We talked to six experts about women and money, and what they think women can do in order to have a more secure financial future. We have a long way to go still to be on a par with men and there are many reasons for this, but we can all take steps to start closing the gender wealth gap.
According to the brilliant book, 'Work like a Woman' by Mary Portas (2018):
Barely one in ten UK women earn equal to or more on average than their male colleagues
An average women's pension pot is just 25% of that of an average man's when they reach retirement
Six of our 100 biggest companies are headed by a woman
Less than 1% of total UK venture capital goes to female founded companies, while male founders get 89 per cent, according to the British Business Bank
Making up nearly three-quarters of the entry workforce and holding just 32% of director- level posts
Gina Miller, Founding Partner – SCM Direct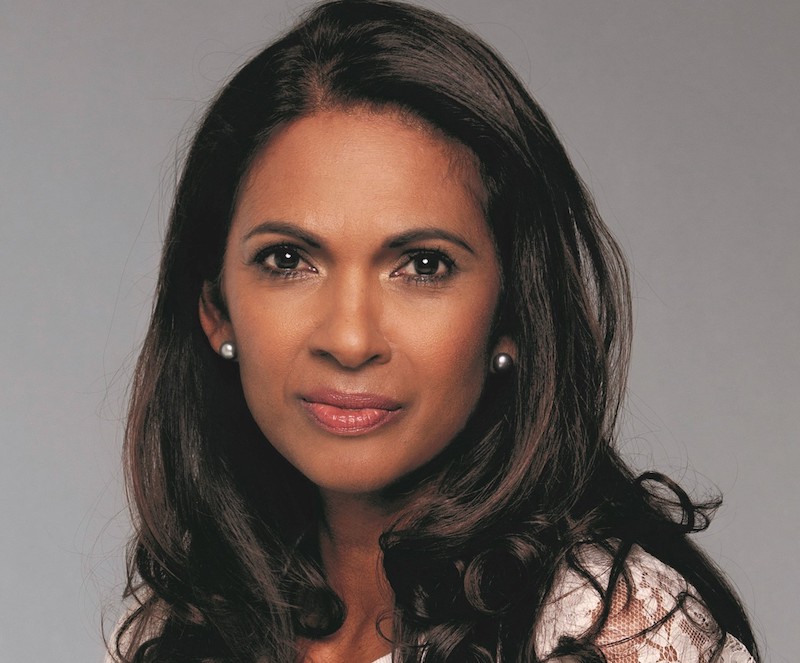 The Gender Pay Gap is still very much an issue in the UK and women earn approximately 83p for every £1.00 men earn. But what is equally worrying is the Gender Savings Gap.  
The Coronavirus pandemic has impacted nearly all of us and highlighted many issues including the need to have money put aside for unforeseen occurrences – crisis, job loss, illness and elderly care. In other words, financial health is important.
But even without unknown unknowns, life is financially unfair for women. The stark reality is that 41% of marriages end, with women experiencing nearly twice the financial hit suffered by men, as they see a drop of a third in their income, whilst for men, the fall is less than a fifth.
Personal financial health
Try as we may, the other reality is ageing. With the average UK life expectancy for women at 84 years compared to 79 for men, and women prone to more complex health issues than men in older years, it is essential that women are proactive when it comes to personal financial health. A study by the Chartered Institute found that by the age of 60-64, women in the UK have an average pension wealth of £35,700 — 25% of the amount held by the average man. The gap is dire when you bear in mind that funding a 'comfortable retirement' requires around £250,000.
You may think putting away cash is the answer, but in terms of real returns – after inflation – it is not. Research by my company, SCM Direct, found UK shares were the only asset category that provided significant real returns – after inflation. The reason this is so important is that that basket of items that cost us £100 today, will not cost £100 in the future so we need our money to not just grow, but beat inflation.
So ladies, find out about your ISA, your children's JISA, a pension or SIPP – this is not just nerdy jargon, but necessary to ensure you have the financial health to ensure your future freedom and security. Your older self is worth it!
Rebecca Maxwell-Hyslop is Principal of Rebecca Maxwell-Hyslop Financial Planning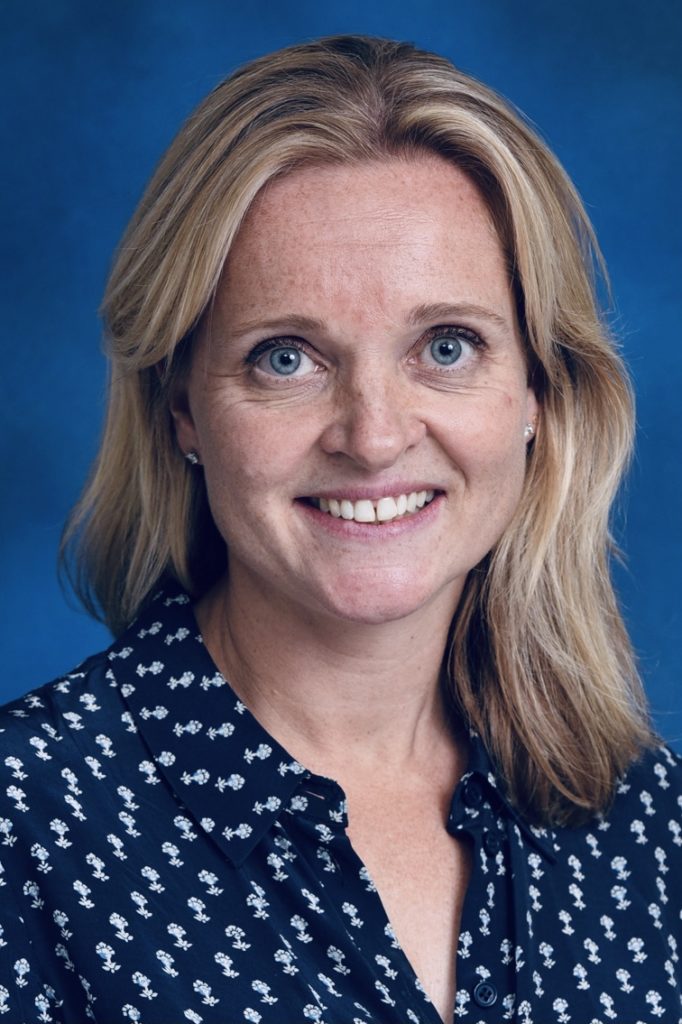 Does your circle of support contain a financial planner?
With a third (and increasing) of the world's wealth under the control of women why are they less likely to reach out for financial advice. Women have fought so hard for equality in the workplace and the gender pay gap is finally decreasing. Women also make very successful entrepreneurs, creating financial independence and with that the confidence to have control and choices.
Many women are making substantial contributions if not the main contribution to the household finances, neither wanting or needing to be reliant on a husband or partner. Understanding the importance of delegation without losing control, many women have a network of experts on hand to help with their physical and mental well-being, freeing up time and helping them to tackle work, life and home challenges.
Adding a financial planner to this team could help them to navigate the complexities of the financial system, collaborating with them to formulate and a plan and build security and peace of mind in the most efficient way, working with someone who understands them and helps them to live the life they choose.
Rebecca has over 20 years' experience in financial services and is passionate about creating long term client relationships and working with them to create financial wellbeing and empowerment.

Dr Nikki Ramskill, The Female Money Doctor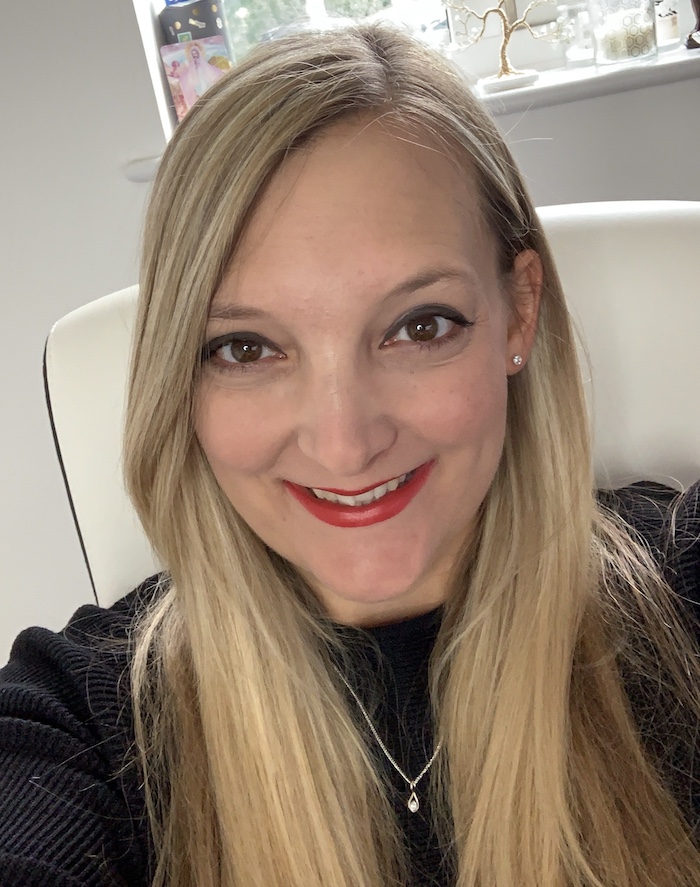 I help women to understand and take control of their finances so they can build a secure and abundant future.
We've known for a long time about the gender-wealth gap. You don't have to be a wiz with a spreadsheet to see it. Just looking after our basic needs is more expensive (fuelled by a consumer society that makes us feel "less than"), our careers are often interrupted to have children or care for sick relatives, and when we do work, we get paid less on average.
Thankfully there are movements happening to correct this, but there is still a very long way to go (and sadly, even longer for BAME women).
It's time to make a stand
So it's time to make a stand. It's time to take responsibility for ourselves and build our own personal economy in the face of everything that seems intent on holding us back. That means doing things differently.
Over the years, I've seen the successes that can be made by women who implement the basics of building long-term wealth. This isn't just about budgeting and being frugal, this is about cultivating an abundance mindset and investing. And that is, I believe, an important contributor to closing the gender wealth gap.
Investing money gives us a voice. We can direct money to causes that we believe in. Causes that help our environment and improve our health. But it all starts with us, and education is the first step.
I help women to gain control of their money through my online programs and personal coaching. I would love to help you too.
Here is how you can find me:
Book a no-obligation 15-minute strategy session or download a freebie to help you get started here: https://thefemalemoneydoctor.com Podcast: The Money Medicine Clinic Podcast (apple/spotify/anchor)
Facebook: https://facebook.com/groups/thefemalemoneydoctor
Instagram: @femalemoneydoc
Minke Niemeijer, Personal Wealth Advisor, Schroders Personal Wealth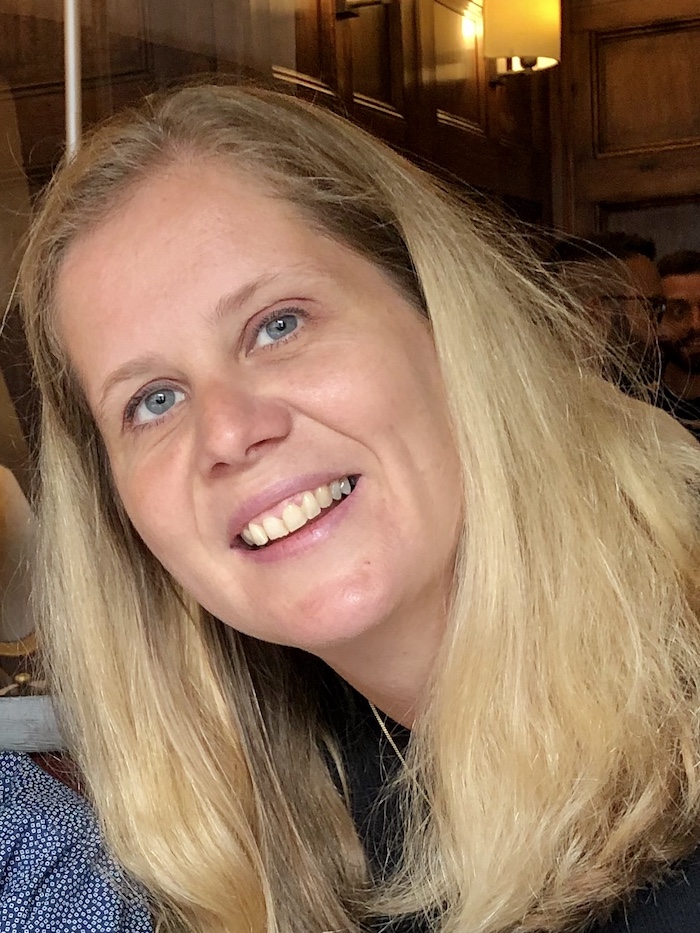 Did you know 52% of women have never owned an investment product compared with 37% of men? And it's not just savings and investments where women are lagging behind, women also face a gender gap in pensions .This is because women are often more likely to take career breaks for family reasons, earn less income, or opt for lower risk investments.
As a female financial adviser at Schroders Personal Wealth I am all too aware of these issues, and the negative impact they may have on women's financial wellbeing.
That's why I am passionate about helping my clients. I'll get to know your unique situation and goals, and help you build a personalised financial plan that aims to achieve them. I'll also take the time to make sure you fully understand the range of options available.
If you want to find out how advice could potentially improve your financial wellbeing, get in touch with me for a free consultation with no commitment. I am based locally in SW London, and will be delighted to hear from any of you and see how I might be able to help.
Fees and charges may apply.
Rhiannon Ford, Divorce Consultant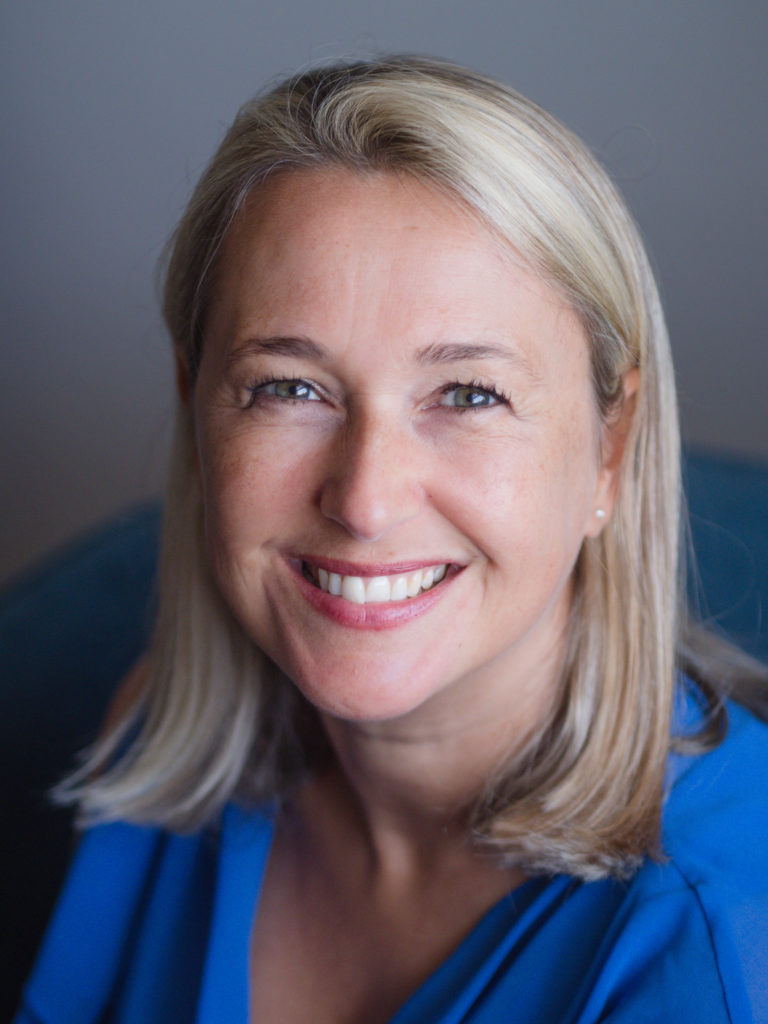 Divorce is a monumental event in anyone's life and can often determine your financial future, or at the very least dramatically affect its course. You will need to feel prepared both emotionally and practically, for the road ahead. I am a divorce consultant and coach who can provide specialist support and guidance for every step of your divorce journey.
I work with many women who have felt financially vulnerable at the beginning of their divorce, having perhaps taken a long career break to have the children, whilst supporting their husbands' career progression. They may now have no income of their own, or be earning substantially less than they did previously, as well as having missed out on years of building up their pension pot. If they have also not been responsible for managing the family's finances during the marriage, they could be unaware of the details of the family assets and liabilities. This can all feel quite daunting, resulting in them feeling on the "back foot" when it comes to negotiating a financial settlement with their husband. This can be fixed!
What can you do about it?
Start with putting the right divorce support team in place to enable you to be in the best position possible to navigate through the legal process and achieve the best financial outcome. A good divorce support team should start with an experienced divorce consultant/coach, a family law solicitor and a divorce financial planner. Having specialist professional advisors around you, is an important investment in your divorce and a positive step towards securing your financial future. 
I provide support and guidance every step of the way, and can help before, during and after your divorce. I work 1:1, run a Friday phone clinic and also have eBooks on divorce available to buy and download from my website.
Lisa Lloyd, Wealth Planner, Sanlam Wealth Planning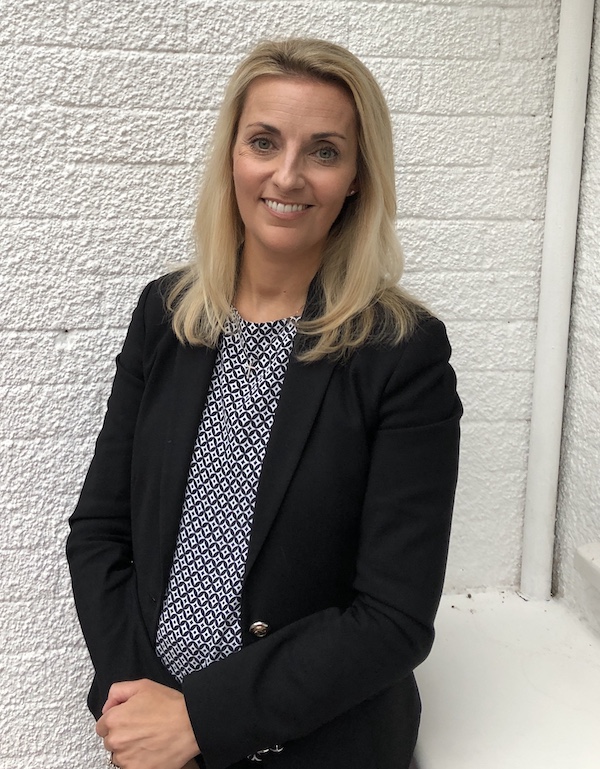 A typical woman in her 60s has less than a third of what a male counterpart has saved in his pension pot, writes Lisa Lloyd 
We all know about the gender pay gap. Fifty years may have passed since the Equal Pay Act became law, but women still earn 17.3% less than men, according to the Office for National Statistics. This has a huge impact on women's financial lives, but one area that is often overlooked is the gender pension gap.
The gender pension gap refers to the significant difference between the value of the average man's pension pot – and subsequent retirement income – and the average woman's pension savings. Women in their 60s have an average £51,100 pension pot, according to the Pension Policy Institute (PPI). In contrast, the average man in their 60s has £156,600 ready to support them in retirement.
There are numerous reasons for this. The PPI believes time away from work to raise a family or care for older relatives and working part-time account for half the gap, with the gender pay gap accounting for another 28%. It is a complex problem that won't be solved overnight – it is expected to take at least another 20 years to close the pay gap alone.
Retirement for women
Women are living longer, meaning care costs them more at the end of their lives. Women are succeeding in the workplace and the gender pay gap is closing, but caring for family, even for just a few short years, significantly impacts a woman at retirement. It is the culmination of all these factors that is driving women towards poverty in old age.
The key to any successful retirement planning is to start saving early. This is particularly important for women.
Five steps to a comfortable retirement
1. Start saving early. The younger you are when you start saving for retirement the easier it is to build up a sizeable pension pot.
2. Take risks when you are young – when retirement is a long way off you can afford to take more investment risk in order to enjoy more growth.
3. Keep up contributions during career breaks – even if you have no income of any kind, you can still contribute up to £3,600 per annum (gross) / £2880 (net) to a personal pension plan.
4. Make the most of your state pension – make sure you get National Insurance credits when you take a career break to care for family members.
5. Don't forget about pensions if you get divorced – pensions are a married asset and should be divided between both spouses in the event of a divorce.
Lisa Lloyd on LinkedIn
You may also enjoy reading