Darling celebrates the achievements of Kingston's very own Prabha Shetty in an account of her transformational work for the local community.
We've all felt inspired by stories of influential women like Malala Yousafzai, those working with the United Nations, those advocating for national and international women's rights, the award-winning activists and the Nobel Peace Prize winners. The Asian women, American women, African women, and European women who are making a difference. But real change has no borders, and sometimes we're lucky enough to witness it happening right on our doorsteps.
Wife, Mother, Inspiration
Moving to London from Mumbai after marrying her husband at the age of 16 was somewhat of a rude awakening for Prabha – coming from an educated, affluent family who owned a home, a number of cars with drivers, and ran several thriving restaurants, she often spoke of the shock that came with a one-bed flat and all household responsibilities falling onto her.
Despite having friends who couldn't cope and returned to India, she's proud that she made it work. After a few years of renting in Swiss Cottage, London, the couple settled down in Kingston in 1972 with their three-year-old daughter Neeta. Their second daughter Zeena was born in 1976, and their son Jayson in 1982.
Jayson was born premature and with cerebral palsy, and Prabha was told that he would not live long. She was given the option of turning the ventilator off, but was determined to prove the doctors wrong. Jayson survived a number of health challenges but, with his mother's support, graduated from Kingston University in 2007 with a degree in Media and Business – a far cry from the "vegetable" he was predicted to be.
Prabha's daughters are no less exceptional. Neeta took three sciences and maths at A Level which, at the time, was very unusual for a girl, and was the first girl to leave Coombe Girls to study engineering at Queen Mary's. Zeena took part in a number of award-winning sporting events for Coombe Girls and Kingston University, where she got her first degree.
From Sales Assistant to Social Worker
Prabha's first job in London was at Woolworths. When her husband set up a contact lens and optician business in Kingston in 1974, she had been working for British Aerospace but, as the business grew, she trained to become a contact lens technician and had invented some of the coloured contacts used in films in the late 70s.
Not long after Jayson came into the world, Prabha's husband moved back to India to set up another branch of the business. Though she continued to manufacture contact lenses in their Kingston lab, often working late into the night to meet the demands of customers whilst juggling taking care of three young children, she felt that there was more to life than the rat race of trying to earn megabucks which had little social value for her family.
To put her skills and experience to good use, Prabha returned to Higher Education once the children were in Higher Education themselves. After an access course at Kingston College, NVQs in Administration and Business, a Bachelor's in Psychology (graduating in the same year as her daughter Zeena), a Master's in Crime and Social work, and leadership and counselling training, Prabha left RBK as the team manager in the disabled children's team.
Growing the Heart of Her Community
Prabha swears she has 'social worker' plastered on her forehead – rarely does a day go by when she is not asked to help by friends, neighbours, or strangers at the supermarket. She loves making a difference to the lives of people who are not as fortunate as herself.
Despite all her challenges as a single parent and as a mother of a child with disabilities, Prabha's greatest attribute has been her drive and commitment to volunteering. Prabha would be too modest to count herself as one of the founding members of Milaap Centre, a multicultural day centre which opened in 1989, even though she was involved right from the beginning.
From very humble beginnings where a handful of Asian women and one Sikh man met once a week to prepare meals for a growing older Asian population in Kingston who had nowhere to go to socialise and eat food which was to their taste, Milaap is now the only Multicultural Older People's Day Centre in Kingston. Prabha became Chair when it moved from The Baptist Church to a Scout Hut in New Malden. She helped raise funds and successfully made grant applications to the National Lottery and other funders to purchase a bus to transport Milaap members between their homes and the Centre.
Prabha has been Chair of Milaap on and off for a number of years, and it's safe to say that most of Milaap's strategic development has happened under Prabha's Chairmanship. When its third hub of Murray House was shut, Prabha worked with local Councillors to seek an appropriate location for Milaap, ultimately having to accept a council-owned residential building. Charles Lesser House in Chessington has been a disaster and Prabha is working relentlessly to find more suitable premises.
Making a Difference with Kingston's Race and Equalities Council
Prabha has been a member of Kingston Race and Equalities Council (KREC) for over thirty years and a Trustee Board member for twenty of those. As well as raising funds to prevent its closure and sitting on a number of Sub-Committees within KREC, Prabha is Chair of the Projects Board, overseeing projects like Kingston Carnival, Bike Across Cultures, the Race Hate Crime Project, and the All Nations Project.
Spending most of her time at the KREC office on a daily basis, Prabha is not only an active Trustee and volunteer, but the founding member of Kingston Carnival and its first Committee Chair. Through Prabha's passion, commitment, and dedication, the project has grown from a small local event to the largest celebratory festival in the region.
Kingston Carnival marks its 20th anniversary this September and Prabha has been responsible for its longevity and sustainability. She introduced the Green Zone five years ago and invited the Kingston Environmental Centre to educate communities about sustainability. She opened up the event to all communities represented in the Royal Borough of Kingston through approaching individuals and communities to be part of the celebrations, and made it a Kingston Borough event by recruiting strategic partners, Global Arts Kingston, and Kingstonfirst to help with organising it every year.
Supporting the Welfare of Youth as an ICV
During her work in children's mental health services, Prabha grew concerned about the treatment of young people who had been arrested or detained. To ensure the rights and welfare of young people were adhered to by the police, she became an Independent Custody Visitor.
20 years later, she sees herself as critical in ensuring those in custody know their rights and that the police follow their obligations. Over the last ten years, the police service and the Mayor's Office for Policing and Crime has undergone a lot of strategic changes, which meant that ICVs have had to cover a wider geographical area especially when custody suites were closing or being refurbished. Though many members left the scheme, Prabha stayed on to ensure continuity, and used her experience to recruit new members and strengthen the group.
Since she retired, Prabha has taken on even more voluntary work. She joined the Safer Neighbourhood Board to represent the ICV, as well as the Kingston Police Independent Advisory Group (IAG) and the Met Police Race IAG, where she is a key member.
Prabha has been a Trustee of Global Arts for a few years, too. She is passionate about making art accessible for all members of society, and assists with fundraising, organising events, and raising awareness. She is also a member of the Kingston Carers Board, providing insight into what services would be most beneficial from a carer/cared for person's perspective, and regularly attends local council meetings to advocate on behalf of underrepresented groups. She is driven to ensure that everyone receives a fair treatment and a chance to succeed.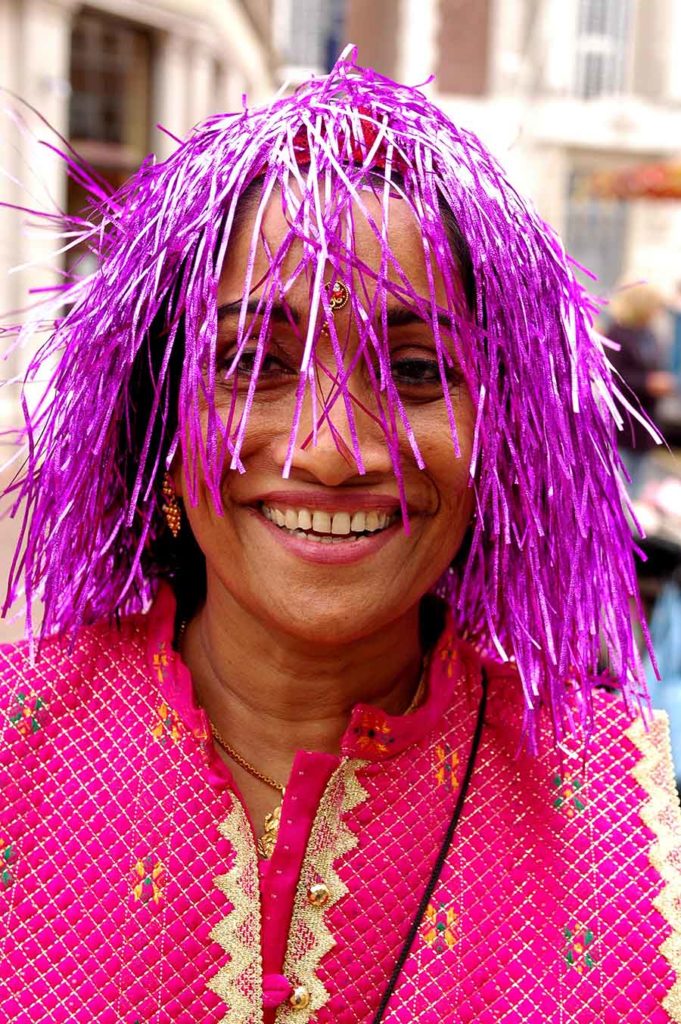 You might also enjoy reading: