Sophie Lutz, helps find the Goddess in you through Tarot. Our Women's Wisdom columnist reveals how channeling three goddesses will help to get you through the winter.
Lockdown over Spring?
We're in the middle of Winter 2020. All our perennial hopes and expectations crash into the realities of living through a pandemic. November was cancelled: no Halloween, no fireworks, and Lockdown v.2 to contend with. Then December with that accompanying spike in anxious excitement that we feel. Christmas moves towards us like a runaway train, runs us over, and then recedes into the distance as if it was never there. Just a full tummy, empty bank account and a hangover to show for itself. And Christmas went one of two ways for the potential Goddess. Either we are in some kind of semi-lockdown restrictions, leading to awkward conversations with Aunt Jane about how we can't have her over. And much worse how will we soothe our sore, painful hearts if we can't see our true loved ones. Or it's a Boris has saved Christmas free for all which will get us back on the Lockdown carousel come the New Year. Alongside detox January. Cold, wet, miserable and interminable. Depressing and deflating. Literally the worst possible month of the year to attempt any kind of restriction given how harsh and spartan it already feels. Great plan everybody: take away all our self soothing mechanisms just when we need them most.
How can we let go of these high-pressure expectations that stymie us? I pulled three cards to guide us on our way.
Queen of Wands
She knows what she wants. Ruled by the element of fire, action and dynamism are her watchwords. How do you want to feel this Winter? Peaceful? Content? Indulged? You can't get there if you don't know where you're going. Sit down and channel your inner sorceress. Write down how you want to feel and what can get you there. Be proactive in moving towards an understanding of what will make the difference to you this holiday season. Stripping away the 'shoulds' and getting to the heart of how you, and you alone, know you want to feel. Then working out how you can make that real, despite all of the restrictions.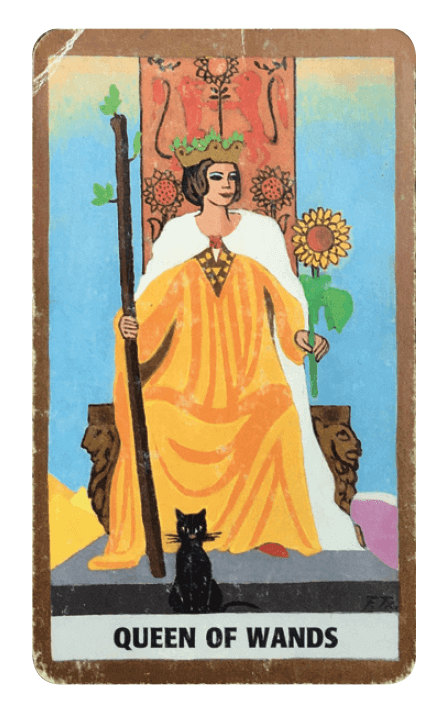 The Empress
We have multiple roles as women: lover, wife, mother, friend, daughter, sister. The Empress is Venus and Demeter. Embodied pleasure and loving care. The Empress knows how to center her needs in order to best be able to meet the needs of others. She takes her sweet time, never rushing for anyone. You can't look after anyone else if you're feeling depleted. Nourish yourself. Treat yourself as the goddess you are. Get the pleasure, and the rest that you crave. Prioritise yourself, knowing that it is the best way to truly love those around you. Less of the Calvinist BS, more self care, indulgence, and attending to our physical and emotional needs. Love from you, to you.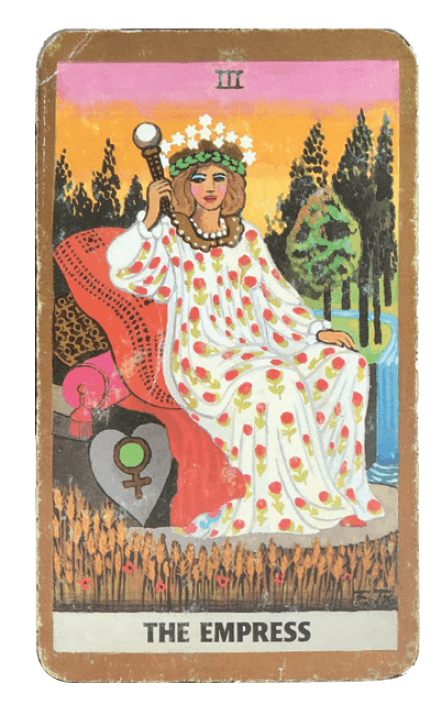 The High Priestess
Move inward, make space for contemplation. The High Priestess is the Yin to The Empress's yang. She is all about the inner, spiritual journey. The enormous power that lies in passivity and stillness. Whatever is happening in the outside world, it is our inner world that determines how we move through life and how each waking moment feels to us. Take a breath. Even, perhaps most of all, on Christmas Day, take time out. Reconnect with what this season is really about. The quiet of winter, the underground, silent growth of nature, hidden from view. The small flickering candle in the darkness reminding us to stay hopeful, reverent, and contemplative. We feel connected to ourselves through reverie, meditation and daydreaming. Make a conscious decision to carve out down time to get you through.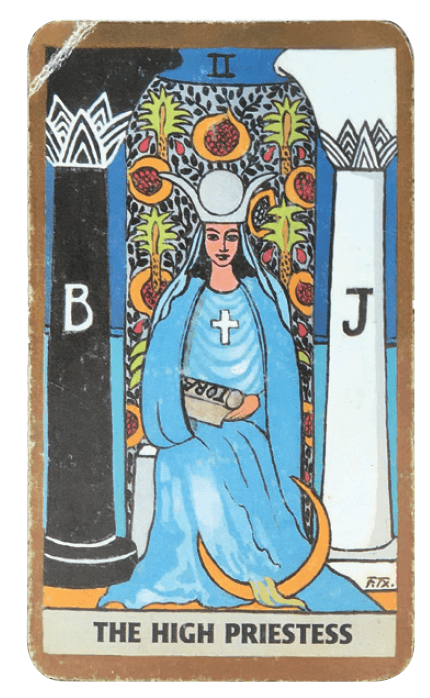 This winter is about letting go of expectations. Who we are going to be with, where we are going to be, what we are going to do, are all entirely out of our control, every year, and especially this year. We are not in charge of the externals. And the world is feeling like a precarious, dangerous place, teetering on the edge of dystopia at times. But national and global news, and the realities of these most tumultuous times, they are secondary to how we feel within. And we can define that. We can set things up to enable us to get to a place of peace, or love, or warmth, regardless of the vagaries of the outside world.
So to find the Tarot Goddess in you – I wish you the drive and dynamism of the fiery Queen of Wands. The self-love and indulgence of The Venusian Empress. And the inner peace and stillness of the Moon Goddess High Priestess. Be blessed this winter.
Sophie x
Sophie Lutz Tarot vouchers make beautiful, supportive, 100% planet friendly gifts. sophietluz.com/tarot for more details or contact me direct on sophielutztarot@gmail.com
insta: @sophietarot