Is your bootcamp instructor the best in class? Perhaps your running coach is miles ahead of the rest, or your personal trainer has kept you trim and healthy through the year-long pandemic?
If so, you can officially nominate your favourite trainer for the new Trainer of the Year in the Fit&Well Awards 2021 by the7th of March.
While influencers such as Joe Wicks have positively transformed the fitness space this past year, it's crucial that we also commemorate our own personal fitness influences, from PTs to Pilates instructors who have played a pivotal role in keeping Britain fit and healthy in 2020. This may be through virtual group exercises on Zoom or personal training appointments held in the park.
"This last year has underlined the need for each and every one of us to make our health and fitness a priority," says Stephanie Wood, editor of Fit&Well. "The Trainer of the Year award therefore gives people the chance to pay tribute to the pros who have been the driving force behind their personal fitness experience over the course of the pandemic."

Alongside the public-nominated Trainer of the Year award, the Fit&Well Awards will see handouts in five key categories including Home Workout Wonders, Hot Fit Kit, Top Fitness Tech, Healthy Home Heroes, and a panel-judged Headline Awards. The winners for each category will be announced in a week-long event from 12 April.
Media partners for the 2021 awards include Woman&Home, T3 and Tom's Guide. Stephanie also comments, "In these trying times, it's necessary to appreciate the individuals who have encouraged the public to maintain our collective health and fitness and approach the new normal with an optimistic and healthy mindset. That's why our Trainer of the Year award will acknowledge and celebrate the key fitness professionals who have inspired our fitness journeys during this important time." You can now put forward your nomination for Trainer of the Year here by 7 March.
A full list of categories and individual awards for the event as are listed below:
Headline Awards (voted by judging panel): Fitness Brand of the Year, Fitness Retailer of the Year, Fitness Launch of the Year, Influencer of the Year, Fit&Well Hero Award, Trainer of the Year (nominated by the public)
Home Workout Wonders: Best Elliptical Machine, Best Exercise Bike, Best Treadmill, Best Rowing Machine, Best Adjustable Dumbbells, Best Kettlebells
Hot Fit Kit: Best Running Shoes for Men, Best Running Shoes for Women, Best Shoes for Walking, Best Sports Bra, Best Yoga Mat, Best Foam Roller
Top Fitness Tech: Best Fitness Watch, Best Workout Earbuds, Best Heart Rate Monitor, Best Fitness Tracker, Best Running Watch, Best Running Headphones
Healthy Home Heroes: Best Steamer, Best Air Fryer, Best Blender, Best Health Grill, Best Office Chair, Best Wake-Up Lamp
Meet the judges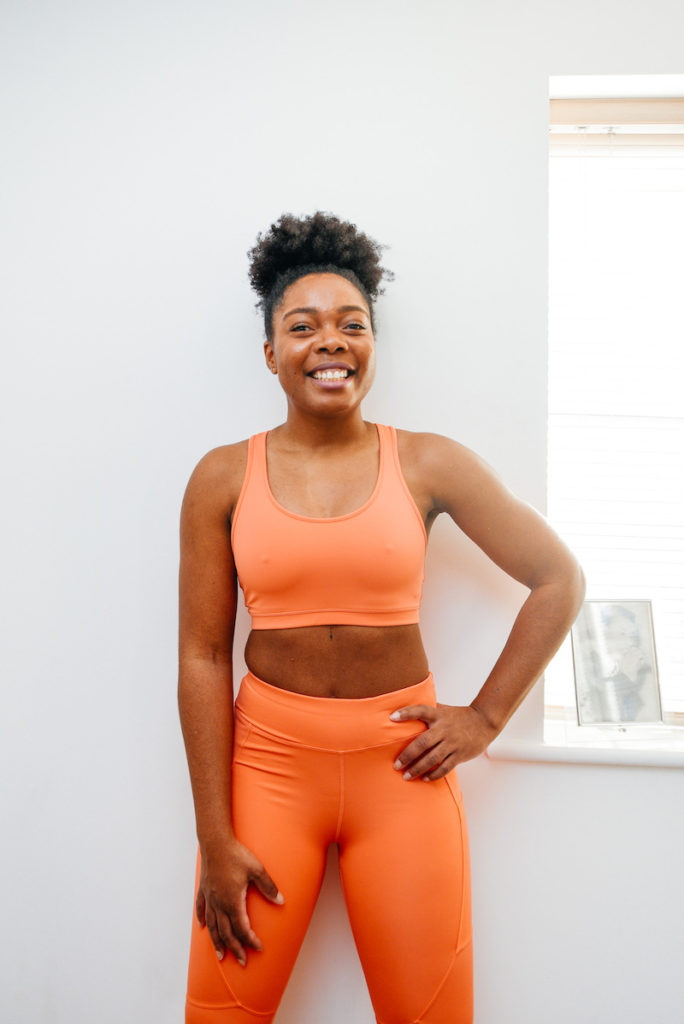 Below are the judges who will be casting their expert eye over the entries for all the Headline Awards.
Elle Linton, fitness pro and blogger behind KeepitsimpELLE
@ellelinton
Elle says: "I'm keen to be a champion for diversity in all areas of health and fitness and believe that diversity needs to be implemented at all levels. We all bring an individual experience to the table – and I'm excited to share my expertise and perspective as a judge for the Fit&Well Awards."
Marvin Ambrosius, host of Sky TV show Fit in 5
@marvinambrosius
Marvin says: "I'm honoured to be a part of the panel for the awards as I have followed Fit&Well for many years, so being asked to judge is like getting an award itself."
Matt Kollat, fitness & nutrition writer at T3.com
Matt says: "Fit&Well provides useful and interesting content to its audience. It is one of the most exciting recent launches from Future and is a privilege to be able to contribute to its success."
Chris Richardson, co-founder of Zero Gravity Pilates
@zerogravitypilates
"Fit&Well has provided me with the opportunity to write articles for them as I made a name for myself. This has also given me a chance to spread my knowledge, for which I'm grateful."
Aimee Victoria Long, PT, Pilates instructor and barre specialist
@aimeevictorialong
"I am so excited to join the panel as I have been a fan of the brand for a long time and can't wait to share some of my favourite products in the industry, plus to discover new brands myself!"
Lucy Gornall, health & fitness editor, PT, and instructor at Digme and LiveNow Fitness
@lucyelizabethgornall
"The Fit&Well Awards are essential as there are some amazing people in the fitness industry who need to be recognised. There's also an array of fantastic brands, and in a space that is becoming heavily saturated, it's important to pluck out the good ones."
You may also enjoy reading our favourite fitness trainer's column