Kingston upon Thames' New Victoria Hospital has launched its new onsite dedicated private GP Service for both adults and children, offering patients a range of appointment options, quick referrals and fast access care.
Patients' fears about contacting the doctor or attending medical appointments during the pandemic have kept many away from primary and specialist care.
We all know that delays in seeking medical advice can lead to late diagnosis and worse therapy outcomes.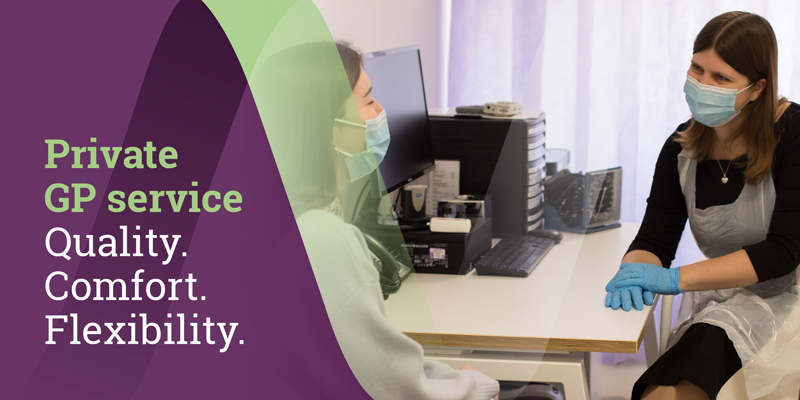 New Victoria Hospital's Private GP Service
In the wake of the pandemic, New Victoria Hospital launches its brand new private GP Service to offer an additional service to the local community.
"We are excited to unveil this brand-new offering to the local public," says New Victoria Hospital's Chief Executive, David Marshall. "Our unique approach enables us to provide a wide range of multi-speciality surgical and medical care all under one roof. Face-to-face or virtual consultations can be booked for a one-off fee cost of £95 with fast access to on-site ultrasound, X-rays, CT scans, MRI scans as well as Imaging and Physiotherapy. Should they be needed, more specialist investigations can be opened up for patients, cutting down that anxiety-inducing waiting time and avoiding further health complications."
Private GP services have their benefits. Opting for face-to-face or virtual consultations with enough dedicated time to discuss your concerns with your GPs can make a huge difference in reassuring you and getting straightforward referrals to specialist Consultants.
At New Victoria Hospital, you can book a 20-minute consultation for less than £100, and diagnostic examinations and tests can be easily arranged right away for you at the Hospital. 
Thanks to the Hospital's facilities, patients have fast access to specialist consultants, quick path diagnostic services such as Imaging and blood testing and quick referrals for Physiotherapy appointments. There is also an on-site pharmacy for same-day prescription pick-ups. 
Some of the GP Services available include:
Acute medical complaints
Children's health
Postnatal health
Vaccinations
Blood tests
New Victoria Hospital's GP Team
New Victoria Hospital's General Practitioners are well-known in south London and Surrey area, having worked locally for over a decade.
Dr Lowri Bailey graduated from the University of Manchester in 1999 and over the years, working as GP in a number of clinics, has developed a special interest in fertility, antenatal and postnatal care. She is also a member of the Royal College of Paediatrics.
Dr Kirsty Schmidt graduated from the University of Leicester in 2004 and has worked extensively in the local area at several GP practices since 2009. She has a particular interest in paediatrics, especially paediatric allergy. She teaches allied health professionals in training and is a member of the Local Medical Committee.
The new service is accessible online or by telephone appointment. Mr Marshall added: 
"We thought carefully about the most significant barriers patients face when booking and undergoing a GP appointment and worked hard to eradicate these, particularly in light of the pandemic as issues such as home-workout injuries and delayed diagnoses may arise.
We want to reassure patients that we have enhanced our prevention control measures to ensure the Hospital is Covid19-safe and that treatment plans are made accessible quickly and easily with specialist Consultant appointments."
New Victoria Hospital has been giving its support to NHS England since the beginning of the Covid-19 emergency, and it has always been designated as a "green-site", welcoming non-Covid patients only.
Don't delay your GP appointment even more now that there is a brand new GP Service next door.
Contact
184 Coombe Lane West, Kingston upon Thames, Surrey, KT2 7EG
Mon-Sat appointments
Tel 020 8949 9640 or online appointment www.newvictoria.co.uk/services/gp-services
You may also enjoy reading https://darlingmagazine.co.uk/wellness/dental-care-enters-post-lockdown-era/