Postpartum recovery is a process that takes time, but this can take even longer after giving birth to twins. New mothers who want to get back into shape need to get back into full health first. Thankfully, there are ways to ease back into a comfortable fitness routine without putting yourself at risk.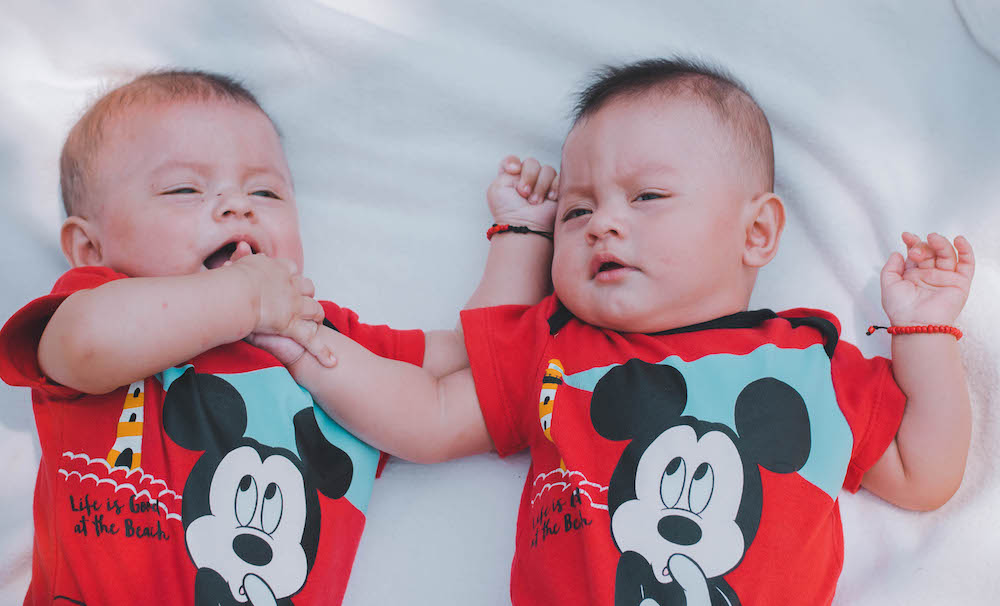 Start slow but stick to a schedule
Starting with some movement can do a lot to start boosting your mood and keeping your physical health in-check. That said, after the stress that your body went through, you don't want to push it too hard right away. Patience is the key, and you'll want to start out slow.

If you're not sure how to stay motivated without charging full steam ahead, Movement for Mums founder Claire Cole shared the benefits of making a schedule. Getting up at the same time, finishing set tasks (like feeding the babies), and basically "keeping the commute" can help you set healthy habits at your own pace.
Try to go for regular easy activities
Since you want to do something you can keep up over time, just start off with easy activities that you can accomplish regularly. For a relaxed cardio session, go for a nice stroll and enjoy a change of scenery. Mums can even use their daily walks to introduce their twins to the great outdoors and get a bit of fresh air. For instance, using one of the double pushchairs featured on iCandy shows how it is more than possible to take both children out with little to no fuss. A good tandem buggy shouldn't be too much strain on your body — they should be light and easy to manoeuvre. In no time, you'll be able to get in your steps without worrying about your twins.

You can even find some very easy yoga and exercise routines that include your babies, so you can get stronger together.
Make sure you get enough "me" time
Child rearing is hard enough as it is, but having twins essentially means you have twice the workload. Even though you want to take the best care of them, you still need to allot enough time for yourself. It doesn't even have to be anything particularly over the top. Simply getting enough sleep, making sure you are always hydrated, indulging in your favourite Netflix series, and taking a quiet few minutes to practice mindfulness can make a massive difference.

Naps and a good night's rest should actually be the core of your self-care routine, rather than a bonus. Postpartum fatigue is very common, and the NHS warns that constant sleep deprivation impacts your immunity, can lead to weight gain, and increases the risk of heart disease, diabetes, and depression. Take some time for yourself, as it will help your mental health and keep you more engaged with your babies.
Avoid the temptation to "diet"
It goes without saying that nutrition is very important – even more so for new mothers. And with twins, it's even more pertinent to eat well so that you can keep up your energy and have enough nourishment to breastfeed your babies. According to BabyCentre, mums produce enough milk supply for both babies. However, you should still be mindful about getting a balanced diet full of protein, whole grains, vegetables, and fruit. This way, the babies are getting plenty of nutrients from your diet.

So it is really important to consider making sure you're also getting enough water to help your recovery in the first few months. Remember that as long as your health is being maintained, you don't need to measure it in how many stones you've shed.

The most important thing in fitness is making sure it's rooted in your own well-being. If you stay safe and avoid pressuring yourself, a healthy motherhood is perfectly achievable.
You may also enjoy reading