Militza creates handmade heirlooms using recycled gold and silver - get 10% off your next order
Bubble Ear Cuffs

£

42.00 –

£

62.00

Circle Pendants with Necklace

£

80.00 –

£

95.00

Small Disk Pendant – Reversible

£

65.00 –

£

90.00

Bubble Textured Medium Sized Hoop Earrings

£

95.00 –

£

120.00

Huggies mini hoop earrings – Centre beaded detail

£

83.00 –

£

120.00

Double beaded mini hoop earrings – ear huggers

£

83.00 –

£

120.00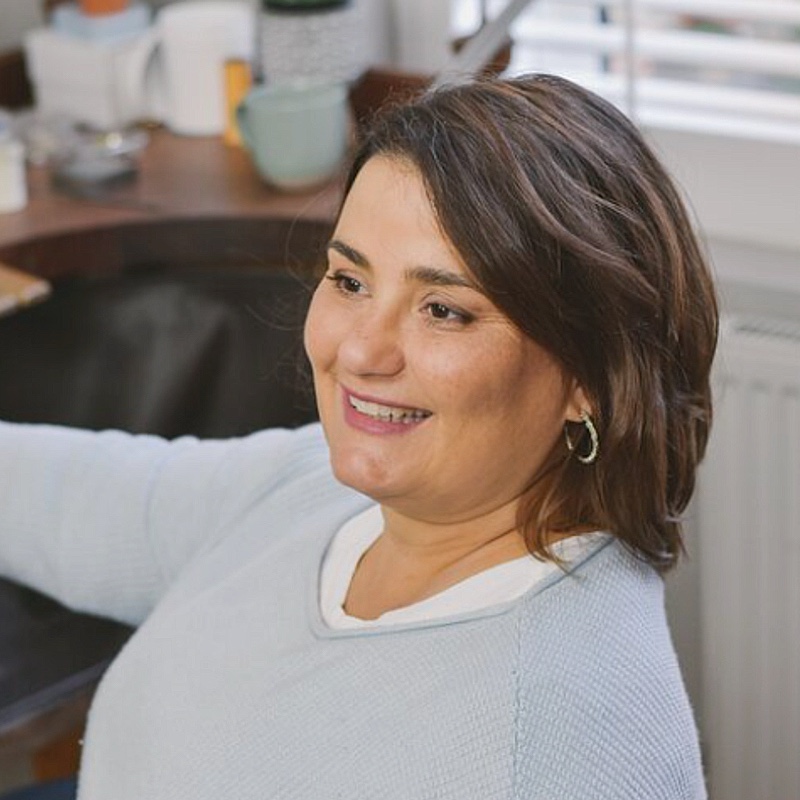 "I personally design and create each piece of handcrafted jewellery, with special attention to detail."

Militza Ortiz

Founder MILITZA
Stunning, handmade, high-quality jewellery that is made to last for years to come
.
Militza Ortiz maker of handmade gold and silver fine jewellery tells us what inspired her creations.
"I was lucky enough to grow up in Venezuela with the Caribbean on my doorstep and the wonders of the natural world surrounding me. My inspirations come particularly from the underwater world and all the shapes and colours formed in the ocean. I've been designing and making beautiful jewellery for over 16 years. With a very keen interest in fashion, art and craftsmanship, this career has been the perfect escape from the real world for me.
There was life after working in the corporate world for many years. I realised I wanted to create something that would be treasured for its fine workmanship and timeless essence. Pieces of unique and beautiful jewellery that would last forever and become precious heirlooms that would mark memories in people's lives. As a result, Militza Ortiz Jewellery was born in 2003.
I personally design and create each piece of handcrafted jewellery, with special attention to detail. I also offer a personal, one of a kind jewellery service from my studio in Wimbledon. My work is about creating organic forms using noble metals like silver and gold and precious stones that speak for themselves in pieces that are treasured for generations to come.
Sustainability
80% of my jewellery is made from recycled sterling silver and gold. Sustainability and ethical manufacturing is a priority for me without compromising in quality. All my jewellery is of high quality and is made to last for years to come.
You might like to find more inspiration with our Darling winter fashion trends too.