How Nina Ruiz, a SW London magistrate and passionate philanthropist, got to take a team of Kenyan lacrosse players to the World Cup Women's Lacrosse Championships 2019 in Canada with an inspiring, 'girl power' documentary 'Sleeping Warrior', releasing in 2021 to show for it.
Going to Kenya
I guess it all started at my daughters' prep school Holy Cross Prep School in Kingston where we supported an educational charity in Nairobi. We fell in love with the country and have been back ever since. Some fifteen years later, both my girls and I were invited by the legendary lacrosse coach Storm Trentham (an extremely talented international lacrosse coach, manager and player for Wales. She has coached at national school level in the UK. Her Godolphin School team won the National Schools Championship four times in four years), to join on a trip to Western Kenya to select a National Team. Around 300 girls turned up at a disused sugar field in Western Province, some barefoot, some sick with malaria and all of them with little knowledge of the game. Over the next three years I got to know some of the players personal stories, their incredibly difficult struggles and the challenges they faced in daily life. Storm then had the crazy idea to take the first African female lacrosse team to a World Championship.
The powerful documentary
It was at this point that I joined forces with my film producer, director and Roehampton tennis buddy Janet Wells. She was equally inspired and driven to showcase the remarkable power story of these truly amazing girls. The world needs to see this. We teamed up with the gifted cinematographer Tim Mwaura in Nairobi and shot over 130 hours of footage of the girls both in Kenya and in Canada at the Worlds. The film documents two girls who made the team and takes you on their journey from before, during and after their trip to Canada. It's a story of strength, courage, resilience and stamina, as they dust themselves off each time, they are thrown yet another hurdle to overcome. World class women's lacrosse – female empowerment!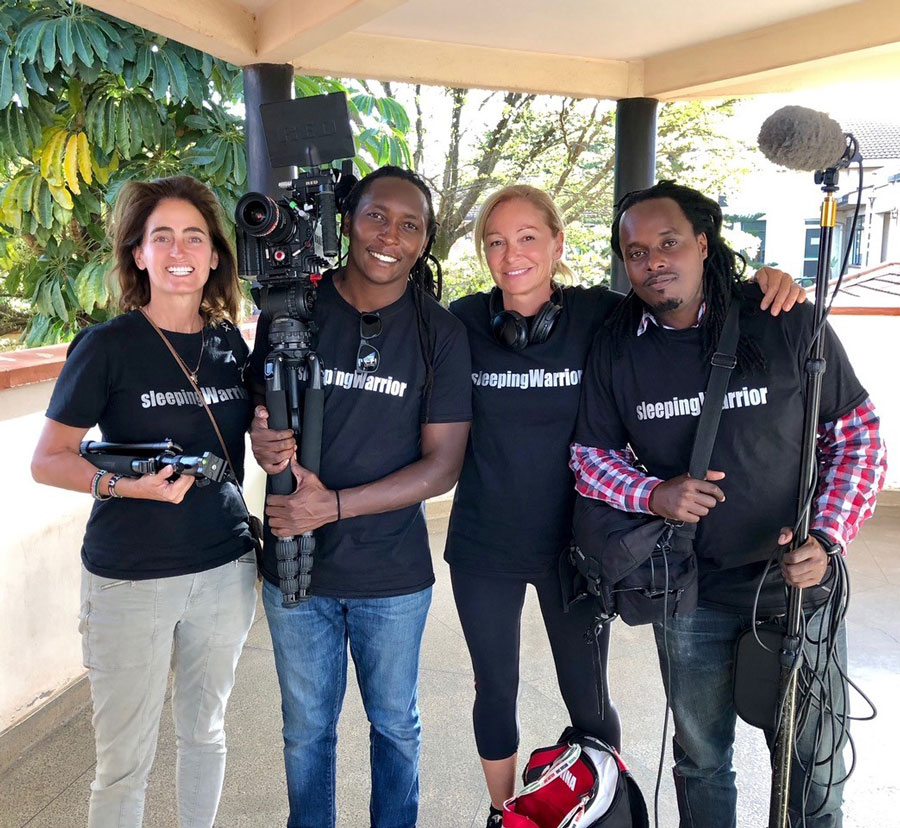 Setting up an education fund
During the filming we realised the huge importance of accessing education in Kenya. School is not free and without it they are destined to a life of poverty, regardless of their talent and abilities. It is the bedrock of their success. On the back of this Janet and I set up an education fund joining hands with a Kenyan NGO run by young Kenyan women who are striving to improve education for the disadvantaged children. All profits from the film and all our fundraising go to facilitate the education of girls who would otherwise be stuck in the cycle of hardship and abuse. The money we raised so far has paid for the two girls in the film to move to Nairobi. They are both at University and doing very well. Two lives saved and many more we could help.
'Sleeping Warrior' for release
We have submitted the film called 'Sleeping Warrior' to film festivals and then hope to find a home in one of the networks. We are very happy to say that the Kenyan Film Commission loves the film and is fully supportive of us filming more inspiring documentaries. A challenge we are eager to accept.
We have made many self-discoveries during this project, but the greatest joy we have realised is the power of women helping other women. We are privileged to have access to girls who deserve and desire education in a place where it is just not available. We are now being joined by other women in our friendship circle who also want to get involved and support this project.
Healing Hands Safe House
Whilst filming the girls at their training camp at Eagles Camp, Nakuru, I was invited to visit a Safe House for around 40 abused and HIV infected children in the local town. A local wonder woman called Jane gives these children a home and provides healing therapy and food and shelter for these children. Whilst I was there, a call came in from the police asking her to collect a two-year-old little boy beaten by a stepfather to within an inch of his life with his eyes so badly swollen he couldn't see. I met two Maasai girls who had been the victims of brutal FGM by a drunk father one night. Many of the children had fallen into child prostitution with no other means of survival and been infected by HIV. Janet and I decided to expand our education fund to this Safe House.
The fund will provide four teachers who are full time during Covid and will remain as after-school teachers once the children return to school in January. Visiting Jane and the Safe House is always our favourite day on our trips to Kenya and next year my daughter and her friend plan to work there for a month whilst working on post grad papers in the field of global health and psychology. We are lucky to have Jane and her children in our lives. They bring us joy and hope for the future.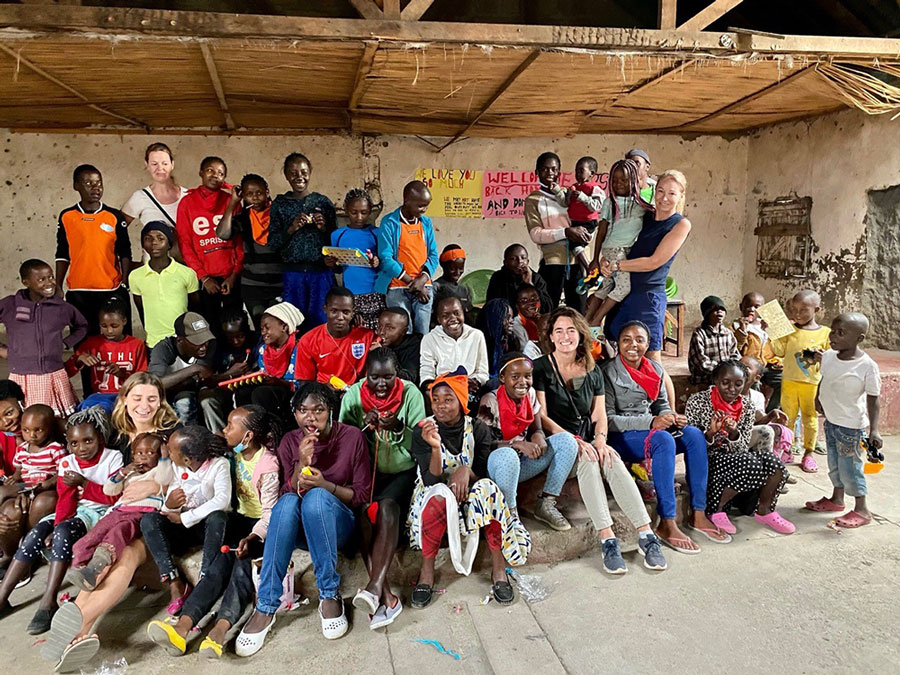 For further information go to:
https://uk.gofundme.com/f/west-kenya-education-empowerment-initiative?qid=bbf2ce8a739ae4724eba10d021a78139https://uk.gofundme.com/f/west-kenya-education-empowerment-initiative?qid=bbf2ce8a739ae4724eba10d021a78139
West Kenya Education Empowerment Initiative – Janet Wells
You may also enjoy reading:
https://darlingmagazine.co.uk/home-leisure/travel/spirit-amazon-photojournalist-sue-cunningham/https://darlingmagazine.co.uk/home-leisure/travel/spirit-amazon-photojournalist-sue-cunningham/