Happy World Chocolate Day! At Darling, we want to celebrate the important women of World Chocolate Day. This article will credit the under-recognised women cocoa farmers of West Africa who produce our favourite chocolate treats. By Amy Vu
The origins of World Chocolate Day
There isn't a definitive reason as to why we celebrate chocolate on July 7. According to Wired Magazine, it can be traced to 1550, when cocoa was first established in Europe. However, sources argue the existence of cocoa beans in Spain from 1504, brought by Christopher Columbus. Nevertheless, this event is celebrated annually to what we know today as World Chocolate Day. Courtesy of mass production, the once luxury commodity has become the everyday staple.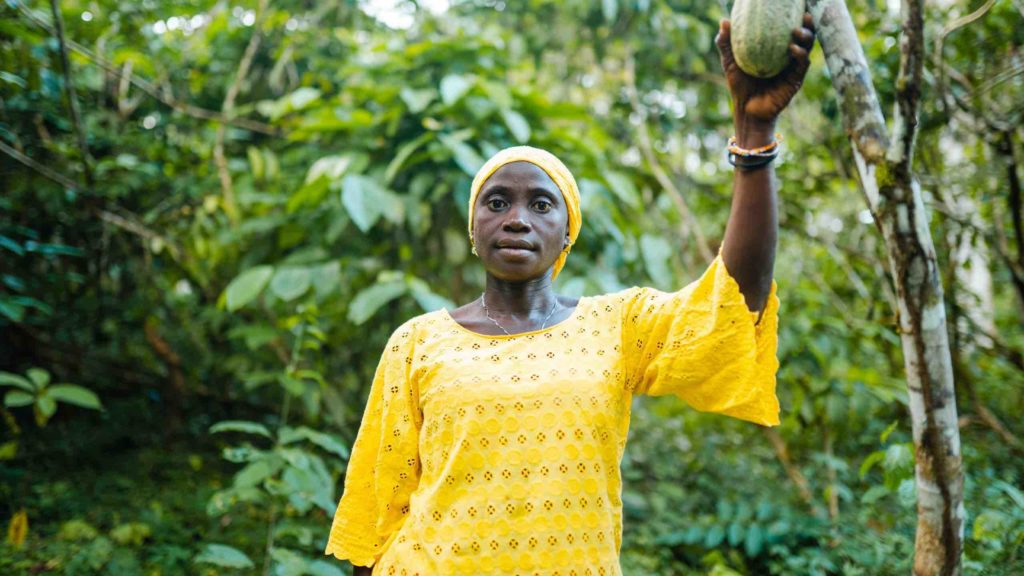 Women and Chocolate
The women of West Africa are at the heart of the cocoa-growing industry and communities. Working tirelessly on the fields and at home, these essential cocoa farmers have only recently been acknowledged. In Côte d'Ivoire, women make up over two-thirds of the cocoa labour force but own only a quarter of cocoa farms. Additionally, according to the African development bank, women receive only 20% of the income. Ultimately their exclusion from the corporate sector has left them practically invisible. These shocking statistics underline the gender inequalities within the chocolate industry.
What does a typical day of a women cocoa farmer look like?
Anne-Marie Yao, Fairtrade Regional Cocoa Manager for Côte d'Ivoire and Ghana describes a typical day:
"The women wake up early in the morning before the whole family, they start at 6am, sometimes before 6. Around 4/4.30am they are awake. Then cook food for the whole family, send children to school. Take their machete and stuff to the farm. Work hard on the farm. Come in their house. Cook the dinner for the whole family. And they're the last person to go to bed."
On the farm, they use sticks to break open cocoa pods that have been cut down from trees. Using their hands, they scoop out beans coated in a sticky pulp. The women then have the onerous task of carrying the beans in woven baskets on their heads to a clearing. Here the beans are fermented, dried, and packaged to be sold.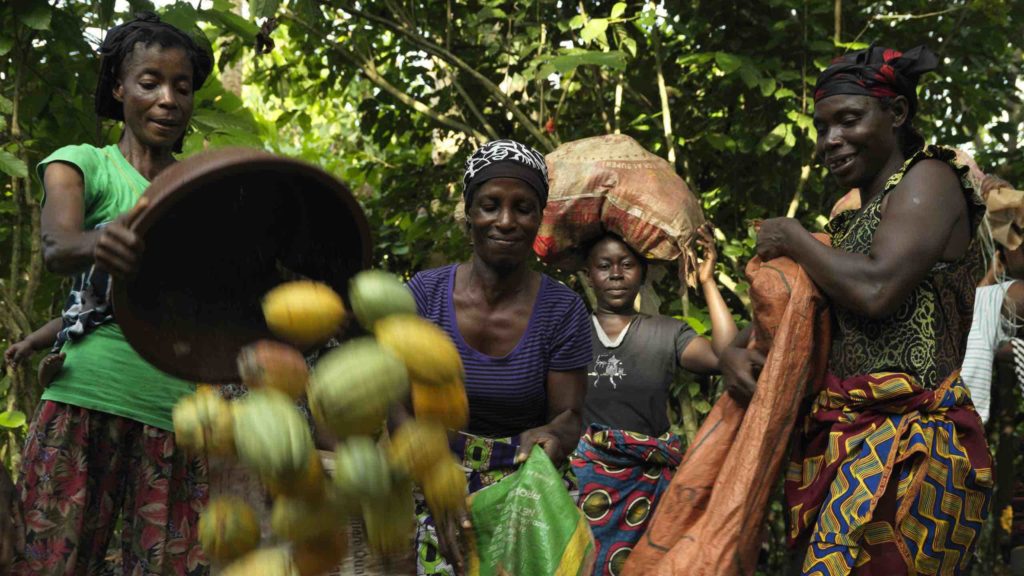 Empowering Women
Fairtrade Foundation
Fairtrade is aiming towards a living income for men and women cocoa farmers to provide them and their families a decent standard of living. Also, Fairtrade is supporting more women cocoa farmers by ensuring that they are represented, heard, and reap the benefits of Fairtrade sales. Established in 2017, The Women's School of Leadership is a joint-funded project by Fairtrade, the Co-op, and Compass. Its purpose is to empower women cocoa farmers in West Africa to become members of farming groups, business owners, and community leaders. Their alumni include figures like Awa Traoré, Director of CAYAT, a cocoa and coffee farming co-operative with over 2,300 members.
To get involved with Fairtrade please visit: https://www.fairtrade.org.uk/get-involved/
Cocoa Life
Cocoa life is a Mondelēz International's global cocoa sustainability program that has women's empowerment action plans in place for Ghana, Côte d'Ivoire, Indonesia, and the Dominican Republic. To date, they have impacted women in 2,169 cocoa communities. The program provides 62,143 women annually with financial access to fund education and encourage entrepreneurship. Additionally, their community members have raised gender awareness to tackle the industry's gender inequalities.
To support and learn more about this inspiring program please visit: https://www.cocoalife.org/the-program/womens-empowerment
WINCC
Solidaridad and the Ghana Cocoa Board launched the Women in Cocoa and Chocolate Network (WINCC). The network is a space created by women for women in the cocoa industry to learn, connect, and pursue leadership roles. It has been attended by over 200 women across different levels within the cocoa supply chain. The conductor of the launch, Nana Ama Dokua Asiamah, says that she is confident that the WINCC will motivate women in the cocoa sector to achieve more senior roles.
For more information on the WINCC, please visit: https://sites.google.com/site/womenincocoachocolate/home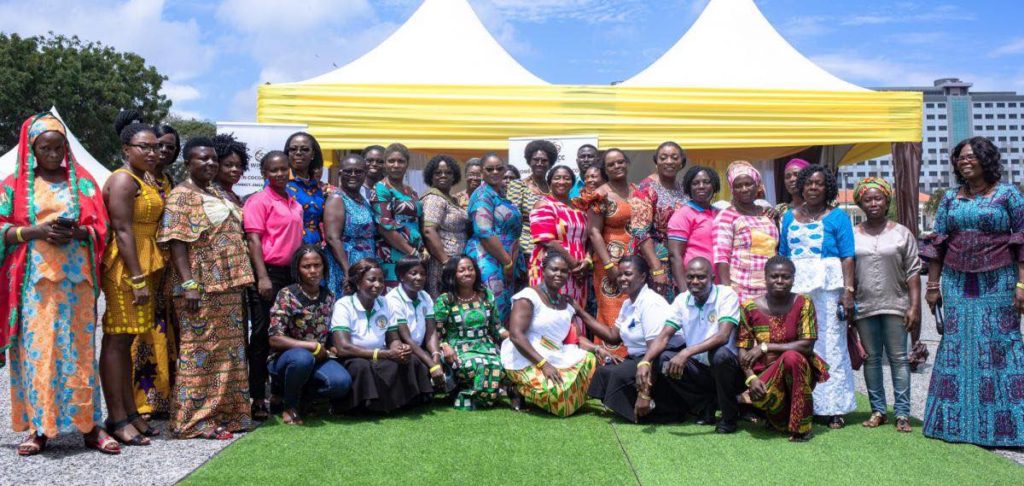 Where to buy Fairtrade chocolate
We encourage you this World Chocolate Day to shop sustainably and buy Fairtrade chocolate to support our hardworking cocoa farmers (especially women).
Please click here to find out where to purchase Fairtrade chocolate.
I hope that this article has showcased the integral women of World Chocolate Day. Balancing laborious work and a steady home, these hardworking women play an integral role in farming our chocolates.
Illustration by Dorcas Magbadelo
You may also enjoy reading: https://darlingmagazine.co.uk/eat/south-west-london-markets/