So what was 2020 and the High street retail and hospitality business like in their most difficult year ever. They have had to close and open up again so many times that we've lost count. Thankfully so many are very resilient and have found a way to move at least a part of their trade online and are offering also a click and collect service to their local customers.
We asked three SW London and Surrey businesses what 2020 was really like for them and what does their future looks like now.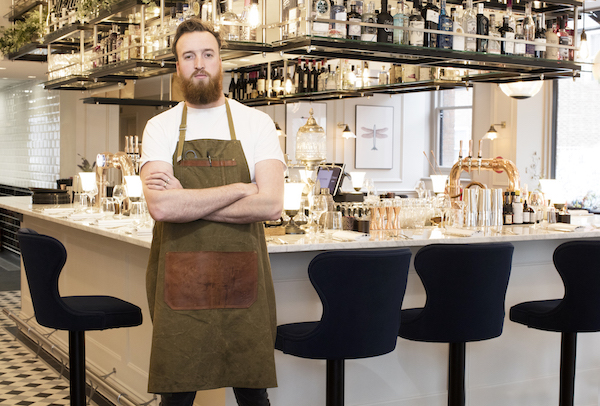 Sam and Alex Berry – No97, One One Four, Hideway and Cento Uno restaurants, Surbiton and Teddington
What were the biggest challenges to your business during 2020 and how have you been able to overcome these? 
The biggest challenge for us was everything was unknown at the beginning and arguably still is. We didn't know how long this was to last etc. All we knew is we had to adapt our business model fast and moved into the takeaway market whilst still pushing the boundaries as we do in the restaurant. This took us onto our 5 course tasting menu at home which bought our No 97 style and interactive videos for people to create that restaurant experience in the comfort and safety of their own homes.
What are your plans and what do you wish for 2021?
Our plans for 2021 are to keep coming up with new and exciting ways for us to still trade and make the most of what is slowly becoming the 'New Normal' if there is one positive we can take from the pandemic is it has made us re look at our business, made us think outside of the box and we have loved having to adapt and come up with new concepts. It's almost like starting again! Whether it's switching to takeaways or launching our 'at home cocktails', it's all making us look to the future, keeping our staff employed and secure our business' future.
Michelle Hart, Sheen Hair Salon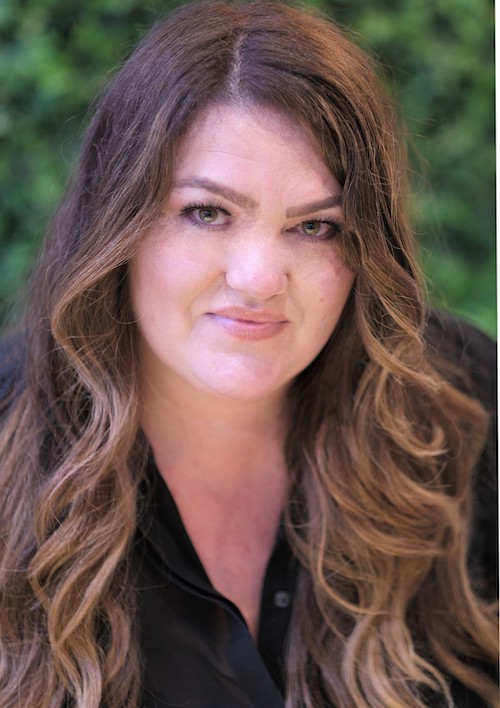 "Since the lockdown in March we are now on our 3rd lockdown and the challenges have evolved with the restrictions. The initial challenge was the implementation of safety measures and PP. There were financial challenges too, as we needed to keep on top of cash flow. Being a member of the National Hair Federation meant we were kept updated of current rules on as these were given regularly by the Government and local council websites. Having an accountant who was on the ball and able to advise on what financial support we could receive was key to getting through the lockdowns.
The ongoing challenge throughout has been the uncertainty and not being able to predict or project future sales. Clients buying behaviour has changed and is hard to predict. High streets have changed since last year and us small businesses will need ongoing support from local councils and landlords to help bring people back Sheen Salon has been looking at how we can improve our client experience and services, specifically when it comes to their wellbeing offering a safer and organic experience. Having no further closures in 2021 is what we are all looking for this year.
Sally Case, Number Six, fashion boutique in Cobham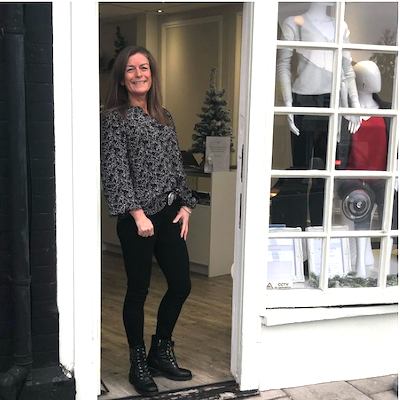 1. My biggest challenge:
Adapting the business, at speed, whilst keeping costs low, in order to maintain awareness of the Brand. Finding inexpensive ways to ensure that our current customer database remain and that the Brand does not become forgotten.
My business is now an omni-channel shop and that in itself opens up new challenges and costs.. as a small business these are more difficult to overcome.
The other major challenge has been the closure of the business when so many bigger operators have been allowed to open – particularly in such a key trading period, during the lead up to Christmas and the Winter Sale Period. This issue still remains.
2. My plans for this year:
To maintain the business as an omni-channel operation and continue to make improvements to our sales channels will require investment. I am in a process of reviewing my buying process and to find a way to invest more in stock which is not based purely on forward order. I also want to maintain an eco-friendly theme on my key lines. Generating creative ways to encourage customer spend is also very important in this for recovery.
For the government to recognise it will take time for the High Street to recover, that this will need a continuation of current relaxations on financial commitments – business rates, protection from landlords, etc The High Street will equally need support with campaigns to encourage customer spend, free parking, etc
I believe that there are plans for further financial support once we are open, but the details of this have not yet been disclosed. This will need to recognise the shortfall in trade even during the tier restrictions in place rather than a total lockdown.
https://www.numbersixcobham.co.uk/
Dr Angela Auluck, Partner & Orthodontist, Dental Rooms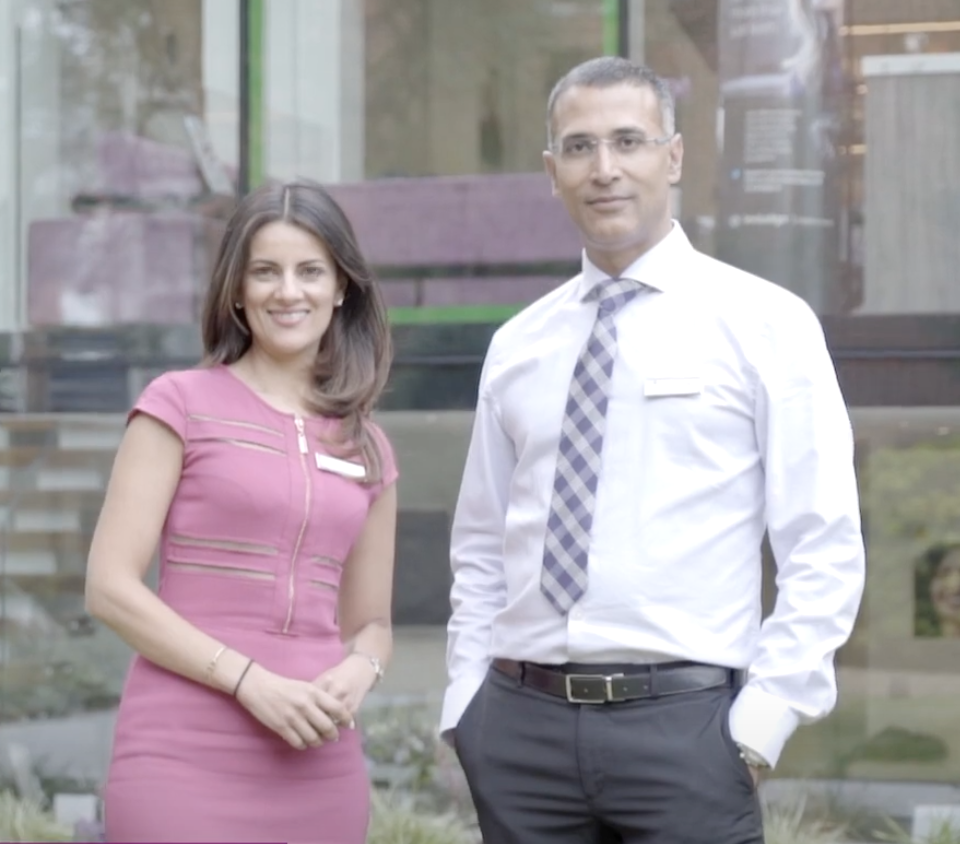 What have been your biggest challenges in this pandemic?
As we look back at 2020 and the huge challenges it brought, we're grateful for our team, our patients and our community. The impact of the pandemic of course continues but it was those early days of lockdown and the uncertainty they created that meant we were unable to properly launch 'Dental Rooms for the Community' – a new initiative to strengthen our strategy for social and environmental responsibility. We were sad to not be able to proceed as intended but like many businesses, we simply pivoted our energy to focus on what we could do in the circumstances:
Dev carried out 'Fit Testing' of masks for other practices in return for a donation to our main chosen charity – Bridge2Aid, raising over £500, we completed a sponsored walk for Mouth Cancer Awareness, raising over £3,000 and we worked hard to look after our team and patients in various ways including constant and reassuring communication
What are your plans and hopes for 2021?
Now that we are back at work and able to begin making new plans, our plans are to grow and continue being successful. We have learnt that success comes down to our efforts and behaviours regardless of the external circumstances. This year we will celebrate the recognition we were given with another 5 awards including Best Practice in London by living up to expectations.
We are looking forward to rebooting 'Dental Rooms for the Community'. As a team we have loved being a part of Wimbledon Village for 15 years. We recognise the importance of giving back, and of playing our part in in the local and wider community, and caring for the environment. That's why this initiative is so important to us.
You may also like to read about our special female led Darling Shop businesses and their founders.