You might expect that a former Royal Marines officer would be an unlikely author of a sensible and sensitive personal development book – The Optimum You.
However, The Optimum You is just that. It gives you 24 pieces of highly practical and appropriate advice on how to make the most of your latent talents. The author is Duncan Christie-Miller who has successfully combined military, academic, consultancy and commercial 'learning activities' into a life full of experiences, activities and now common sense wisdom.
He has always been a people person and a charismatic and intuitive leader who also revolutionised the Officer training for the Royal Marines. Duncan is the author of Integrated Intelligence and the founder of the CM Consultancy in 1987 with Creating the Future as its slogan.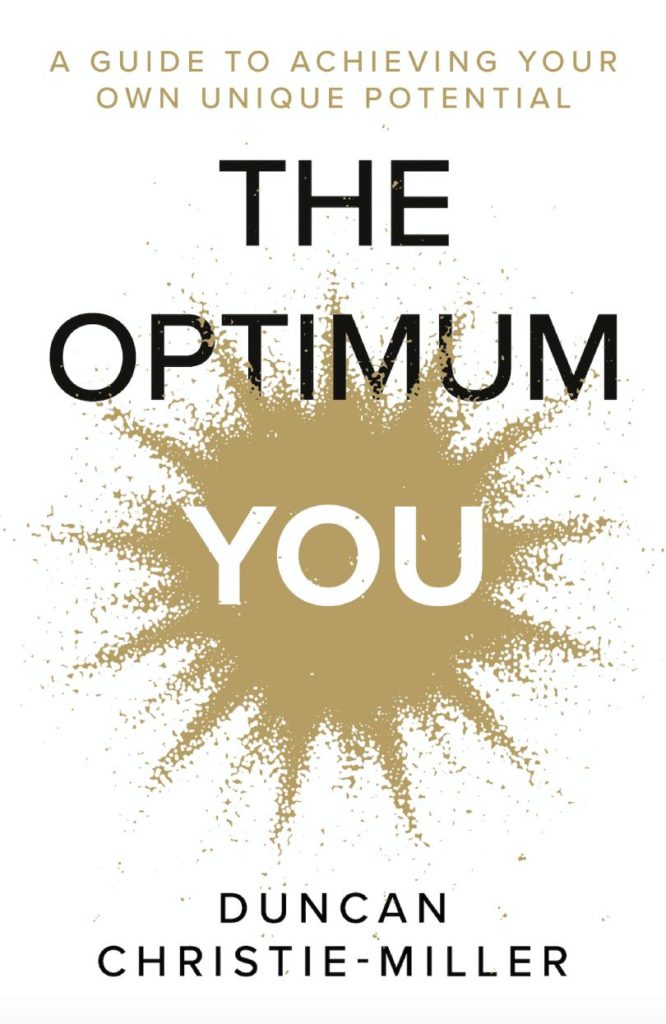 Everyone will benefit from this book
All aspects of this book are just as relevant to women as they are to men. For example, Duncan's use of the Attitude Board to help you to select and implement a daily positive attitude, will resonate with all its readers. The chapter on Active Listening is especially useful – perhaps the book should be left open at that page in your home?
Duncan has included a letter he wrote to his Grandchildren called The Meaning of Wisdom.  He did this as he was concerned that he rarely saw them individually and he wanted to reach out to them personally.
Duncan was widowed in 1991 but has since enjoyed a new long term relationship and an enlarged family. This experience plus many others contribute most vividly to make this book a must read if you are keen to make the most of yourself, your family and your life.
It is not just Seize the Day with Duncan but Seize your Life.
The Optimum You available on Amazon and at all good bookshops at a price of £12. Quite a bargain!