Clare Denning spent a wonderful day meeting many of the island's welcoming residents.
Tagg's island lies on the Thames near Hampton Court on the border of Richmond and Kingston Upon Thames and owes its name to the boat-builder Thomas Tagg, who moved there in the mid-19th century. Tagg built a hotel and transformed the island into a pleasure resort for British high society. In 1911, he sold the island to Fred Karno, a theatre impresario of the British music hall. The island sadly fell prey to financial collapse in the war years and by the 70s lay entirely derelict.
Its revitalisation began with Gerry and Gillian Braban in 1980. Their son Grant kindly took me on a boat ride along the river to show me the island. He explained how his parents came across the island and discovered, in its abandoned hotel, the set of Stanley Kubrick's Clockwork Orange. The tables were still laden with props, make up and costumes, even a goldfish dried out in its bowl. Boldly, they bought the island, sold off its plots, dug out a lagoon and installed electricity and water, thus transforming it into the community of creatives that it is today.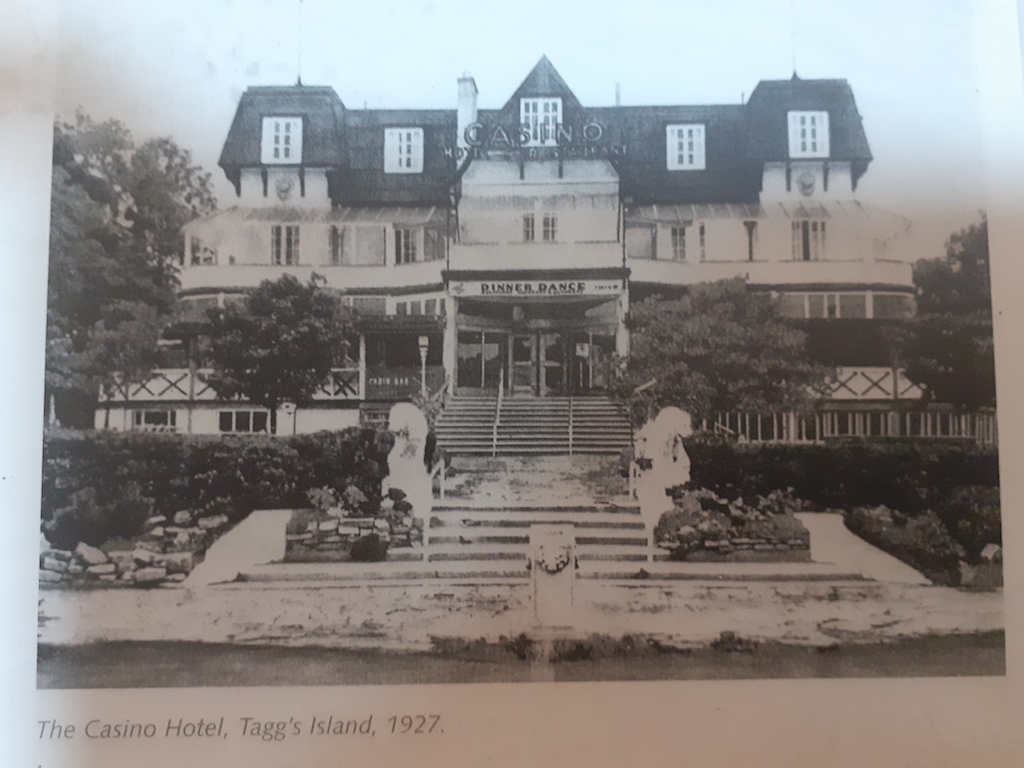 One of the many residents I met, remarked: 'it takes a particular sort of person to live on an island in a houseboat'. I went to visit the island, curious to find out what she meant. Let's meet some of the artists and creatives who work and live on the island in their 70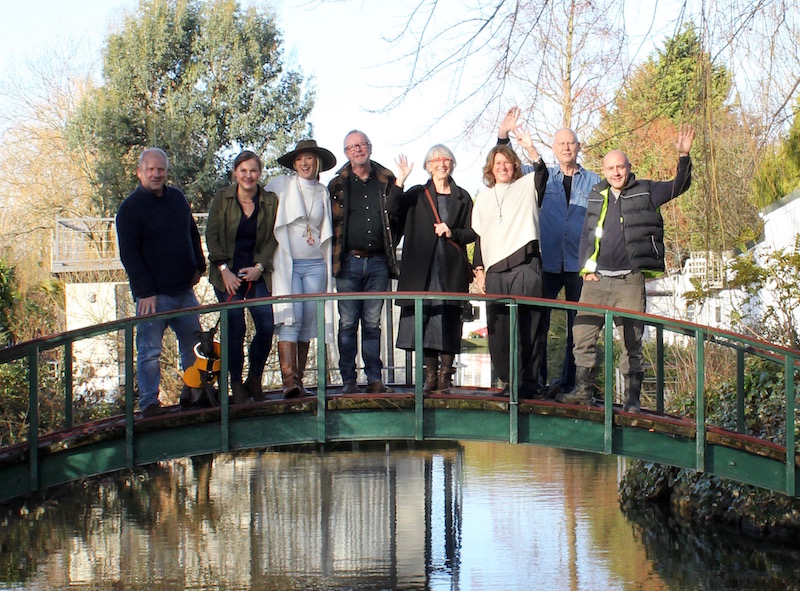 Anna Lou Scaife is a world-class designer and manufacturer of personalised jewellery collections. Anna Lou started her brand in 2004 at Portobello market and is now based on Tagg's Island from where she ships her pieces all over the world. Her work has been seen on numerous celebrities and influencers across the globe. https://www.annalouoflondon.com/.
Ana Pribylova has won international acclaim with her boutique brand Anna Bella Millinery. After moving to the island in 2016 with her husband, she hasn't looked back. She loves the fact that she doesn't have to commute everyday to work in her island studio and the simple pleasure of feeding the swans and ducks on her lunch break. www.anabellamillinery.co.uk
Dave O'Brien works mainly with Audio Network as a composer and music producer for film, television, radio and computer games. With his studio nearby, he is lucky enough to be able to travel to work by boat. According to David: 'The river provides the perfect backdrop to creative work. Just looking out of the window often sets off a new train of thought and inspiration.' https://www.audionetwork.com/browse/m/composer/david-obrien_38
Sam Hanson came to Tagg's Island to pursue a career as an artist. She works on a large-scale in coloured pencil and graphite, taking the universe as her subject matter. It is easy to see how being 'so close to nature' compliments her work, with the great view of the Orion constellation as you walk over the bridge to the island in the dark. samafloat@gmail.com.
Joanna Jackson, photographer has been a resident to for ten years now. She confidently says: 'it's easily the best place I have ever lived.' Since being on the island, Joanna has written books on Bushy Park and Kingston adding to the six I had written before. The books contain photos that track the seasonal changes and short articles describing the history and natural history of the area. https://www.joannajackson.co.uk/
Simon Slater is an award-winning actor and composer in film, television and theatre. He has also worked on many audiobooks and performed on the West End. To add to this, Simon is an Olivier nominated composer for TV and theatre. The most recent of his successes include his compositions for Amadeus at the National Theatre and the multi-award winning Constellations. www.slatermusic.com
Richard Eastward moved to Taggs Island in the spring of 2019 searching for a vibrant community and lifestyle. Thankfully, this is what he found. He has spent his working life as a painter and maker, while also running a successful painting and construction company together with his friend and business partner for 35 years . From the early '90s, he has worked in the Museum sector producing models, dioramas, murals and sculptures for exhibition and display. www.richard-eastwood.co.uk
Suzanne Cave is a voice over artist, performance coach and personal story teller. She's been heard on multiple public broadcasts (including The Archers) and designed and delivered learning programmes for leaders in the private and public sectors. Through storytelling, she helps her clients to share their successes and personal experiences. As a mother of two, Suzanne strives to spend time with her family. To achieve this dream, her and her husband, David, are building a creative studio in their boat. https://www.linkedin.com/in/suzanne-cave-4a452311/
Bob Gonella moved to Taggs Island twenty years ago and has a studio on Platts island where he paints full-time. Bob is an painter whose figurative works include: waterscapes, snowscapes and interesting structures balanced with fantasy subjects. To him, the island is 'cut off from the real world', it's a place where 'people live here surrounded by plants and wildlife.'
It seems the connecting tissue among the artists living on Tagg's island is their mutual love for the nature and the lifestyle that it has to offer. Island life has propelled them in their careers. Although they live an idyllic lifestyle that seems cut off the hustle and bustle of greater London, many have made waves internationally in their careers.