The London Marathon will see Thembalitsha Foundation running this year. After a year of uncertainty, this non-profit charity in South Africa, who inspires change and offers a hand up, rather than a handout, has put wellness at the forefront of their mission. Partnering with Virgin Money London Marathon, Thembalitsha Foundation has 11 runners, 1 in-person, Adam Powell, at London Marathon and 10 virtual, competing to promote overall wellness within the organization. One more place is still up for grabs so get in touch!
Why wellness?
At Thembalitsha Foundation, they aim to surround their team with a system of support so they in turn may provide the highest quality care through the mind, body and heart to children and families they serve.
This past year, their staff, beneficiaries and donors' wellness has been top priority and they wish to continue to prioritize established programs and protocols for years to come.
Wellness Projects
Four projects and protocols were established: Early Childhood Development centre meal vouchers, student and teacher data bundles, salary maintenance and individual counseling.
Prior to the pandemic, Thembaltisha's three Early Childhood Development centres and students received their main meals at school. For most students, this was their main meal they could rely on. Once the pandemic hit, Thembalitsha recognized the importance of those daily meals; in return, each family received a meal voucher so the student could continue to rely on one meal while the school was closed.
When School of Hope, Thembalithsha's school that provides at-risk, vulnerable youth a second chance at education, closed, teachers quickly pivoted to WhatsApp to teach and stay connected to their students. It was crucial for the teachers to be able to reach every student to not only teach, but also check-in daily with their students. As a result, internet vouchers were given to students without internet access at home to stay connected.
Through the generous support of our partners, and the strategic use of the South African Unemployment Insurance Fund, they were able to insure 100% salary for all employees throughout lockdown.
Finally, a counselor was made available to the staff for individual counseling as well as a health and safety officer to implement health practices, specifically to Covid-19.
As we enter 2021, Thembalitsha recognizes they need to be ready to pivot and continue to have wellness at the forefront of the organization, whether in-person or remote.
Runners and the Thembalitsha team are running the Virgin Money Giving London Marathon so these four programs can remain sustainable.
Hear from our runner
But why run for Thembalitsha Foundation? Adam, the in-person runner, explains his "why":
"I first heard of Thembalitsha several years ago through an old PT (Personal Training) client and good friend and have always wanted to do more to help this fantastic charity.
I have been very fortunate to have been able to work and visit South Africa dozens of times since 2006. Every time I visit I am always amazed by the beauty and diversity of the country and people. I now call Stellenbosch my home from home having stayed there so many times!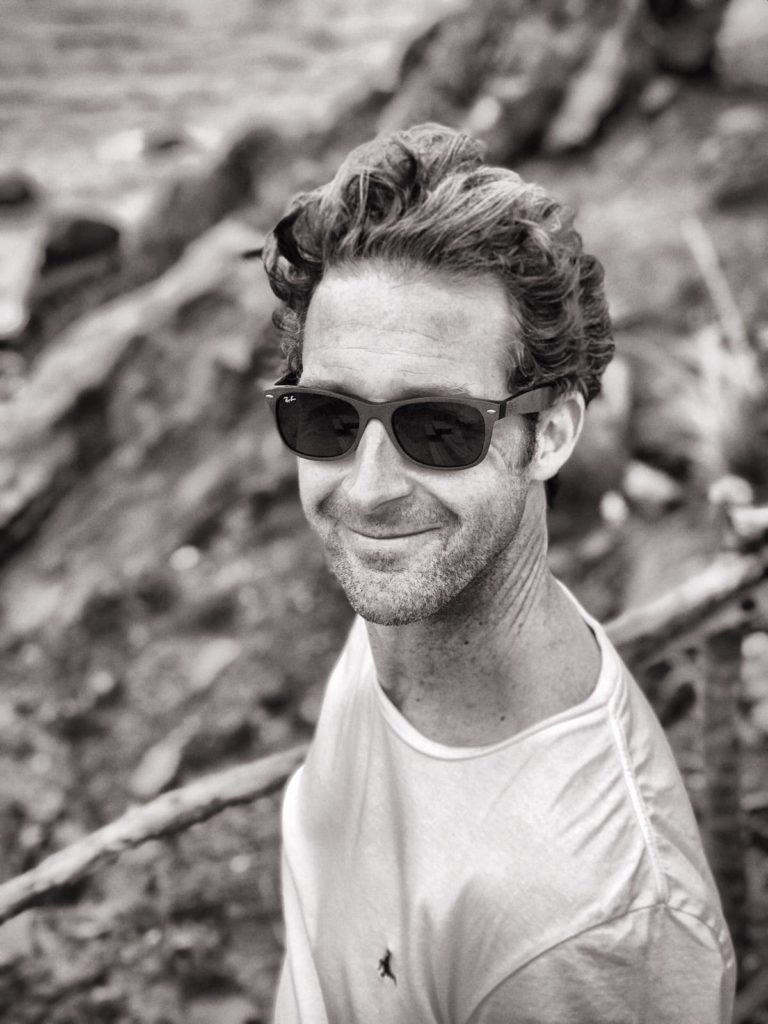 I have always been passionate about fitness and sport and luckily combine this with my career. I have been working in the fitness industry for 21 years and have raced mountain bikes both cross country and downhill around the world. In recent years I switched to triathlon and am now training to compete in Xterra off road triathlon events.
When I learned about the opportunity to run the London Marathon this year, it was the perfect chance to combine my work and sport whilst raising a good amount of money for the charity. My aim is to complete the event in under 4 hours to make it even more challenging.
I feel very privileged to be representing and running for Thembalitsha in person and being an #active4hope ambassador in the UK."
Thembalitsha's team of virtual and in-person runners are looking for you to join forces and support them in running 26.2 miles.
Have you been wanting to run the virtual Virgin Money London Marathon, but can't secure a spot?
Send us an email to campaigns@hope.org.za to secure the last couple spots!
For details see www.hope.org.za
You may also enjoy reading more about Thembalitsha here.