Galleries, museums and art fairs have had to close as part of nationwide lockdowns to support amazing front line health workers across the world. Thankfully the art world remains vibrant behind the scenes.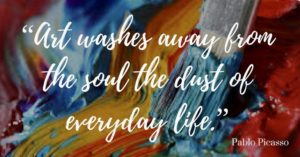 In fact, as this wonderful quote from Pablo Picasso suggests, art and its appreciation is especially vital at times like this as its power of creativity inspires and its beauty lifts spirits. Picasso himself was deeply affected by the Spanish flu of 1918-1920, as his best man from his first marriage, French poet Apollinaire, died from the devastating pandemic. He managed to find solace through his work. He painted the 'Three Musicians' in 1921, featuring a harlequin, pierrot and a monk, and the pierrot was thought to have been an homage to his close friend Apollinaire. One of my favourite paintings ever by Picasso.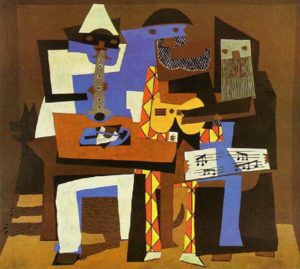 Thanks to modern technology, the art world's finest creations, old and new, are accessible to anyone with a phone, tablet or computer. There are virtual galleries popping up all over allowing visual access to some of the world's greatest collections of art, whilst art exhibitions that were due to take place have now moved online. These developments keep our world enriched with art and culture, whilst also supporting living artists, who very much rely on their shows to sell and promote their art.
Below are a few suggestions of where to browse for art
Google Arts and Culture
Google's platform of 1,200 museums globally is immense and frankly one could spend all day just browsing the rich content they have. My favourite virtual tour thus far is of the Van Gogh Museum in Amsterdam but so much superb functionality and imagery to savour. www.googleartsandculture.com
Royal Academy
Picasso and Paper exhibition, Royal Academy – for those of you who missed this exhibition, which was described by Tabish Khan of Londonist as having "brilliance at every corner", the RA have now added a video montage. https://www.royalacademy.org.uk/exhibition/picasso-and-paper
The Sistine Chapel
Vatican museums seven tours including Sistine Chapel – usually visited by over five million people every year, one can now virtually visit these majestic rooms through their online viewing galleries, and if that wasn't enough to quench your appetite, the official @vaticamuseums Instagram account provides images of Vatican Museums' masterpieces accompanied by short captions that explain the history and the meaning behind the selected works. http://www.museivaticani.va/content/museivaticani/en/visita-i-musei/scegli-la-visita.html
Tate Modern
Andy Warhol at the Tate Modern. This exhibition would have been the first major retrospective of his work in 20 years at the Tate Modern. Thankfully, the curators have pulled together this brilliant video montage showcasing the show. https://www.youtube.com/watch?v=ZjgAd6Z-dd0
As well as those rich offerings, two artists, with whom Artfully Sorted is pleased to be working with, have their own shows either currently running or just recently closed and can be viewed online
James Freeman Gallery
Andrew McIntosh 'Splendid Isolation' with James Freeman Gallery
Andrew, who has exhibited with the Royal Academy a number of times, sees his latest solo exhibition feature paintings of lonesome caravans, something he has painted for many years. He considers their curious appeal as a miniature world within a world: a vessel for the intrepid, a means of escape, and a place for the cocooned. Seminal artwork for current times. https://www.jamesfreemangallery.com/exhibitions/splendid-isolation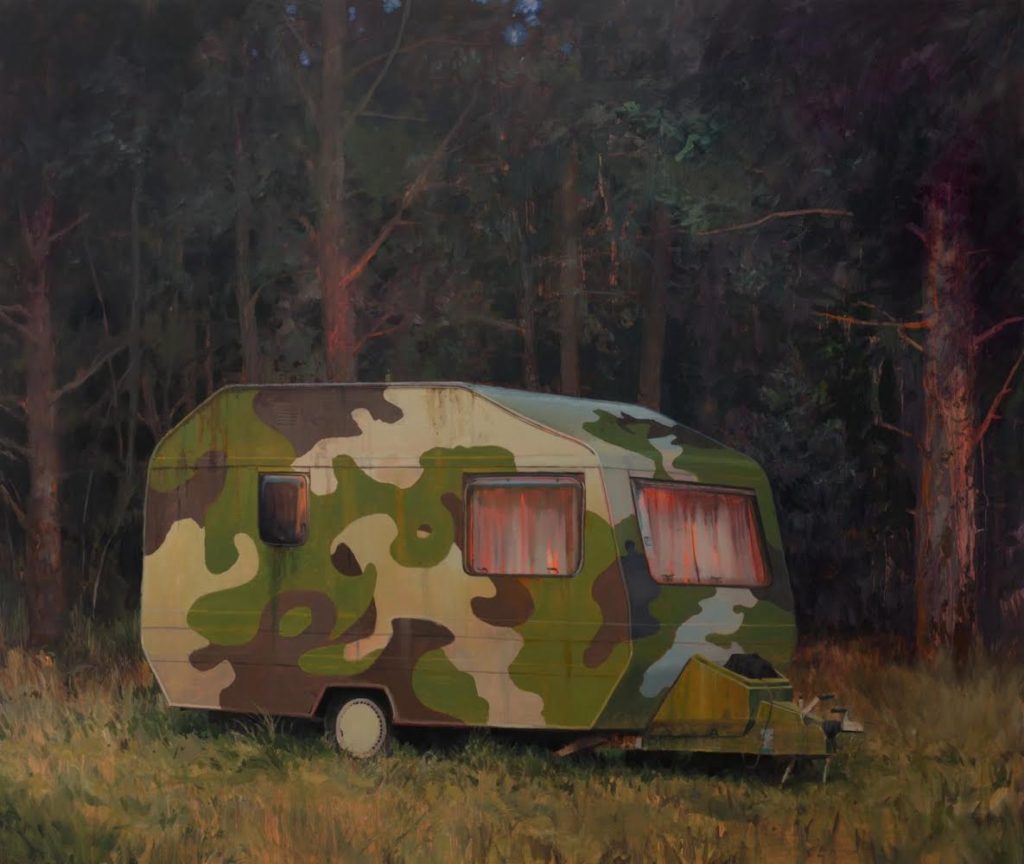 The Royal Opera Arcade Gallery
Jo Holdsworth 'Royal Arts Prize Visitors Choice Award 2019' at the Royal Opera Arcade Gallery
Award winning Wimbledon based artist Jo, who works primarily in oil, takes inspiration from London's ever-changing landscape and urban city scenes. Her beautiful, uplifting and unique paintings often include reflected figures and combine a subtle colour palette with loose, spontaneous brushwork. Jo's compelling paintings have vibrancy and cinematic appeal as well as a strong message of hope.
https://joholdsworthstudio.com/royal-arts-prize-paintings/
ARTISTS WORKING FROM HOME
Artists have also had to readjust to working from home as part of the new world we all find ourselves in. Great to see some of our artists, featured below, in their studio spaces continuing to inspire, be positive and create beautiful works of art.
Fran Giffard and David Wightman
This couple are talented artists in their own right, who happen to also be Mr & Mrs. Fran produces incredible ornithology-inspired artwork working directly onto her personal Moleskine diaries using watercolour, ink, gouache and graphite pencil. David is known for his imaginary landscape paintings using acrylic and collaged wallpaper on canvas. He has had numerous solo and group exhibitions and been commissioned by English Heritage and Arts Council England. They are collaborating together and this latest piece below right "Atlantic Puffin and Beatrix' is from their new collection. More of their work can be seen on their Instagram accounts @fran_giffard_drawing and @davidwightmanpainter
Susanna MacInnes
A London based plein air artist has found a creative solution to the current lockdown by hitting the rooftop of her home and capturing London's cityscape from above. Susanna has always been passionate about painting and her inspiration is from the people and places around her. She was a wild card on the last 'Landscape Artist of the Year' series, and received a mention for her fab painting of the Gateshead Millenium Bridge. Thank you Susanna for taking us to your dizzy heights. Follow her on Instagram @pindroppainter and see this wonderful artist busy at work.
Jane Hargrave
Jane's talents know no bounds. She has been an international model, working with photographers David Bailey, Lord Patrick Litchfield and Tony Scott amongst others, as well as a movie actress and promoter for Formula 1 racing. More recently, she has focussed on her real passion, her art. So glad she did as she paints truly exquisite and expressive pieces, full of passion and raw energy. Pictured here in her studio at home where she painted this beauty 'Moonflower'. More of her stunning art seen at @janehargraveart
ONLINE ART COURSES
Some of our other artists are using their creative talents to inspire and hold art sessions or courses. A lovely way to stay connected with the community whilst giving something back. It is wonderful seeing them in action and sharing their passion with people of all ages. Art really does enable one to "lose oneself and find oneself at the same time". Fun for the family and you – check them out!
Nagihan Seymour
Online course in the art of Tezhip / Art of Illumination Wed 6-8pm or Sun 2-4pm
www.yeelondon.org.uk Nagihan's insta @nagihanseymour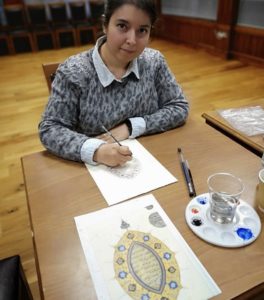 Jan Erika
Live Instagram IG painting sessions with Jan over the course of the week. listed in the Interiors Index and Fortnum and Mason's only in-house painter. Jan will often hold these in collaboration with designers or florists More info @janerikadesign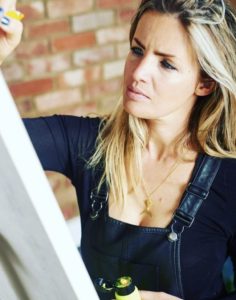 Laura Benetton
Children's painting sessions on Mondays at 10am with this talented and internationally renowned artist via her Instagram IG Live @laura.benetton.art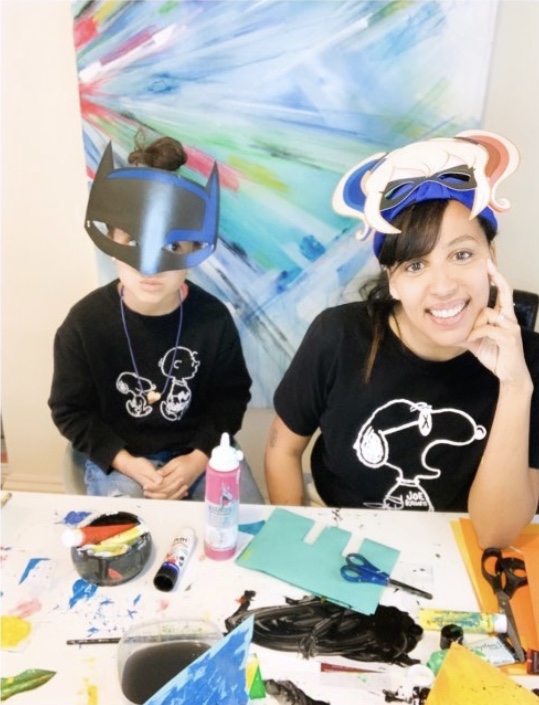 Katharine Rowe
For a brilliant artsy read, look no further than artist Katharine's email newsletter. Katherine, who exhibited with Artfully Sorted at the Affordable Art Fair this year, has an informative monthly on all things art. A lovely read and one always come away learning something new about the wonderful world of art.
If you would like to receive Katharine's newsletter, contact her on katharine@katharinerowe.com.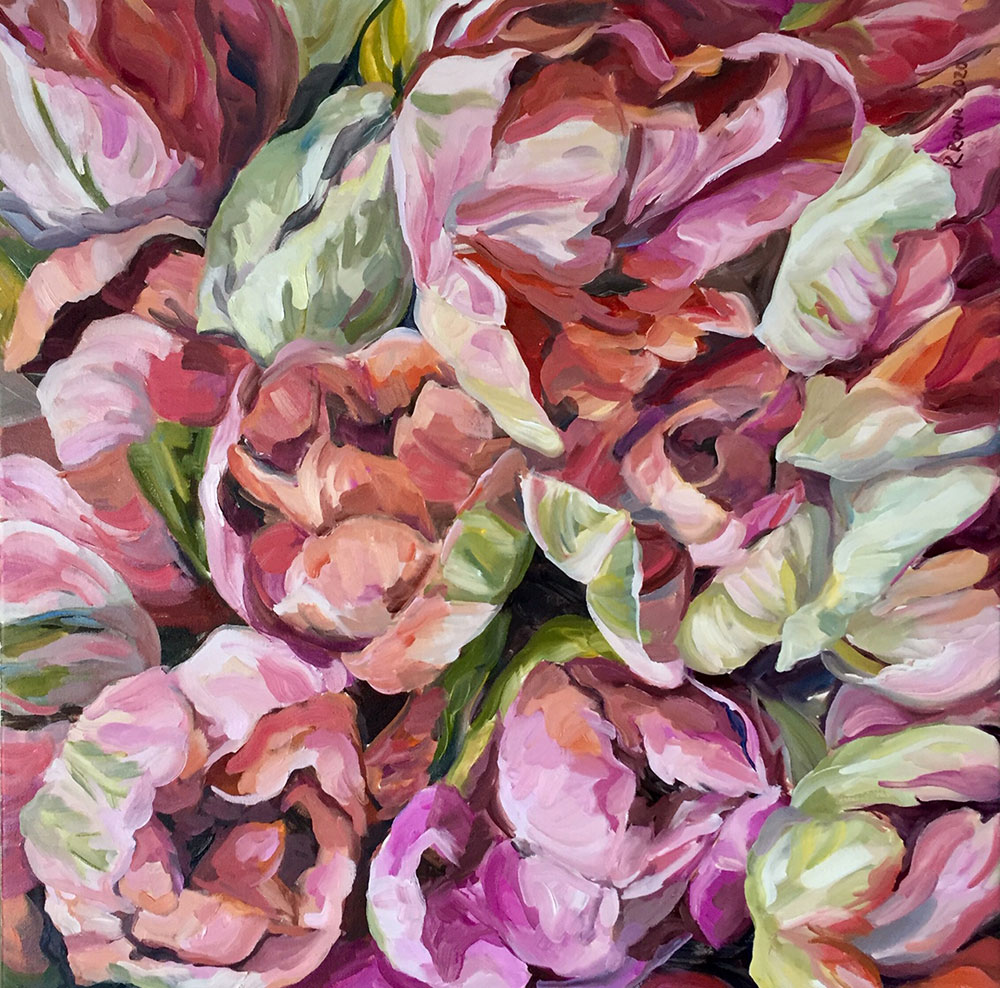 Affordable Art Fair in Battersea Park
Artfully Sorted is extremely thankful to have exhibited at this year's Affordable Art Fair, the last of its kind before the lockdowns. In fact, the Affordable Art Fair's next scheduled fair is not until August in Hong Kong. We are pleased to be able to offer through the AAF online marketplace some of our artist's work from the show, as well as others. You can browse our selection here. https://affordableartfair.com/galleries/artfully-sorted
If you require any assistance in sourcing any art for your homes, feel free to contact: charissa@artfullysorted.com
Happy art browsing!
You may also enjoy reading
https://darlingmagazine.co.uk/headline/art-pop-ups-are-a-saviour-for-artists/