We spoke to a very excited Ivor Heller, Commercial Director of football club, AFC Wimbledon who played their first match at Plough Lane in November. "We're back, we are home!", he announced.
"AFC Wimbledon were formed out of adversity in 2002. Wimbledon were relocated to Buckinghamshire. At that point a group of fans got together and drew a line in the sand. We would not move 70 miles up the road, we would start again!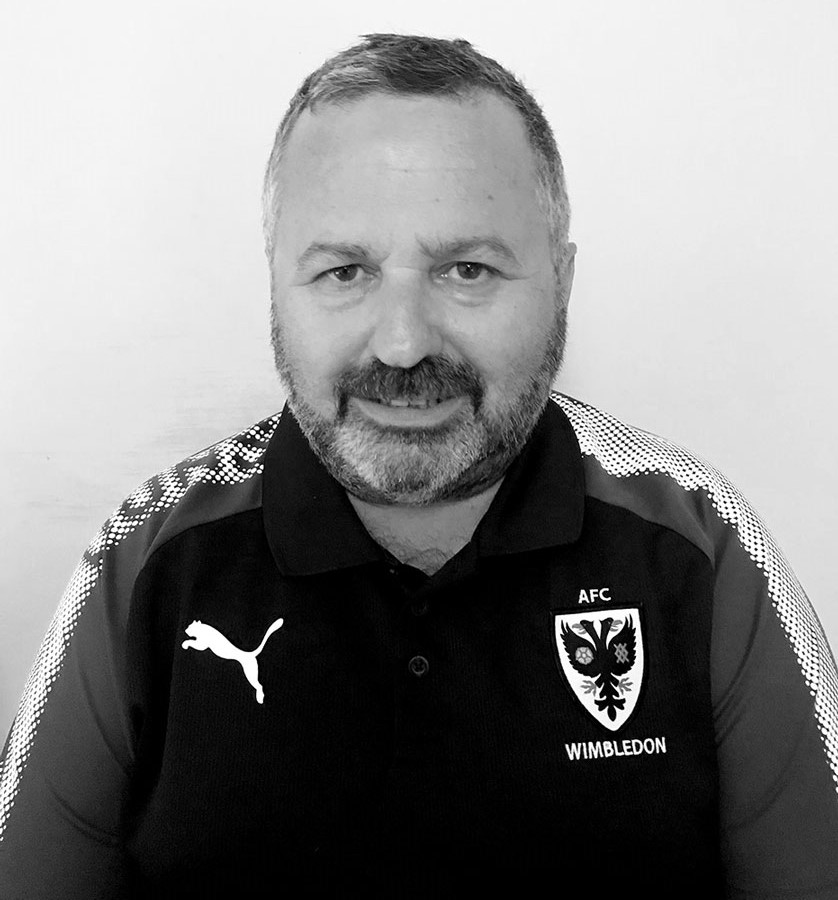 The new clubs fledgling offices were in Haydons Road and the challenges were many. The early days were extremely tough. Only 10 working days and we'd formed the club. We had nothing to start with but we had righteous indignation on our side. Those 10 days saw us get a groundshare agreement with Kingstonian FC and Senior Status from the London FA.
Playing at Kingsmeadow
Life began in the Combined Counties League. Our average crowd in that pioneering first season was in excess of 3000 per match. The average for the league previously was 50! After our first season we bought Kingsmeadow. The purchase is what we really set us on the road. We could generate our own revenue!
The football story is well documented. It took is 9 years to get back to the football league. All of this was done under the guise of Fan Ownership. The Dons Trust own the club and maintain the ownership to this day.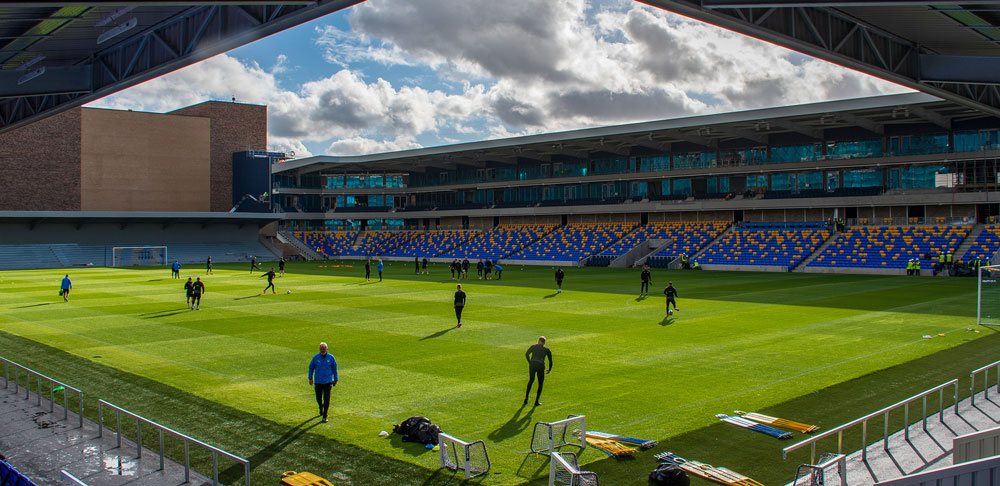 Once safely back in the league the prospect of moving back to Wimbledon loomed larger. The opportunity was there. Amazingly we managed to take that opportunity. At the same time we were having more fun on the pitch. We played and narrowly lost to Liverpool in the FA Cup. We then gained promotion to League One. This was a great day for Wimbledon. 23,000 fans travelled to Wembley to support the club. Filling a ground at Plough Lane was not a fantasy! We then went on and beat West Ham in an epic cup match at Kingsmeadow, 4 – 2 to Wimbledon. We were back!
The club has flourishing Academy with boys' and girls' teams from eight year olds up to 18s. The Ladies team is a success story and is getting stronger season by season. I am sure they will feel as proud as the first 11 when they take to the field at Plough Lane.
The stadium at Plough Lane
The new ground started to spring out of the ground in July 2019. Witnessing the stadium going up has been a huge boost to Wimbledon fans. There were many hiccups along the way. The club ran short of money. A small group of fans formed and launched the Plough Lane Bond. Amazingly this raised £5.4M. What an achievement and together with other fundraising and one very generous benefactor in excess of £10M was raised. The stadium could be completed.
Last Tuesday the 3rd of November the stadium hosted its first match. We don't consider it open yet because fans are not allowed in. When they are, that's when we can seriously celebrate.
The Dons Local Action Group
The ground will be a hub for the community. Many of you will know about The Dons local Action Group. This incredible initiative was formed at the start of the Covid epidemic. With 1200 volunteers they work so hard to help the needy of Merton, Wandsworth and Kingston. They are a massive credit to all things Wimbledon.
The stadium itself will be a seven day a week venue. An amazing banqueting facility will hold a 500 sit-down capacity. There are other restaurants and boxes that can be hired out. Wimbledon has needed something like this for a long time. Now it is here I absolutely could not be any prouder of Wimbledon's Football club.
Many times we have been told we are mad to think that fans can run a club. Well, they can and have proved it. We were also mad for trying to get back into the English Football League. We did that! Then nearly everyone said we would never be able to get a ground back in Merton never mind Wimbledon. We have done that.
Can anyone really tell Wimbledon what we can or can't achieve? This football club could be anything! What could possibly be deemed a surprise now – I know, doing the double over Manchester United. Improbable but we've already done that, so never say never!!
We are back, We are home, We are Wimbledon."
You may also enjoy reading https://darlingmagazine.co.uk/our-stories/duke-london-brentford/