SW London's top independent schools are on the radar of the parents in the know. We feature some of the best prep schools here, both co-ed and single sex. These definitely should be on the list of any parent looking for a top independent prep school for their child. It's worth mentioning that some of the schools now also offer nursery education from age 2 or 3. Entering a school at nursery can be a good way to secure a place in the much sought after schools. This is because there can be limited places at reception year or later.
New 'Little Sparks' Pre-School at Holy Cross Prep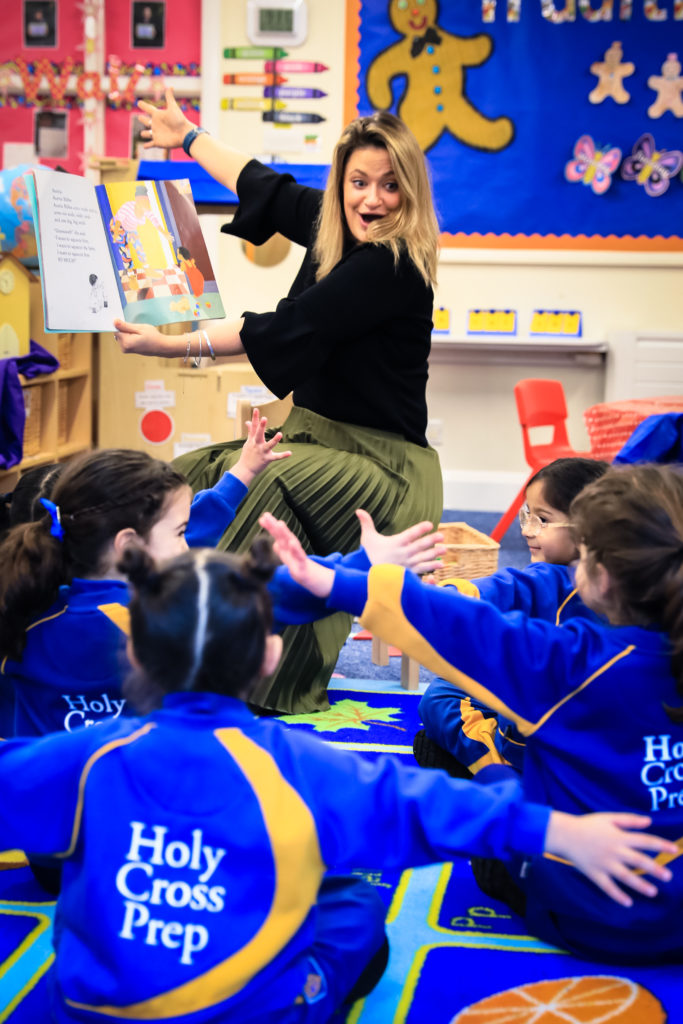 Holy Cross Prep School for girls is excited to be launching their 'Little Sparks' Pre-School on 7th September 2021. The pre-school will benefit directly from our unrivalled grounds in the heart of Kingston, their wonderful facilities, and specialist teachers.
Holy Cross sees their life's mission as igniting the spark that will change the lives of all their girls. It's the spark that will become a flame that will define the arc of their lives. The signposts for travelling along life's journey begin young. Now that journey can begin even younger – at 3-4 years old. 
So, why consider Holy Cross for your daughter's first steps in education?
Their early years experts are qualified to nurture children within a 'growth mindset' environment. This is where cognitive development is derived from every activity in a rich and energetic learning setting. Unrushed, and yet presented daily with stimulating activities, girls will start to grow roots in the Holy Cross family. Pupils can therefore be wonderfully prepared for senior school. Their girls leave the school believing in themselves and believing there is an exciting future ahead of them.  
"Here we ignite a spark; the spark that will shape the life."
Please contact our Registrar for further information.
Located at: George Road, Kingston upon Thames, KT2 7NU
Newland House School
Soft-skills for the future
Newland House has recently launched a new Personal Development Programme to pupils in Years 7 and 8 which focuses on developing the necessary soft skills so sought after by many of the top employers everywhere. These skills enable children to become well-rounded, balanced and resilient individuals and their programme, which is delivered every Friday afternoon, helps pupils to explore and develop these.
Their pupils begin their personal development journey with a self-evaluation exercise and having identified areas to work on, select from a range of new modules to follow including Philosophy, STEM, debating (Oxplore), charitable work and community engagement. Taking part in these initiatives helps to improve resilience, team building, empathy, and a whole range of critical soft skills. For example, the TED-Ed module encourages thinking skills and builds confidence as pupils create and publish their own talks and charity projects. This really helps with greater understanding of the difficult circumstances some people in society may face. The Charity Group pupils recently organised Christmas Charity Stalls selling hand-made products to pupils, ran a half marathon supporting the Shooting Star Children's Hospices and designed a school general knowledge quiz.
Newland House has seen a three-fold increase this year in pupils staying into Year 7 and through this enriched programme. The school encourages pupils will maximise not only their immediate future but also their employability and ultimately, their overall enjoyment of life.
For more information visit www.newlandhouse.net
The Study Prep School, Wimbledon – girls 4-11
A New Building for The Study Prep, Wimbledon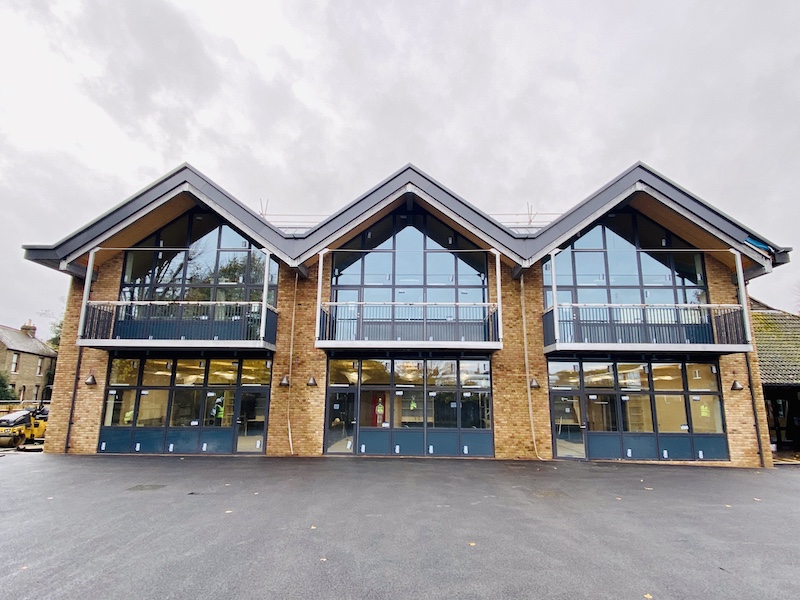 The Study is at an exciting stage in its history, with the news that its new building based at the School's Wilberforce House site, is now complete. The building will enhance the educational facilities for its current pupils, and preserve the School for the education of future generations of girls. The two storey structure comprises an impressive Performing Arts Centre, six new classrooms, a bright and airy library and a new visitors' entrance. The Study has long been renowned for its excellence in the creative arts and the performing arts space will be the central hub of music, drama and performance for girls across the whole school to enjoy.
Miss Vicky Ellis, Head at The Study Prep comments: "The new building doesn't only look impressive, with a design that is sympathetic to its unique position on the edge of leafy Wimbledon Common, but it will also provide our girls with wonderful modern, light and bright learning spaces. Older girls based at our Spencer House site in the Village will also enjoy the facilities, especially the impressive Performing Arts space where their love of music and the performing arts may be encouraged to its full extent. We cannot wait for the girls to be at school and enjoy these superb new facilities!"
You may also enjoy reading https://darlingmagazine.co.uk/kids-2/how-are-schools-managing-online-learning/