During uncertain times, award-winning broadcast journalist Emily Maitlis' new book, Airhead: The Imperfect Art of Making News, will be the key to sparking conversation and connecting new and returning students of Kingston University.
It's no secret that books connect us. Sharing and discussing worldviews, providing common ground, and creating opportunities to build new relationships, reading has become so much more important now that we are all separated. The Big Read is an award-winning shared reading initiative, creating a sense of community for Kingston University by posting students a free copy of the chosen title, providing a common talking point. Now in its sixth year, the project plays an even bigger role for staff and students working remotely throughout lockdown.
Emily Maitlis' Airhead: The Imperfect Art of Making News event proved to be the highlight of last year's Wimbledon BookFest, and, with the success of the Big Read initiative over the years, it seems that the staff and students of Kingston University will enjoy the book just as much.
Award-winning journalist to widely-acclaimed author
Emily Maitlis says that she has a lot to learn from Kingston University students as she embarks on her new journey as this year's chosen Big Read author. Over the course of her career, the Newsnight presenter has interviewed some of the most influential and fascinating individuals of our time, including naturalist Sir David Attenborough, the Dalai Lama, US President Donald Trump and HRH Prince Andrew, Duke of York. In Airhead, students will be taken behind the scenes to catch a rare glimpse of the before, during, and after of these interviews through her' eyes.
Through the initiative, Emily also hopes to learn from Kingston University students – their courses, their studies, and their careers – in this next chapter of her book's success. Published by Michael Joseph, an imprint of Penguin Random House, a special edition of Airhead will be posted to all new students, with an eBook version of Airhead available and printed copies ready to pick up once staff and students return to campus.
"I wrote the book partly because I wanted to share my mistakes," Emily Maitlis says about Airhead, explaining that it is a huge honour to be chosen for the Big Read and that, in addition to wanting to share the reality of journalism with students, she wanted to share the things that go wrong as well as the things that go right. "That seems, to me, particularly important when you're starting out – to know that we've all done it wrong so many times before it goes right," she says.
The impact of the Big Read project
MA Publishing student, Klara Armstrong, 25, loved having something in common with staff and students when she started at Kingston University in September 2019. "I felt relief at having an instant conversation starter with both students and lecturers alike," she said, recalling how comforting it was to have a copy of the latest Big Read book in her bag, adding that she felt touched at the University's efforts in welcoming students into its diverse and creative community.
"Our sixth Big Read, from Emily Maitlis, offers us the chance of really interesting conversations across time, space, and both mental and digital channels. And because it is grounded in her international connectivity, it feels like the most significant book we have chosen," says Professor of publishing at Kingston University and founder and director of the Big Read, Alison Baverstock. Named Widening Participation Initiative of the Year by Times Higher Education in 2017, the Big Read launches each year with the selection of a book, chosen by a panel from a shortlist of six.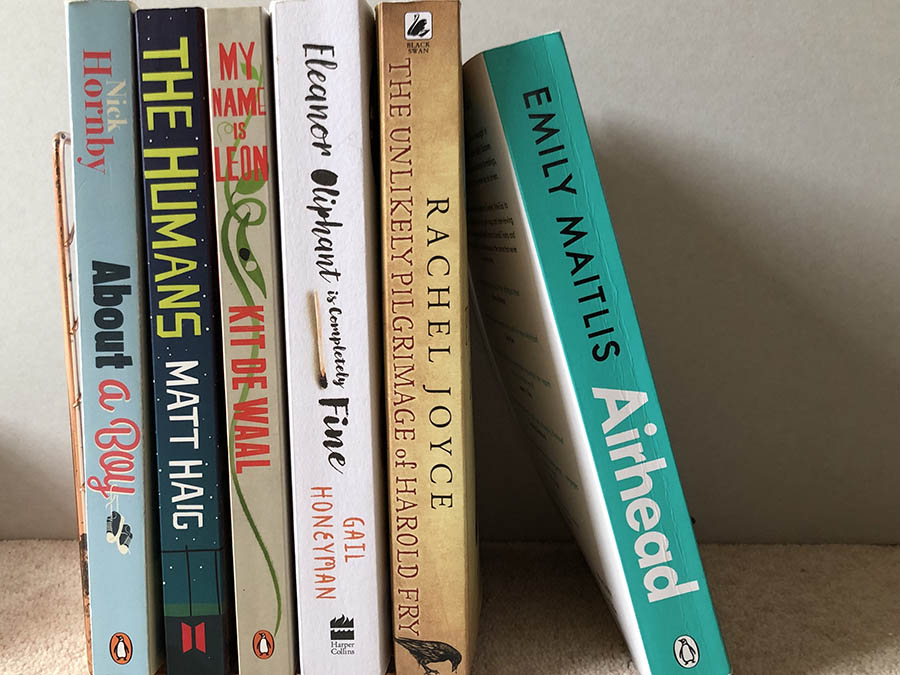 Copies are then sent to new students before they even arrive at University, while staff and current students can pick up their own free copies on campus. Events, including an author talk and book signing, are held throughout the year to invite the University community and local residents to engage with the book.
Previous Kingston University Big Read choices were The Unlikely Pilgrimage of Harold Fry by Rachel Joyce, Eleanor Oliphant is Completely Fine by Gail Honeyman, My Name is Leon by Kit de Waal, The Humans by Matt Haig and About a Boy by Nick Hornby.
You might also enjoy reading: