Artfully Sorted, founded by Charissa Risley, is one of 50 hand-picked galleries from around the world, 16 in the UK, to be participating in the Affordable Online Art Fair. This flagship art event, which runs until the 3rd May, features 1000s of artworks across a wide range of genres to fall in love with.
Within their gallery page, you will find an exciting selection of brand new artworks from ARTFULLY SORTED artists, many of whom are award winning. Featured below are some of the wonderful artists Artfully Sorted is showcasing during this international art fair.
Alanna Eakin
Alanna Eakin has been painting gestural abstracts for over 10 years after graduating from Central Saint Martin. Based in Wimbledon Art Studios, she has built herself a thriving art practice and her work is being recognised internationally by collectors. Her latest body of work are of imagined landscapes, with a feature figurative element, be it Joshua Trees or desert plants. The Affordable Art Fair have featured Alanna as one of their four artists in their 'Meet the Talent Behind the Fair' series and her studio will be featured and shown on IGTV.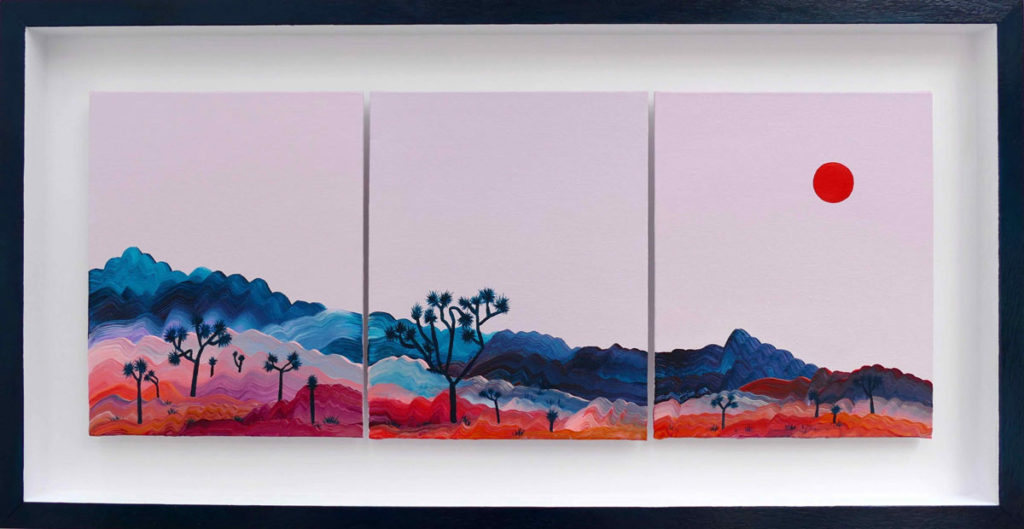 Painting by Alanna : 'The Road We Travelled'
https://affordableartfair.com/alanna-eakin-the-road-we-travelled
Jo Holdsworth
Award winning artist Jo Holdsworth is drawn to the individual in the crowd, the relationships between figures and the spaces they occupy. She takes inspiration both from the city of London with its beating heart, as well as the British coastline which she finds reflective and uplifting. Her work is evocative, distinctive and one can feel oneself being drawn in and lost in the scenes she portrays. Jo's work has been compared to Lowry's, given her amazing eye for dynamic patterns formed by a shifting crowd. Of her exquisite latest piece 'Sea Fever', Jo shares "I am looking forward to visiting our wonderful coastline again".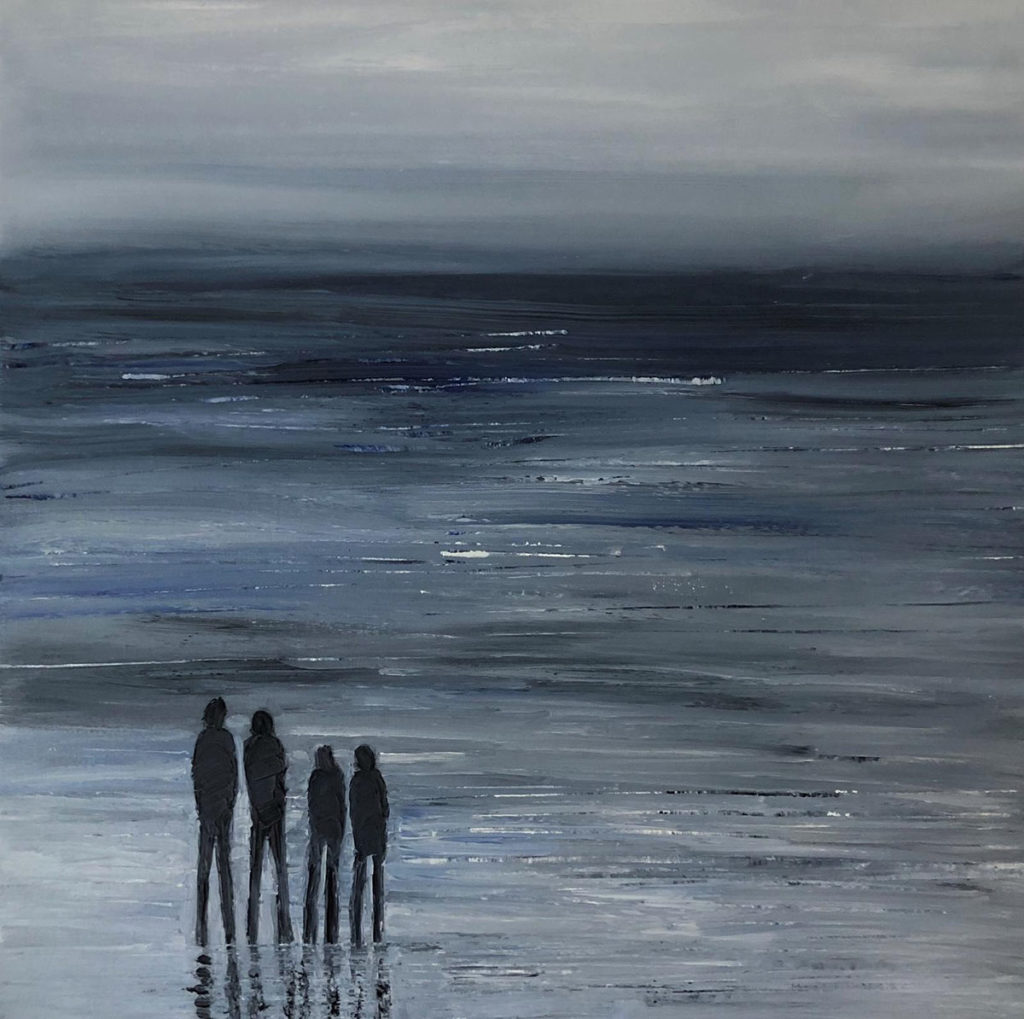 'Sea Fever' by Jo Holdsworth
https://affordableartfair.com/jo-holdsworth-sea-fever
Katharine Rowe
Katharine Rowe is a talented artist across a variety of genres with recognition in them all. She was profiled in the Sunday Telegraph in 2019 and dubbed 'Britain's most sought-after dog artist'. Her portrait of Skukura Murray featured in the book Portraits for NHS Heroes. Katharine was also on Sky Arts' Portrait Artist of the Year last year. We exhibited Katharine's work at the Affordable Art Fair, Battersea 2020 and pleased to showcase her latest pieces.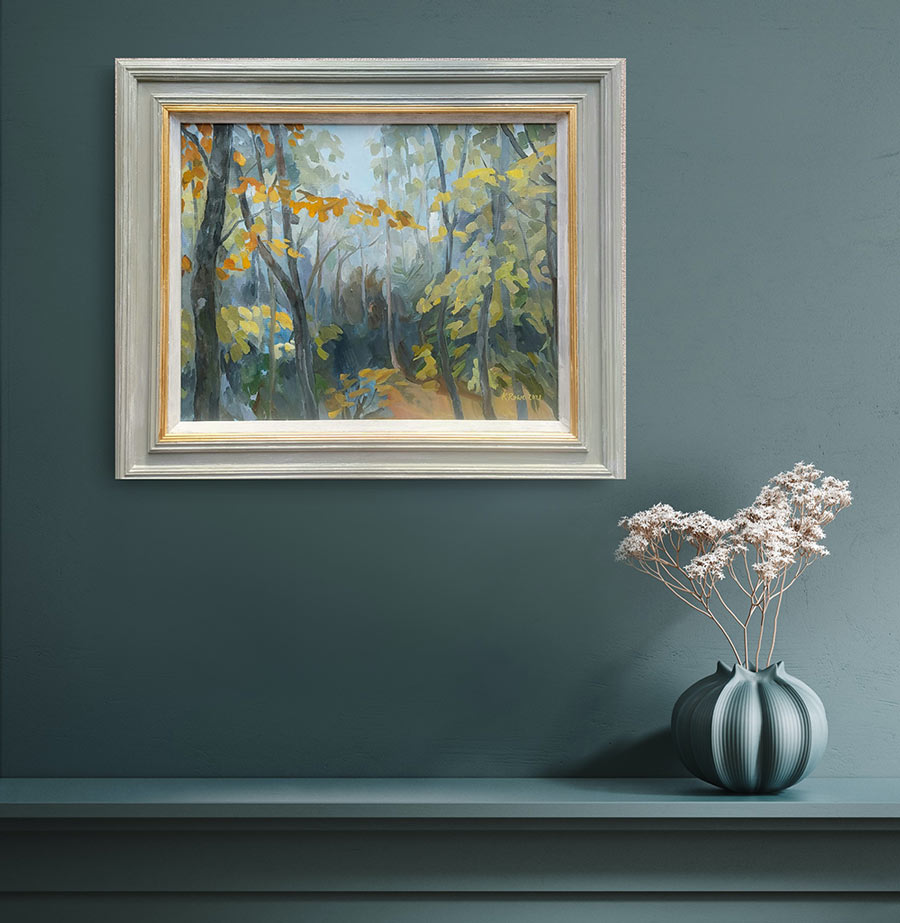 'Misty Woods' by Katharine Rowe
https://affordableartfair.com/katharine-rowe-misty-woods
Susanna MacInnes
Susanna MacInnes is also known as the pin-drop painter as she likes to drop a pin somewhere splendid in plein air and paint away. She is inspired by documenting the people she meets and the places she visits. Susanna featured in this year's Sky Arts' Landscape Artist of the Year to great reception. Judge Kate Bryan remarking on Susanna's work said '"she really understands distance and perspective". Her painting 'Ice-cream with Granny' was one of the curated artworks selected by the Affordable Art Fair in their 'Escapism' category.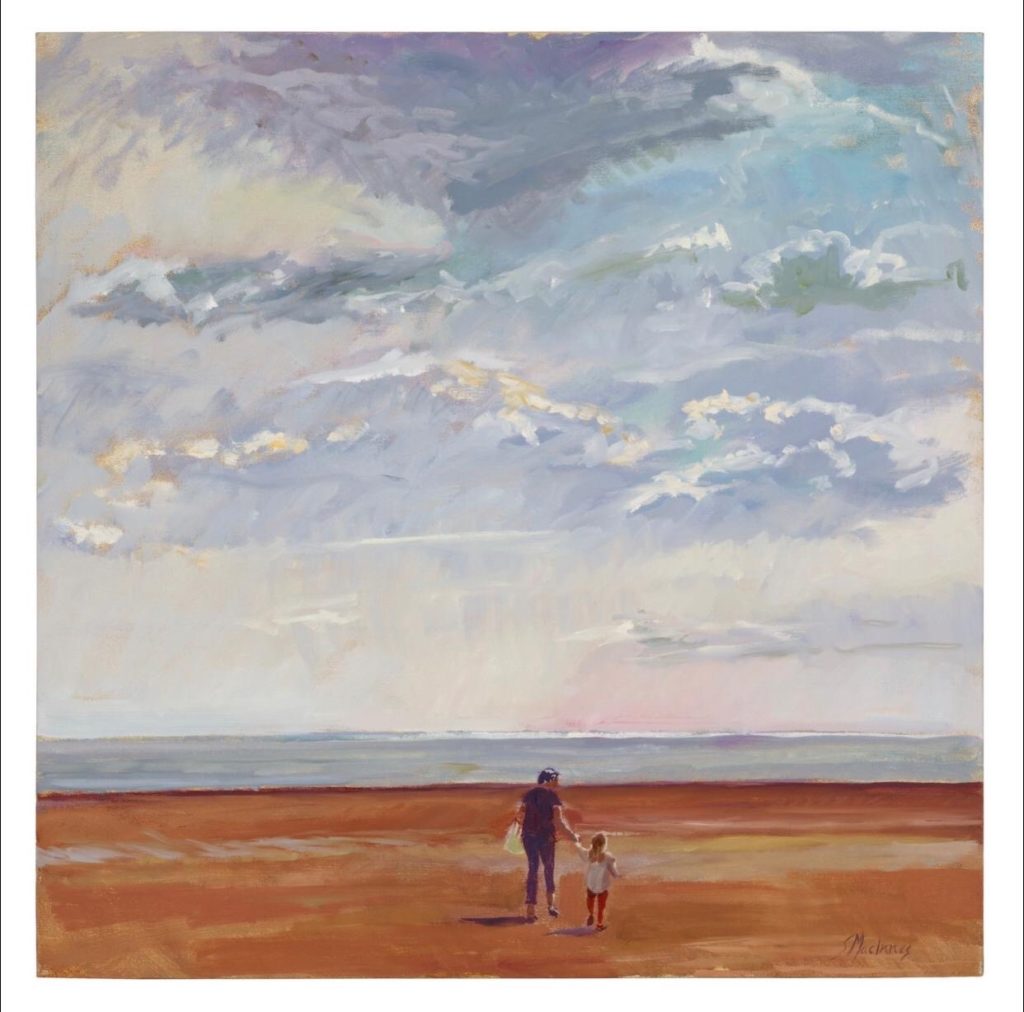 'Ice-Cream with Granny' by Susanna MacInnes
https://affordableartfair.com/susanna-macinnes-ice-creams-with-granny
Laura Benetton
Laura Benetton, an Italian contemporary artist based between London and Venice, often bases her art practice around the correlation between contemporary art practice, nature and science. She pays credit to the wonders of the natural world, be it birds, butterflies or rainforest. She abstracts their key features with her cutting-edge signature style. Her work is held in private and public collections and in 2016 she was invited to exhibit at the Houses of Parliament for the exhibition "Tomorrow's Child". Her solo show 'Metamorphosis' is currently on with HubArt Gallery in Milan.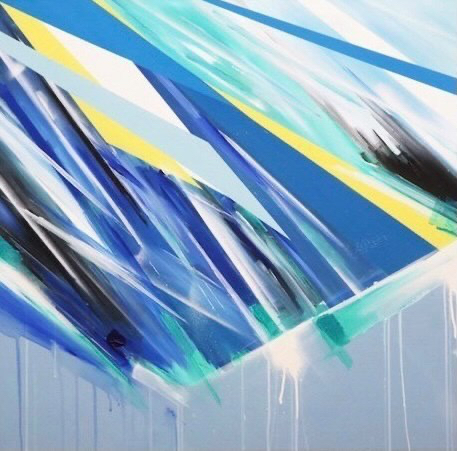 'Arcas' by Laura Benetton
https://affordableartfair.com/laura-benetton-arcas
Susan Andreae
Susan Andreae is a sculptor and printmaker based in London. Having grown up in London, she is fascinated by the complexity of life in a city – the crowds, architecture and the visual energy of urban life. Susan can often be seen in its streets drawing and working directly on her etching plates to capture first-hand the beating pulse of city life. Susan has also been teaching Printmaking at Kensington and Chelsea College London, where she was Head of Printmaking for 12 years. She exhibits regularly, including at The Royal Academy Summer Exhibition. Her piece 'Escape I' was picked by the Affordable Art Fair in their curated section on "Limited Editions".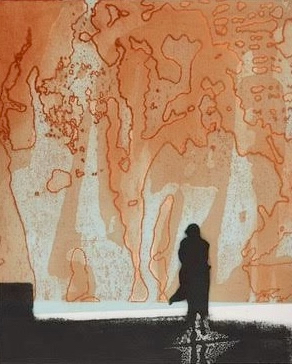 'Escape I' by Susan Andreae
https://affordableartfair.com/susan-andreae-1-escape-i
Nathalie Kingdon
London-based printmaker Nathalie Kingdon works in original screen printing. Taking artistic inspiration from Martin Parr and Slim Aarons, amongst others, she has developed her own signature art of über cool screen-prints. The process begins from photographic images she has collected over the years, be it music covers, historical sites, pop culture, 70s fashion or travel. A strong focus on South of France, where she is from, as she is drawn to its myriad of colours and joie de vie. Of her prints, she shares "I would like my prints to tell a story". Her limited-edition print 'Saudade' was featured by the Affordable Art Fair in their curated selection of "Escapism".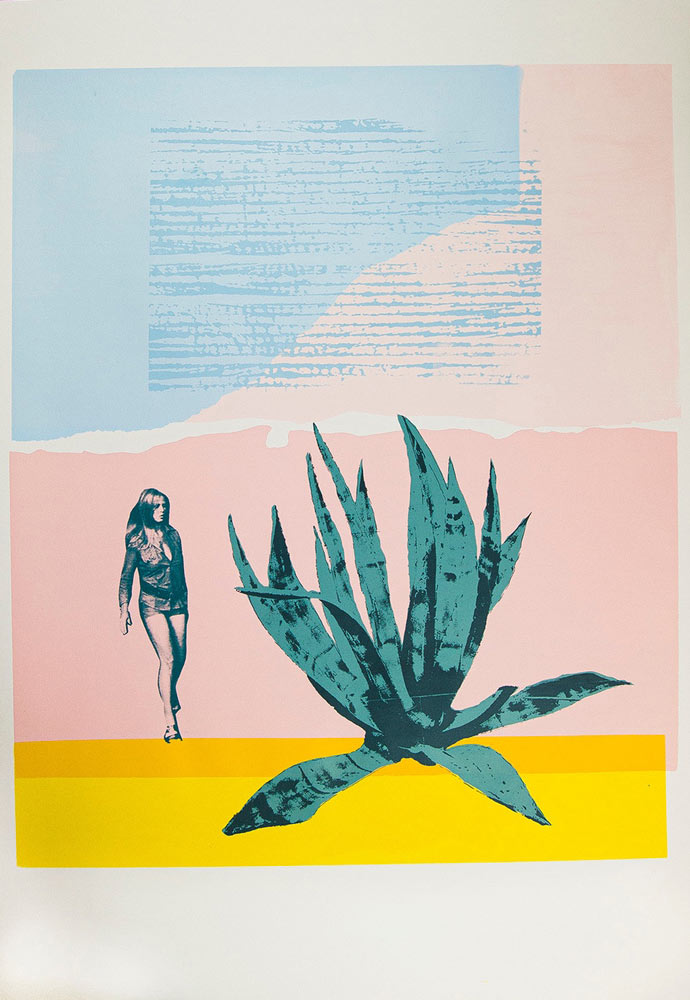 'Saudade' by Nathalie Kingdon
https://affordableartfair.com/artists/nathalie-kingdon
Caroline Russell
Caroline Russell is a British artist and a member of the Royal Society of Sculptors. Her sculpture is inspired by the work of Henry Moore, Picasso and African Shona carvings. She produces both abstract and figurative pieces, which are cast in strictly limited editions in foundry bronze and bronze resin. These have been shown in exhibitions, including with Artfully Sorted at the Affordable Art Fair last year, and has collectors all around the world. Her sculptural painting 'Thoughtful (Head of a Woman) was selected in the Affordable Art Fair's curated selection on pieces under £1000.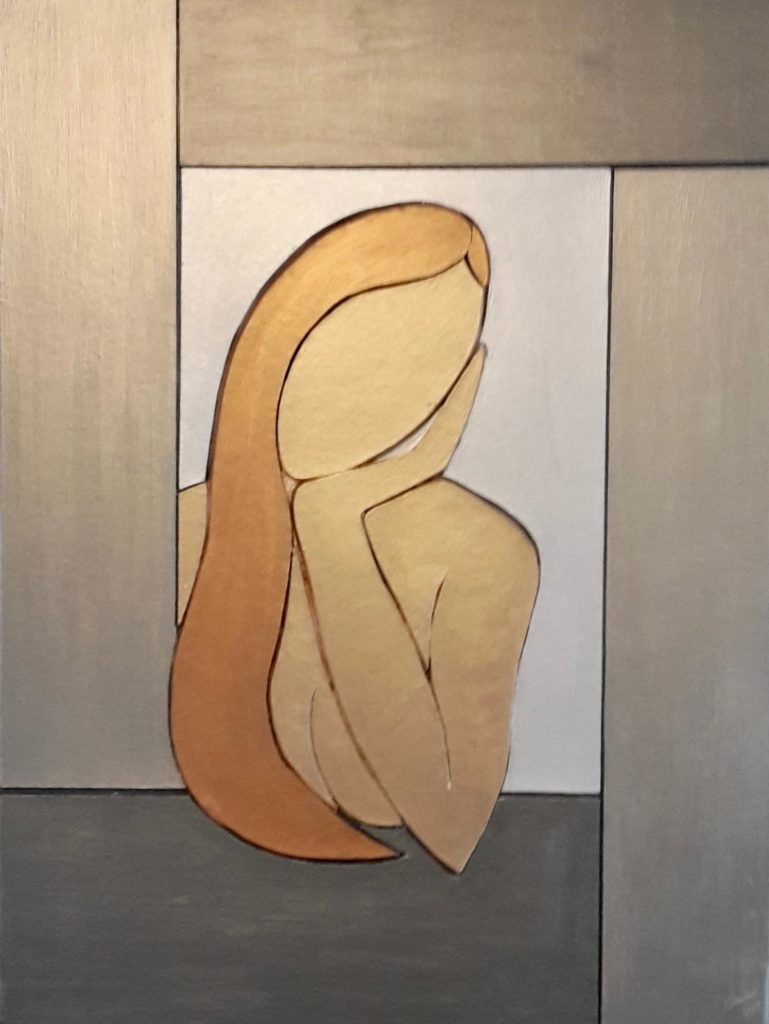 'Thoughtful (Head of a Woman)' by Caroline Russell
https://affordableartfair.com/caroline-russell-1-thoughtful-head-of-a-woman
To see other artists and artworks available with Artfully Sorted during the Affordable Art Fair, see their gallery page https://affordableartfair.com/galleries/artfully-sorted
About Artfully Sorted:
Artfully Sorted is an established London art consultancy and advisory. They source unique works of art, photography and sculpture for both residential and commercial premises. Their service has been called "genius" and one client recently said "they helped me rediscover my love of art".
Artfully Sorted is passionate that art can be accessible to all, and they delight in broadening its reach. Only a small selection of available work from their artists is online, so do get in touch with them if you are interested in a particular artist's work, but do not find quite the right piece here. To learn more about their consultancy services, visit their website https://artfullysorted.com
Contact on +44 7976 742989 or by email charissa@artfullysorted.com
You may also enjoy reading about calm and beauty in the home.