Meet the founders behind our products in Shop With Darling.
Supporting small ethical independent businesses and women has always been the core of what we do. You'll find that all of our businesses fit the bill, and most of them are also founded and run by women. Setting up our Shop With Darling online marketplace felt like a natural extension to our print and online magazine. We are excited to be working with all the fantastic business owners who've we found either on our doorstep in London or through personal recommendations or experience of having used their products before.
We are pleased to introduce you to the women and men behind the brands
Arya natural wax candles and diffusers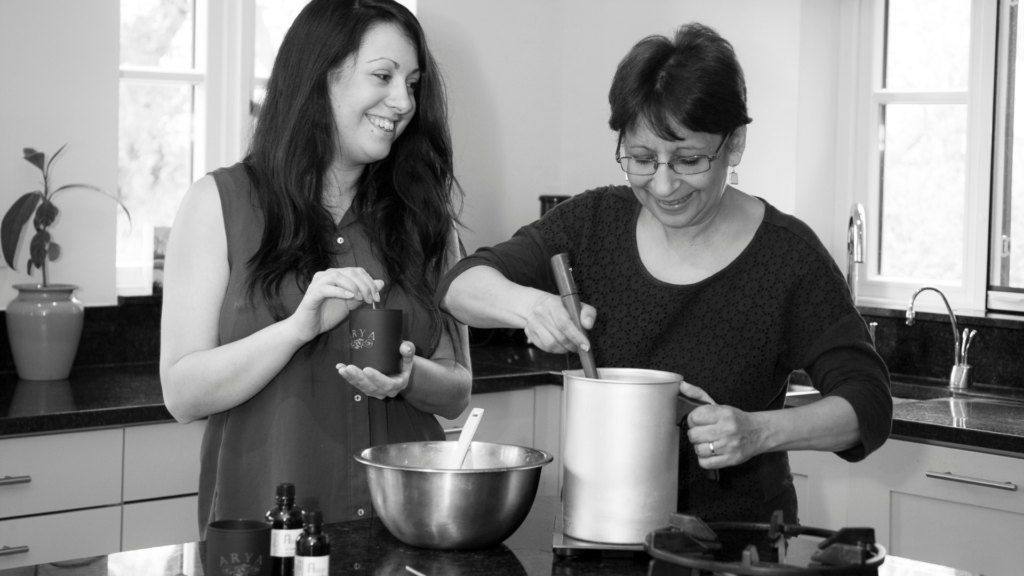 Lina and Jenny are the mother-daughter duo behind Arya Candles. They create beautiful, luxurious home fragrance products in Suffolk, using only natural ingredients and combining art and science. The Arya brand was created in Lina's kitchen, after a sudden power cut got them started of their candle journey.
Their dream has been not only to create a socially responsible business but also to bring nature into our homes. They believe that natural products benefit every home and all their scent blends use only high-quality essential oils which bring beautiful, mood-boosting, therapeutic scents into your sacred space.
Arya Candles also supports women who have experienced devastating effects of war, via Women for Women International organisation. The year-long programme equips women to earn money, regain their confidence, and participate in their communities. So far, they have supported 15 women through the programme, from countries such as South Sudan, Rwanda, and Afghanistan.
ILU Fitwear – made for real life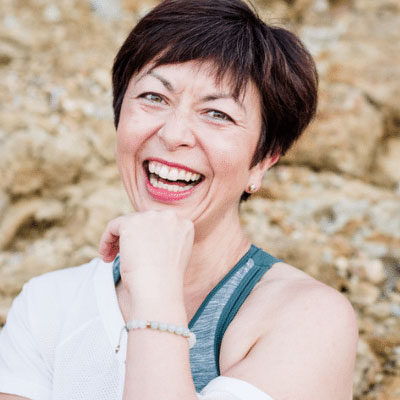 ILU was born way before COVID19 made working from home a way of life. Mary, the founder, was in the gym most days in activewear, but didn't like what she was wearing. The fit, the style, the fabric and/or the price, there was always something that wasn't right. So she set out to create her own brand ILU which means beauty in Estonian. Fitting to ILU's feminine, functional and flattering clothes.
Working out and eating well are non-negotiable for her now, but that wasn't always the case for Mary. Far from it! She used to be a City lawyer living on late night takeaways, coffee and chocolate, working long hours to tight deadlines.
It took a knock on her personal health and a family tragedy to make her realise how important our health is, and how short life is. She decided to do something different and trained as a personal trainer. ILU was a natural extension to her new healthier life.
ILU Fitwear is sourced responsibly, made consciously in Europe and priced sensibly too.
72 Hair – salon quality hair care for home
Hairdressing is in the Green family's DNA. Meet the four Greens from three generations of hairdressers whose love of hair flows through their professional-grade collection of hair 72 Hair products.
Gary has a worldwide reputation for styling excellence, with salons in Miami and London. Matt is one of London's go-to colourists, and now educates others to follow in his creative footsteps.
Johnny is 72 Hair's ingredients expert, selecting the finest elements to make up the professional formulas. Nick is passionate about communicating 72 Hair's philosophy to clients and ensures the finest salons stock the range.
Their capsule collection contains all you need to create beautiful, shiny hair that's easy to manage and looks fantastic, day after day, and it's suitable for all hair types.
Many salons use their products, and bloggers and influencers are amongst the fans too. We at Darling discovered 72 Hair two years ago when a friend one of our editors a gift box of the entire collection. "When we were thinking of hair product to add to our shop 72 Hair was the first brand that came to my mind", says Marja-Leena.
OYL'E London – combining aromatherapy and sustainably made jewellery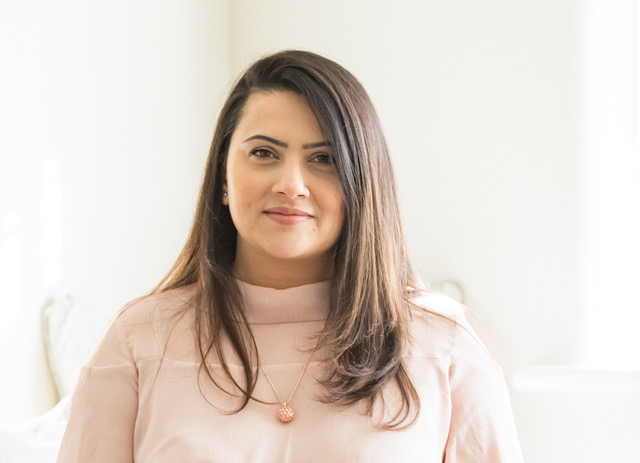 OYL'E London's story started when Sumera, who as a mum of two under two, feeling overwhelmed and exhausted pledged to explore a more holistic approach to self-care. Searching online, she found a blend she could make at home using essential oils. It helped to relieve the stress and the angst. She was hooked! She started to experiment with mixes to relieve stress, sore muscles, colds, sniffles, and they worked every time! Soon she had her own essential oil blends with great healing properties. Jewellery is her second passion so it was only natural to mix the two to create a perfect mix of style and self-care.
The LUXE jewellery is made using 100% recycled Sterling Silver. The oils are sourced from UK suppliers. OYL'E London has been featured in the International Aromatherapist Magazine, WW Magazine and showcased at Live Well Events, Bloom Olympia and wellness centres.
Militza Ortiz Jewellery – handcrafted gold and silver jewellery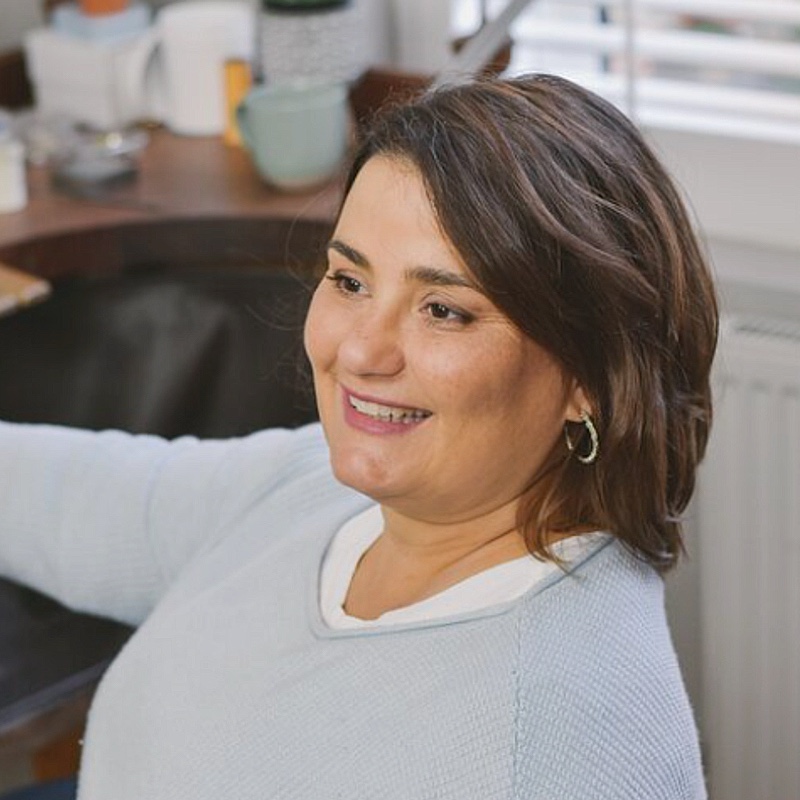 Militza grew up in Venezuela with the Caribbean on her doorstep. Her inspirations come particularly from the underwater world and all the shapes and colours formed in the ocean. She's been designing and making beautiful jewellery since 2003. With a very keen interest in fashion, art and craftsmanship, this career has been the perfect escape from her earlier life in the corporate world.
I realised I wanted to create something that would be treasured for its fine workmanship and timeless essence. Pieces of unique and beautiful jewellery that would last forever and become precious heirlooms that would mark memories in people's lives.
She personally designs and creates each piece of handcrafted jewellery in her Wimbledon studio, using 80% of recycled gold and sterling silver. Her work is about creating organic forms using noble metals like silver and gold and precious stones that speak for themselves in pieces that are treasured for generations to come.
Sens8ate Natural Skincare Botanicals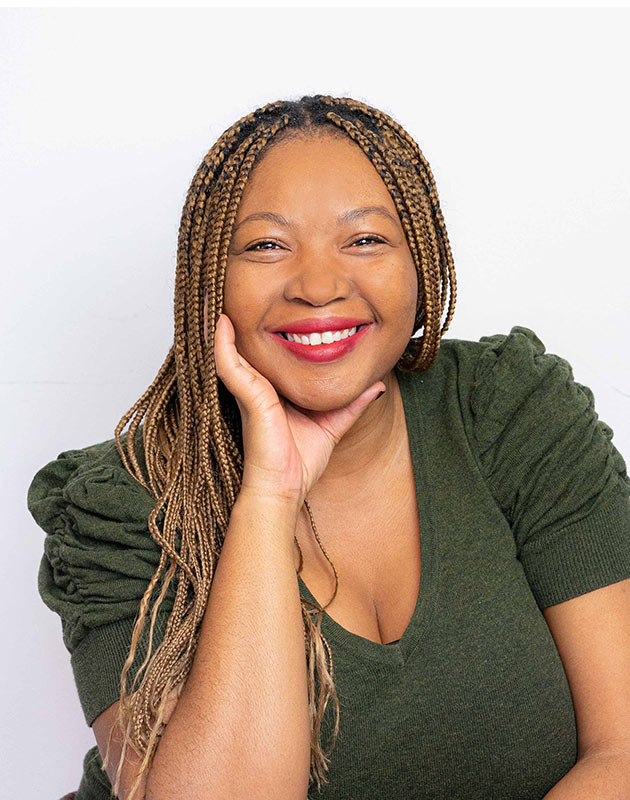 Clean and healthy skincare was an organic transition for us says Gomolemo Shirley, the co-founder of Sens8ate Natural Skincare Botanicals. This new premium, natural and vegan friendly brand is based in London. The products are blended with the finest botanical ingredients and superfood oils that have been formulated to repair, nourish and rejuvenate.
On relocating to the UK from her native South Africa, she decided to stop using chemical relaxers in her hair and cut it in order to restore its natural lustre. This encouraged Gomolemo to find natural and clean products that were suitable for her afro hair. And when her partner developed adult acne and skin inflammation two years ago, it was a natural process to go on a research mission to learn about natural botanical extracts and their beneficial effects on skin. Their packaging is biodegradable and sustainable using glass and wood with recycled plastic used only where it is unavoidable.
Titfertat Hats – fabulous designer hats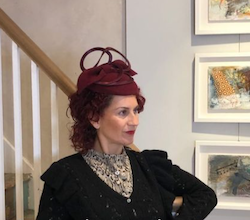 Mary has run a bespoke millinery design business from her store off Richmond Green since 1998. Her eye for design and a gregarious personality come together beautifully in her passion of making beautiful hats and working with people. She first sold only ready to wear hats, but really wanted to fulfil her dream of designing her own creations. She still sells ready to wear hats, but only carefully sourced, from the very best worldwide manufacturers. They are either supplied exclusively to her or only available in a handful of other outlets in the UK. Inverni Firenze cashmere beanies and exclusive Eric Javits of New York packable fedoras are some of her best sellers.
Mary's bespoke service is renowned. She even has customers from the USA and Europe who, having bought from her in person, now commission her remotely. Going to her is not just about choosing a hat, it's an experience.
Totally Derma – cellular skincare for anti-aging from within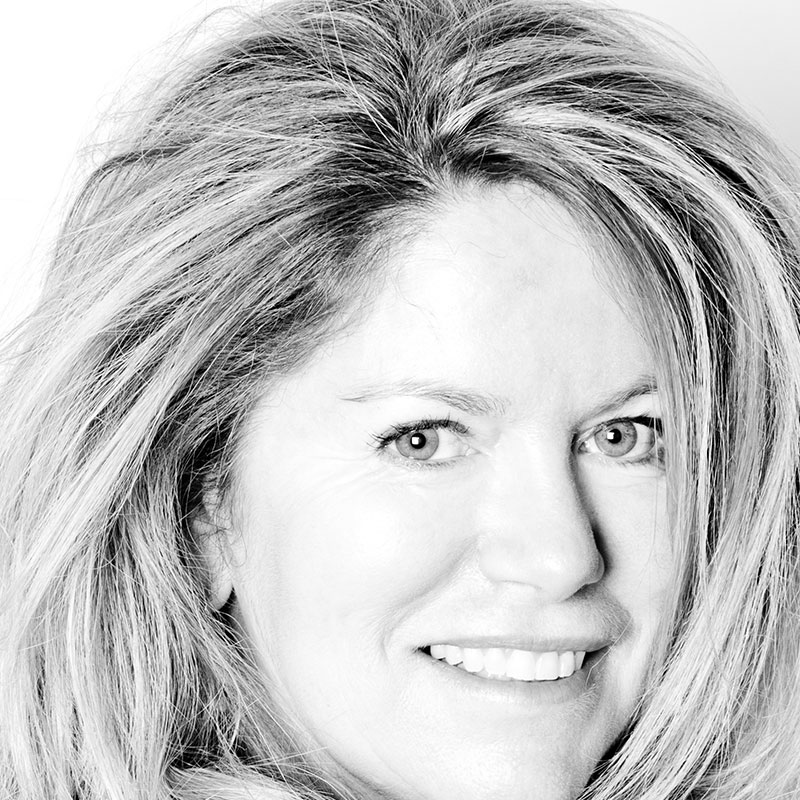 Anita came up with the idea to develop Totally Derma® whilst taking the hero ingredient Arthred®, to help with her joints and bad back, but quickly realised the wider benefits. Her skin, hair, nails, gut and menopausal health all improved. With so many collagen supplements on the market, she knew that it was important to develop one which is pharmaceutical grade quality and stands head and shoulders above the rest.
Totally Derma tackles the root causes of ageing within the deepest layers of the skin and delivers a holistic approach to younger-looking skin.
Anita is formerly from Montreal, Canada but has been living in the UK over 30 years. She is based in Esher with her family and has two daughters in their twenties.
Totally Derma® is now widely distributed in the UK to medical aesthetic clinics, dermatology and plastic surgery clinics as well as via nutritional therapists, osteopaths and physiotherapists.
Women of Inspiration Candles – limited edition aromatherapy candles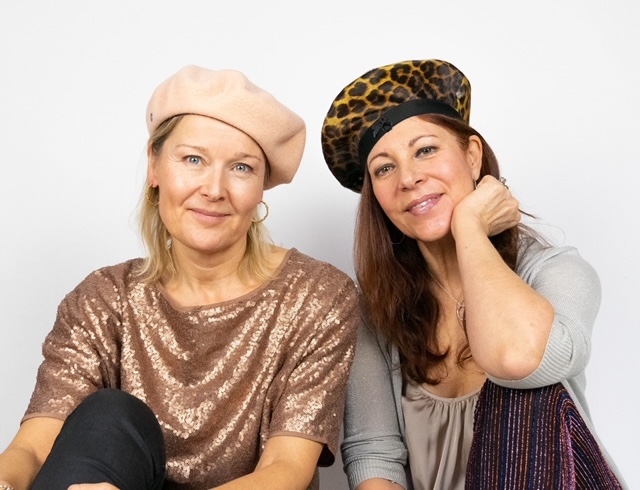 Created by Darling Editors Marja-Leena and Karine
We love candles and promoting women, which is how the idea of creating a limited range of bespoke candles that celebrate some of our favourite female icons came about. Our candles are 100% natural, non-gm modified European soya wax blended with wonderful essential oils so they are good for our well-being too. We found Alice, an expert candle maker, in Crystal Palace. She hand pours our favourite fragrance blends into classic glass jars in great colours. Candles are not just for mood, they create magic and mystery.
Each candle is inspired by a heroic woman: we have Gloria, inspired by a trailblazer in equality Gloria Steinem, Indra as Indra Nooyi former chair and CEO of PepsiCo, Oku inspired by Oku Mumeo, a politician and leader in the early Japanese suffrage and Maya Angelou the American poet and civil rights activist is honourded in Maya.
The labels are illustrated by Alina, a talented young artist and graphic designer living in London. Alina co-launched the magazine SHE back in 2018 to open up the conversation about the taboos of the human experience.
You may also enjoy reading about other fabulous women we are featuring