Laura Dockrill Zombiemum host is brushing taboos aside. Darling interviewed Laura, a strong woman of many talents – performance poet, author, illustrator and podcast host.
Born and bred in Brixton, Laura Dockrill Zombiemum host, attended The Brit School of Performing Arts in Croydon with best friend Adele and singer Kate Nash. Adele's song "My Same" was inspired by a hump in their friendship.
She has performed at gigs and festivals at Glastonbury, Latitude, Camp Bestival, The Big Chill, udderBELLY and the London Word Festival. Newsnight Review and Woman's Hour have also had her on.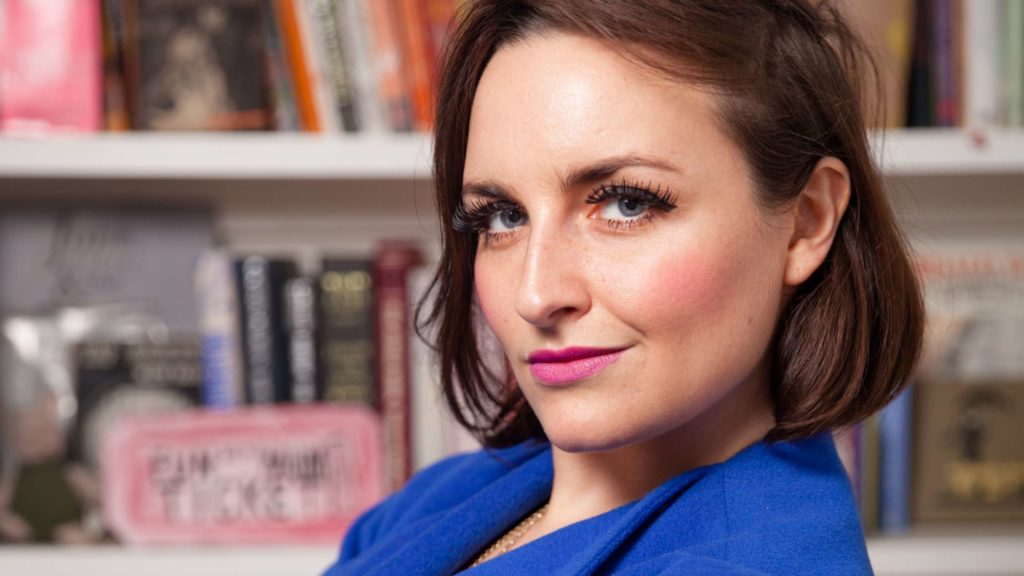 Her new book What Have I Done? is an account of the postpartum psychosis she experienced after the birth of her son in 2018. A relatively unknown condition that affects around one in a thousand new mothers. It forced her into in a psychiatric ward, without her baby, when Jet was just three weeks old.
The symptoms include delusions, hallucinations, paranoia and manic moods, so it is serious, yet we don't talk about it much for the fear of looking like a failure at a time when we feel the pressure to be blissfully happy. Laura wants to bring the conversation out in the open in order to help others and has just launched a podcast, Zombiemum, to do just that.
Let's start with Zombiemum. What has the reaction to it been and who have you had on the podcast so far?
The reaction has been totally overwhelming, warm and positive, (as I was totally scared to put this out there because every time I do something about my experience I feel like I'm running down the street emotionally naked!) But more because, shockingly unfortunately, I just still cannot believe how many sufferers of maternal mental illness sit in silence with it. Many struggle alone or don't ask for help whilst caring for their little ones. Raising a child anyway can make us anxious, there's pressure and expectation, then there's maybe the after effects of a sometimes painful or upsetting labour, sleep deprivation and trauma.

On top of that, the isolation and fear of a pandemic. It's a scary time. I didn't realise how much of a life line the podcast would be and I'm just so grateful to the production company and all of the Zombiemum guests for making it happen. I think the really cool thing about a podcast is the shorthand, you can get to the point within moments, you can be conversational and real. You can be in the ear of a listener, maybe saying exactly the words they need to hear at that time. The impact has the potential to be so powerful.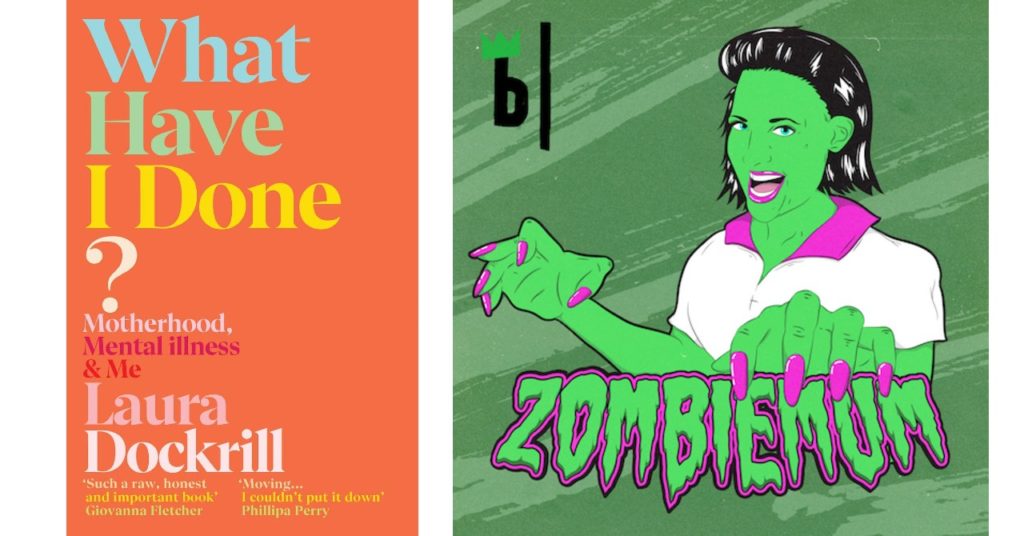 We've had some amazing guests, all from different lived experiences: the wonderful Paloma Faith speaking of postnatal depression but also the need to get back to 'yourself' after having a baby, Catherine Cho who wrote the incredible memoir, Inferno, speaking of Postpartum Psychosis, Lemn Sissay who grew up in the care system. My biggest hope is that the podcast doesn't just raise awareness about maternal mental health but mental health in general. It's all about smashing stigmas, normalising conversations and throwing darkness into the light.
What Have I Done? is a brutally honest account of your experiences during your psychosis, yet delivered with plenty of humour too. What was it like to write it?
It was difficult to write, I'd be lying if I said it wasn't, mostly because I had a 6 month baby on my chest the entire time and wrote the majority of the book on my phone! As anybody with a small baby knows, time to yourself is limited. Plus after my illness I was drenched into a thick fog of depression that I was trying to crawl out of! That said, having my baby right there, physically in front of me whilst writing really helped, it was such a reminder of why I was doing what I was doing, his love was a constant and a warm little body to hug was ideal when I dug into the tough bits.

There are some parts of the illness you just can't fix with medication and therapy, some bits you have to, unfortunately, find on your own. But I say, whatever works! After the illness I spent months trying to push the illness away from me, pretend it didn't happen and move on, there's a lot of shame and guilt in the wake of it all but actually embracing my illness, leaning into my experience, sharing and talking and hearing other stories is what healed me. I would say that writing What Have I Done? most definitely saved my life. I am actually grateful to it now.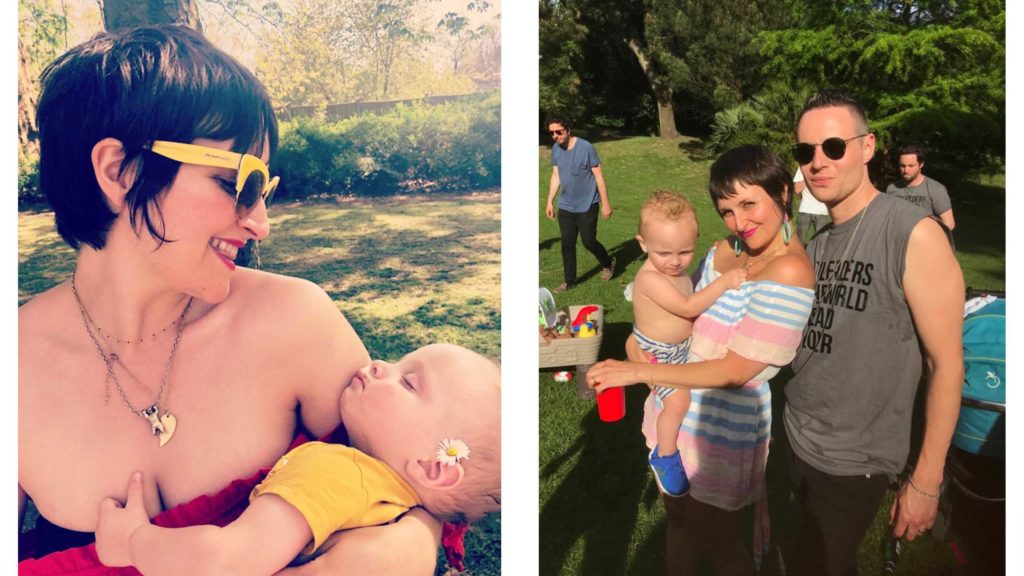 You are a fabulously funny and engaging poet and have written novels for young adults and children as well as a children's poetry collection My Mum's Growing Down about an unconventional mum. Can young readers expect more from you soon?
Ahh yes, thanks so much- I don't always feel very funny but I'll take that! I think being a children's author and then going on to have a maternal mental illness after the birth of my own baby almost felt like a sick joke in itself! But now I embrace that too. The key is that knowledge is power, I kind of wish I knew that it was possible to get so unwell after such an everyday universal experience like having a baby. Adults try to shield kids from mental illness because they think it's scary, I get it, I do, but in my opinion it is scarier NOT to know that this stuff exists. Because the illness is treatable.
The biggest symptom of mental illness is fear. And we shouldn't pretend it doesn't exist, if we know about it we can put measures in place to take care of ourselves and those around us. So I'm working on something for younger readers about this too. Full of comfort, reassurance and hope. In the meantime The Lipstick, my latest picture book just released and readers can look out for Blossom and The Dream House too which are out later in the year!
Find out more about post-natal mental health and how to take care of yourself here.