Darling exclusive with Gina Miller. "It is tragic to hear individual stories from the three million suffering due to no financial support during almost a year of the Coronavirus pandemic. People of all ages, from all areas and different industries in utter desperation, having to decide how to feed, clothe, house their families, and in the most tragic cases even taking their own lives."
I, Gina Miller, first heard of their plight in July 2020 and never thought they would still be begging for support now. It makes no moral or monetary sense. Three million people who are essential cogs in the economic and social machinery of our country. They will all be needed to build society back after the pandemic.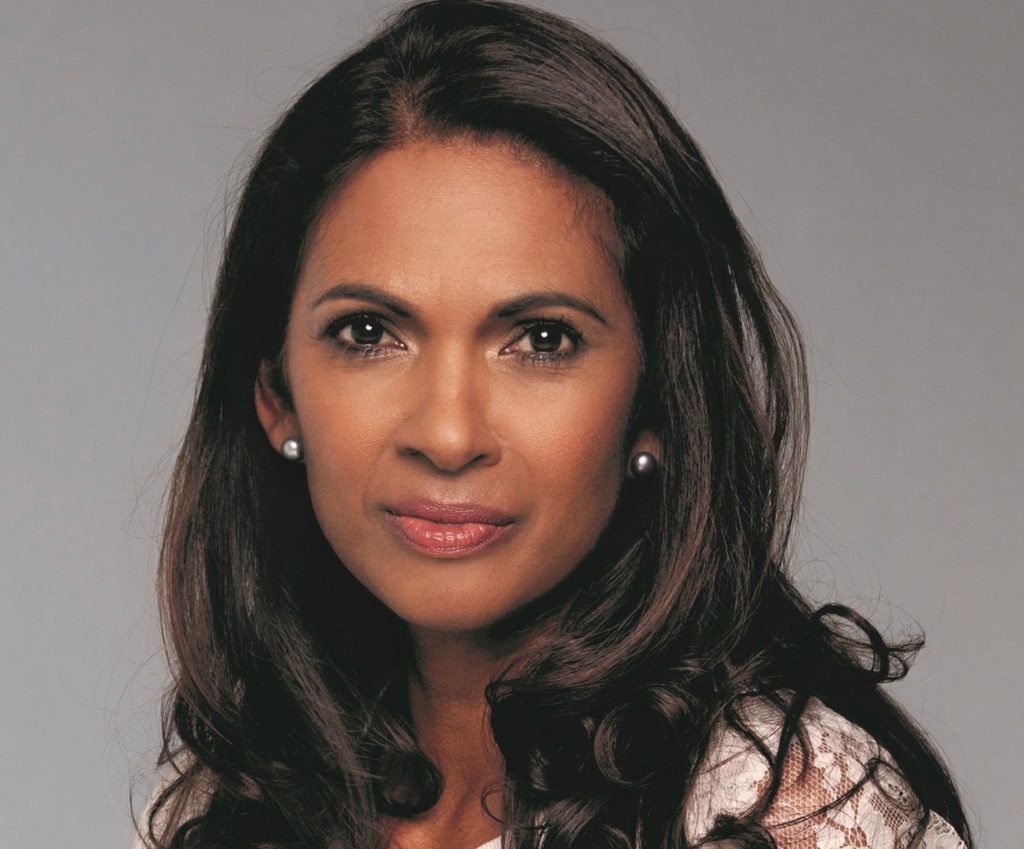 A duty to speak up
My campaigning work over the last 30 years has included policy solutions to address the pathways that lead to poverty. I am acutely aware of people who live with financial fragility and the hardship and desperation it causes. I am also aware of the diversity of those who make up Excluded UK. There are a disproportionate number of under 25s and women being denied parity. We all have a duty to speak up against injustice. To support people who are being victimised, discriminated against, and denied fairness. Hardworking people who paid taxes and hoped the state safety net would be there in times of crisis.
I was a survivor of domestic violence and now am a campaigner to support victims. I also campaign for special needs adults and children falling through the gaps. I'm also attempting to put in place support networks to prevent ex-prisoners from re-offending. This has all meant people in these situations have reached out to me over the last year. They are falling through the support gaps. These are just some of the more desperate of the groups being excluded, neglected and denied what Chancellor Sunak called a 'matter of fairness'. Continued lack of financial support now will only lead to longer-term problems. From unemployment, poverty, homelessness to even bereavement. At times like this we must use our collective voices to speak up for those who are suffering. This is because it is a reflection of our national morality and humanity if they remain neglected.
Small businesses left out
Now looking at the business side of things. It is vital that small businesses that have received no meaningful support towards operational costs, are supported in order to safeguard those jobs that people very much depend on. Frankly, Rishi Sunak's failure to act immediately is baffling. There was a road map provided to support people who have been excluded from Government support during the pandemic. Many of the people who have been excluded are in despair. Despite the fact they are law-abiding taxpayers who have stayed at home. Also trying to protect the NHS, as instructed by this government.
Think tanks, business people, and the All-Party Parliamentary Group on Gaps in Support (APPG) have all suggested pragmatic constructive recommendations and solutions on behalf of those who have fallen through the gaps, but they continue to fall on deaf ears. For example, the proposed Targeted Income Grant Scheme (TIGS), which is designed to be a targeted solution for groups that have been excluded from meaningful government support, propose parity payments of between £3,500 to £7,500. These would be easy to administer, fraud-resistant and offer long-term economic benefits. There is precedent for these as the National Insurance scheme for the newly self-employed was £3,500. The £7,500 for PAYE freelancers, limited company directors and those excluded by the 50/50 rule is in line with the grant cap amount on SEISS.

Surviving post pandemic
The profound changes to our way of life, the economic toll and the shared national struggle resonate with us all but whilst Prime Minister Johnson promises not to 'pull the rug out from under business', he and his Government appear happy to bury over 3 million Excluded under the carpet.
It makes me shake with anger when I think of people living with such despair, knowing that the rich tapestry of our country needs these diverse, talented, skilled group of people post pandemic. But how many of them will survive if they have to face another four months without parity and access to money? I hope Messrs Johnson and Sunak have the courage to put this wrong right, as a matter of urgency.
Gina Miller – Co-Founder of SCM Direct and campaigner
For more information
ExcludedUK website: https://www.excludeduk.org/excluded-uk-an-inclusive-alliance-for-the-excluded
You may also enjoy reading: https://darlingmagazine.co.uk/feature/what-can-we-do-about-the-gender-wealth-gap/