January has finally come around after a long and expensive festive season, but don't let the winter blues get you down. Christmas and New Year's celebrations have ended, but the fun doesn't have to! Are you looking for fun things to do on a budget? Here's a list of 10 things that you could do in London that won't break the bank.
By Abbey Bamford
London Short Film Festival 
Where?  Venues include Curzon Soho, BFI South Bank, ICA, Four Corners, The Rio Cinema, Rich Mix and Peckham Levels.
How much? £10 entry
Back for its 19th year, London Short Film Festival is the perfect day out for those who want to dive a little deeper into independent film. Running every day from 14-23 January, screenings usually start at 12 midday and end at 10pm. Every show will open doors into complex ideas that you may never have thought about with gripping voices and characters from every background imaginable.
Whether its comedy, drama, or animation you're interested in, London Short Film Festival has it all and it's a great opportunity to support independent filmmakers that could be the Spielberg's and Tarantino's of tomorrow.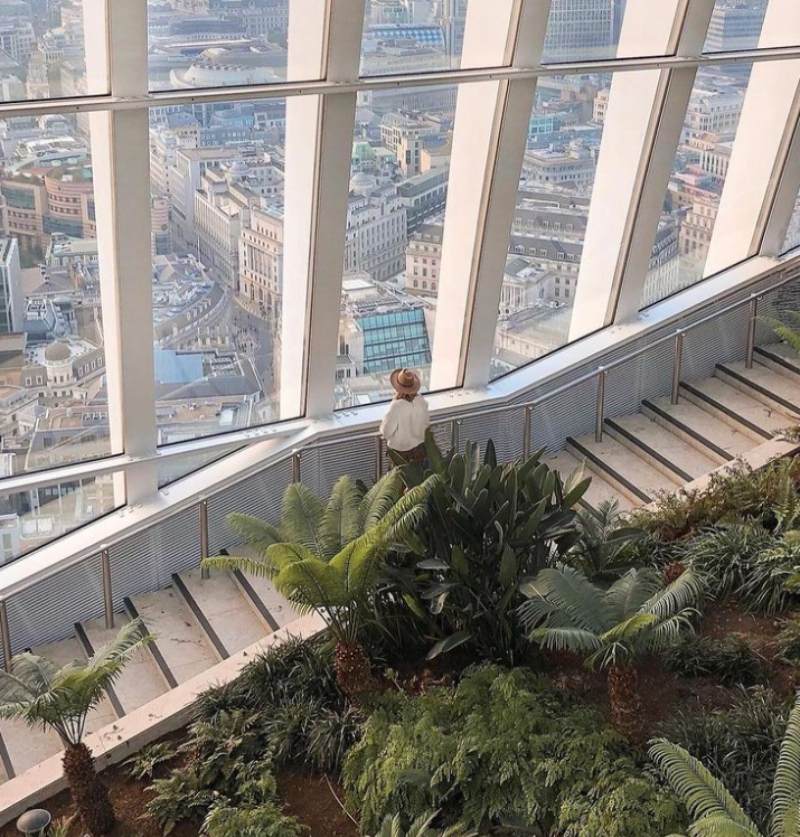 Sky Garden 
Where? 1 Sky Garden Walk, London, EC3M 8AF
How much? Free 
Take in 360˚ views of London's iconic skyline from 35 stories up and immerse yourself in the luscious greenery and elegant gardens designed by award-winning landscape architecture practice, Gillespies. 
You can enjoy a coffee with friends on the open-air terrace or relax among the nature and read your favourite book. Entry to the Sky Garden is free however booking online is necessary as spaces are limited.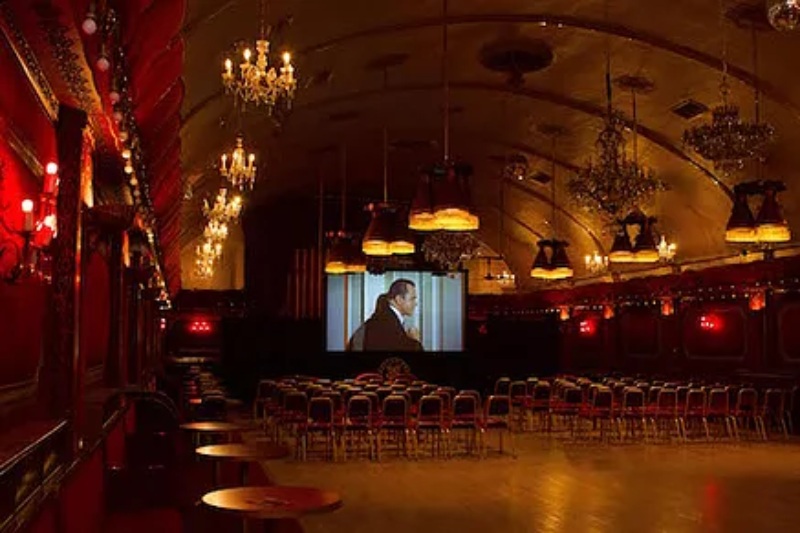 Rivoli Pop up Cinema 
Where? The Rivoli Ballroom, 350 Brockley Road, Crofton Park, London, SE4 2BY
How much? Tickets from £10
The stunning Rivoli Ballroom is hosting a pop-up cinema that will kick off on Thursday 27 January with An American Werewolf in London. The Rivoli Pop-Up Cinema will run for two nights every month up until May, apart from February, when there will be four Valentine's showings.
This Valentine's Day, you can have all the romance and none of the financial worry if you are on a budget. February showings will be on the 10th and 11th and include romance classics like Pretty Woman and Breakfast at Tiffany's.
There will be two bars open serving British ale, ciders, draft beer, wine, and cocktails as well as cinema snacks including hot dogs, popcorn, and ice cream.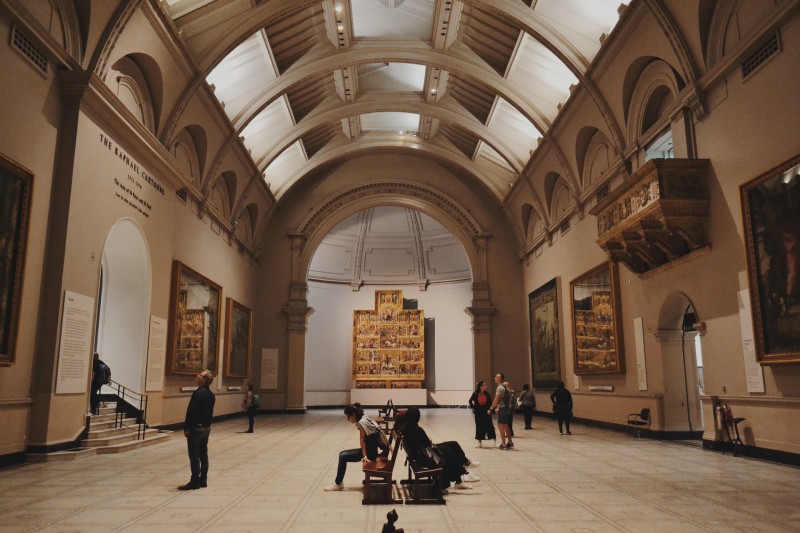 V&A – Victoria and Albert Museum 
Where? Cromwell Road, London, SW7 2RL 
How much? Free (booking required)
The V&A Museum houses artefacts of art and design, including architecture, furniture, fashion, photography and much more. The museum's permanent collection has over 2.3 million objects that span over 5'000 years of human creativity, all of which can be enjoyed free of charge.
Starting Saturday 12 February 2022, the V&A will be hosting the Beatrix Potter: Drawn to Nature exhibition, celebrating the life and work of one the best loved children's authors of the 20th Century. This family friendly experience is only £14 for adults and children under 11 go free – the perfect half term outing. Family tickets are also available.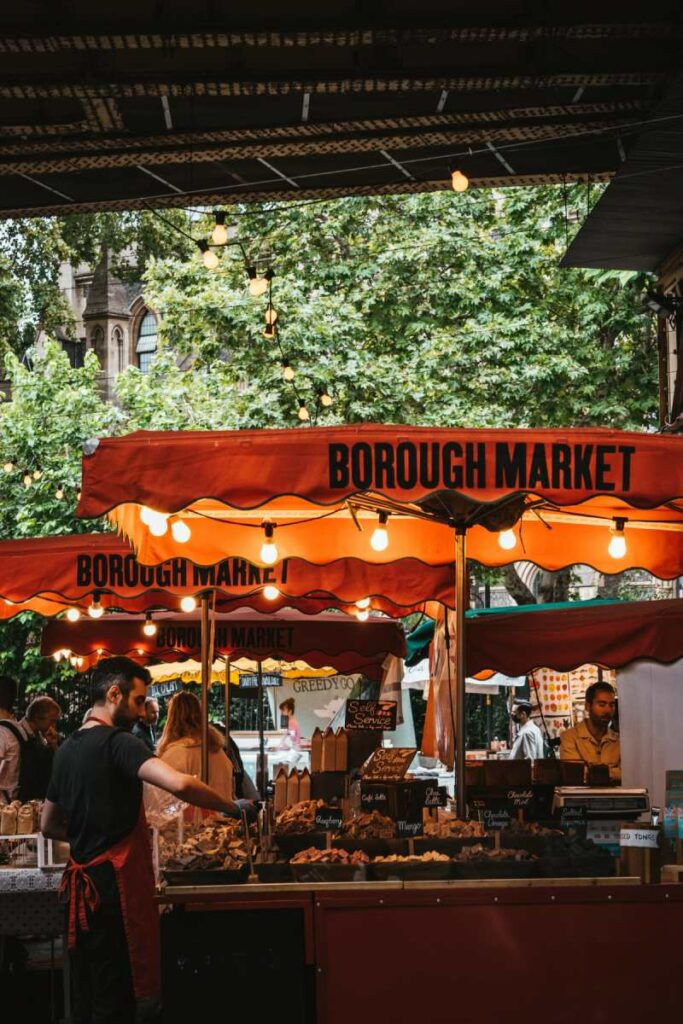 Borough Market
Where? 8 Southwark Street, London, SE1 1TL
How much? It's up to you!
Located in the heart of London, Borough Market offers an adventure for your tastebuds with its array of food stalls and endless passages. From Middle Eastern meze to handmade cakes and patisseries, there's something there for everyone. 
The market is open seven days a week and what you spend is totally up to you, but foodies beware. Once you embark on this delicious journey, you might not be able to control yourself!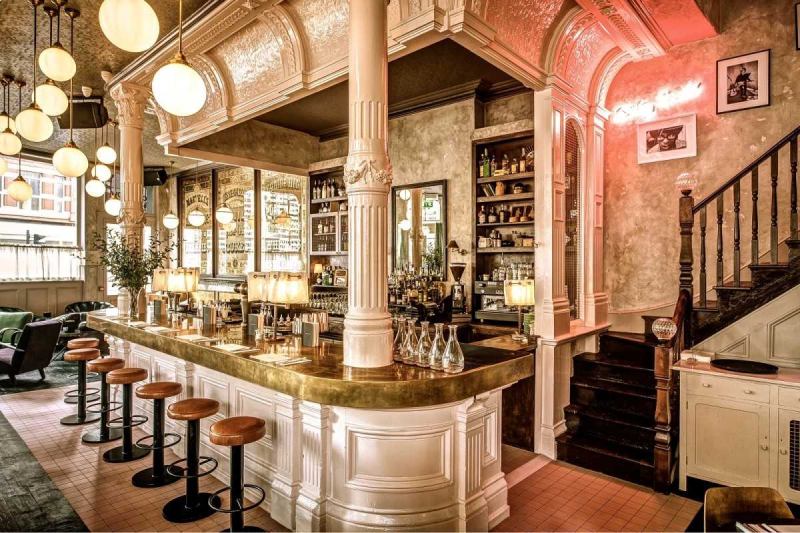 Dirty Bones Bottomless Boozy Brunch 
Where? Carnaby, Soho, Kensington, Shoreditch, and Oxford
How much? £22pp + price of brunch dish
If you're dying for that first sip of a cocktail after 31 long days of dry January, then Dirty Bones should be the first place on your list. This NYC-inspired restaurant has mouth-watering choice of brunch dishes on the menu and boasts a selection of three premium cocktails to choose from (Pink Grapefruit Mimosa, Dirty Mary, and Hip Monkey).
At just £22pp, this is one of the cheapest bottomless brunches in London, so you can get your fix of fancy food and cocktails without breaking the bank. Bottomless Boozy Brunch is available Saturday from 11am and Sunday from 12pm.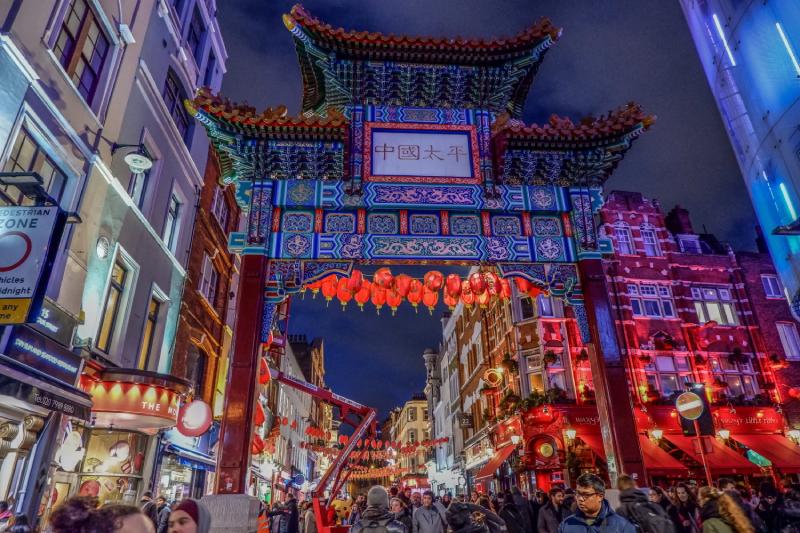 Chinese New Year
Where? Chinatown London
How much? Up to you!
Why not join in with the biggest Chinese New Year celebrations outside of Asia and celebrate the Year of the Tiger? The festivities include colourful parades, thrilling performances and an opportunity to try some traditional Chinese cuisine.
This year, Chinese New Year Falls on 1 February but the main celebrations will take place from 2 February across the West End, from Shaftesbury Avenue down to Trafalgar Square. 
Love Beer London
Where? The Cause, Ashley House, Ashley Rd, Tottenham Hale, N17 9LZ
How much? £12 entry
Love Beer London is a fairly new event involving over 90 of the cities best breweries including Crate, Mondo, Little Creatures, Camden Town Brewery and Canopy Beer Co.
This socially conscious beer festival, organised by Craft Beer Cares, the Society of Independent Brewers and the London Brewer's Alliance, donates all its proceeds to a good cause. Last year, they raised nearly £20'000 for Hackney Winter Night Shelter, and they hope that this year will be even more successful. 
With entry priced at just £12, including a Love Beer London Festival Glass, and half pints costing around £2, and you can't argue that it would be money well spent. The festival will take place around mid-February (dates to be confirmed).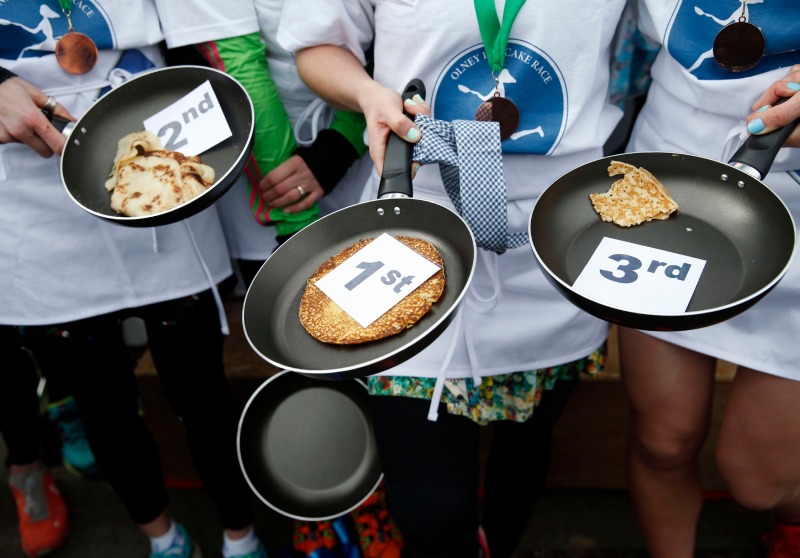 Pancake Day Races
Where? Greenwich Market, Borough Market, Leadenhall Market
How much? Donations optional
London celebrates Pancake Day like no other, not only by eating tasty pancakes and crepes, but also through the traditional Pancake Day races. Join in the fun and watch as the participants tackle the course while flipping pancakes in their frying pans.
Pancake Day falls on Tuesday 1 March this year, but there are usually events on the preceding Saturday as well. Entry is free but donations are welcomed. All proceeds go to charity.
Kew Gardens Orchid Festival
Where? Kew, Richmond, London, TW9, 3AE
How much? £15
Escape to the tropics of Central America without even boarding a plane as you step into a glass microcosm filled with vibrant gardens and animated soundscapes. This year's Kew Gardens Orchid Festival will celebrate the biodiversity hotspot, Costa Rica.
The Prince of Wales Conservatory will be transformed into replicas of the Costa Rican landscape, from southern shores and beautiful beaches to forests filled with native wildlife.
The festival will run from Saturday 5 February to Sunday 6 March. Entry to Orchids is included when purchasing a ticket to Kew Gardens.
You may also enjoy our blog on black love stories and racial bias at dating venues