Darling chats to Shona McLeod, the trendsetter we can thank for making pre-loved glamorous.
Shona started Shonamac.com in 2002 after the birth of her second daughter and giving up her marketing career in the City. For the next 18 years, she spearheaded the "resale revolution" building up the UK's first online pre-loved designer clothing site  and opening a bricks and mortar shop on Wandsworth Common. She has sold to over 40 000 happy customers to date all over the globe.
What sparked you interest in fashion?
As a teenager I was always trawling jumble sales (remember them?) and vintage shops for bits and pieces to alter and repurpose. In those days it was about financial necessity and creativity rather than a passion for sustainability though! Growing up in the Eighties was an amazing time for dressing however you wanted. My fashion idols were pop starts like Adam Ant, David Sylvian and Madonna. I remember walking around the streets of Bedford wearing a ripped string vest over my brother's Sex Pistols Tee shirt with a vintage hippy tiered maxi skirt and burgundy suede pixie boots from C&A. I wove feathers and beads in my hair and had almost a whole Kohl pencil around my eyes… happy days.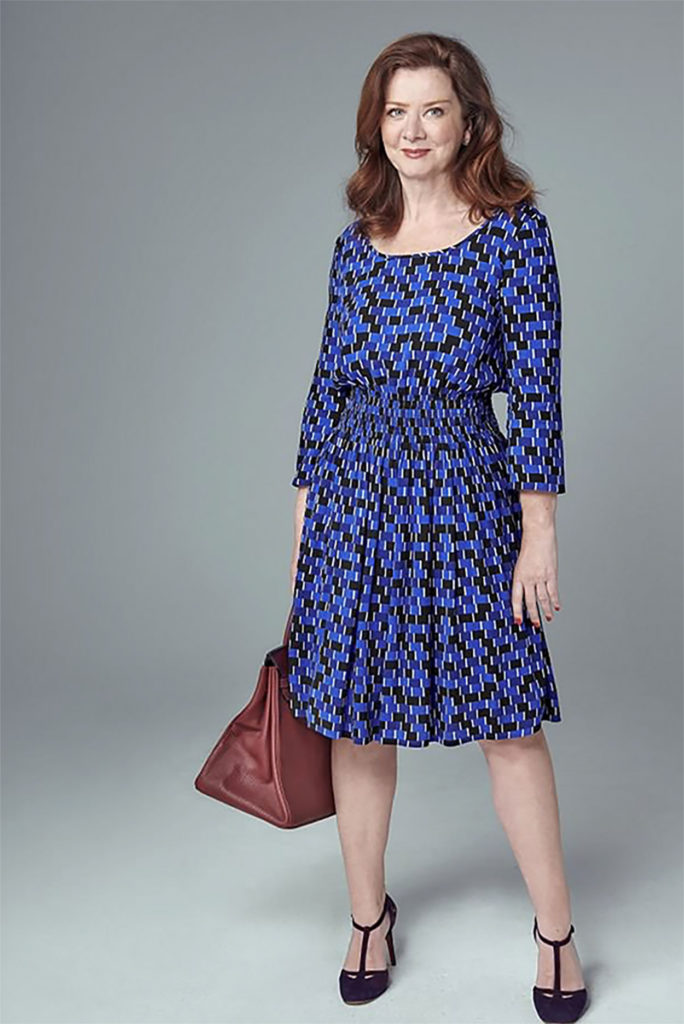 How did you get into the business of fashion?
I ended up doing a degree in Geological Engineering and then starting a career in investment management. After 12 years specialising in marketing and business strategy, I unexpectedly left the City to start my family and then my own business. At the time I didn't know what I wanted to focus on. It was only when I started selling my unneeded City wardrobe with traditional dress agency shops that I realised that there was a market that needed shaking up and reinventing.
What made you focus on the pre-loved market?
At that time (2002) there was no online market for preloved clothes. eBay was in its infancy and so I decided to experiment with selling preloved clothes there = and I was the first UK seller to do so. The business immediately took off and I soon had an office, a nanny and staff. All my "designer" knowledge was learnt on-the-job and luckily, I have a great memory for prices and so became adept at identifying trends, and what items were potentially worth.
Why did you open the shop at a time when the High Street is struggling?
I took a lot of convincing! After being online for 15 years I was sure that retail was a waste of time. I was asked to do a two-day pop-up event in North London 3 years ago that was a blow-out success. On the way home I drove along Bellevue Road – a stone's throw from where I lived – and noticed that number 8 was empty. I called the previous tenant who put me in touch with the landlord and by the end of the week we were in on a four week pop-up basis. We ended up staying for a year which gave me enough sales data to convince me that it was a viable option. We then had to leave while the landlord did a huge building project but thankfully we were able to get the space back on a long-term lease afterwards. We now sell half our stock online and the other half in the shop and so it is hard to imagine not having both now.
So how has the pandemic affected you?
We are so grateful to have the online business as it has meant that we have been able to shut the shop while converting a lot of our local shoppers into online buyers. We have been offering local contact free collections and deliveries – and free postage to the UK and mainland Europe.
How did you juggle your growing business with your family?
I had four children in five years and so I became an expert at spinning plates. The business went through various ups and downs while they were growing up and at one point I nearly closed Shonamac as the guilt of being a working mother was almost too much. Thankfully, I didn't – I pared it back, closed my office and ran it from home with one staffer. Then when I got divorced ten years ago I concentrated on making it fly and haven't looked back since.
What is your ethical stance?
Although the business was created to fill a need – there is no doubt that since 2002 and the rise of fast fashion – there is a huge surge of interest in sustainable fashion and the ethical side to recycling, repurposing and repairing clothes. Personally I am sickened by the environmental and human cost of today's fashion industry and am very grateful that my business provides an outlet for people to bypass that whole fast-fashion industry and focus on giving beautiful clothes more than one owner – thus extending their lifetimes and reducing their environmental impact. As a business we are very environmentally conscious. All our packaging is recycled and all our shop fittings were repurposed from industrial offcuts.

Starting a fashion business from scratch – any tips?
Engage with your customers and find out what they want. Create a community. Have patience. Keep learning.
Who are your inspirations?
I love Livia Firth for her outspoken and 100% from-the-heart work on calling out fashion brands who are "green-washing" the market. She absolutely lives and breathes sustainable fashion and always looks incredibly stylish. She is a true inspiration. I also love Amy Smilovic who is the Founder and Creative Director of Tibi. Her personal Instagram feed is full of amazing advice, observations and humour on everything from the future of fashion, to styling, to the importance of sustainability. She is another woman who is not afraid to speak her mind and as a result she has developed a community of like-minded women who she designs for – which is the perfect fashion business model.
Favourite designers and why?
As well as Amy's designs for Tibi I also love the Olsen sisters' designs for The Row (though will only ever be able to afford them preloved!) for their uber-cool yet understated luxury. My all-time favourite designers are Marni and Dries Van Noten. I still have pieces from both that I have had in my wardrobe for over 20 years – and still going strong. Both design grown-up, wearable clothes using the most beautiful prints and fabrics. I've given up wearing heels and live in trainers from Common Projects, P448 and Golden Goose. Or my ancient Hermes ankle boots. And in the summer, sandals from Marni and Bottega Veneta that I have had for 15 years, yet still look new. My favourite bags are my workhorse of a Celine black tote and a variety of Jerome Dreyfuss cross body bags that I have had for years.