Nothing beats a tub of fresh strawberries from a local producer on a hot summer's day. Grab your tote bags, sunscreen, and face masks and indulge in everything your area has to offer.
Although the Government's Eat Out to Help Out scheme is supporting the hospitality industry in building back up after lockdown, farming has suffered with supply slowdown and volatile pricing as a result of the Coronavirus pandemic. Head down to one (or all!) of these South West London farmers' markets this Saturday not only to eat well, but to show your support.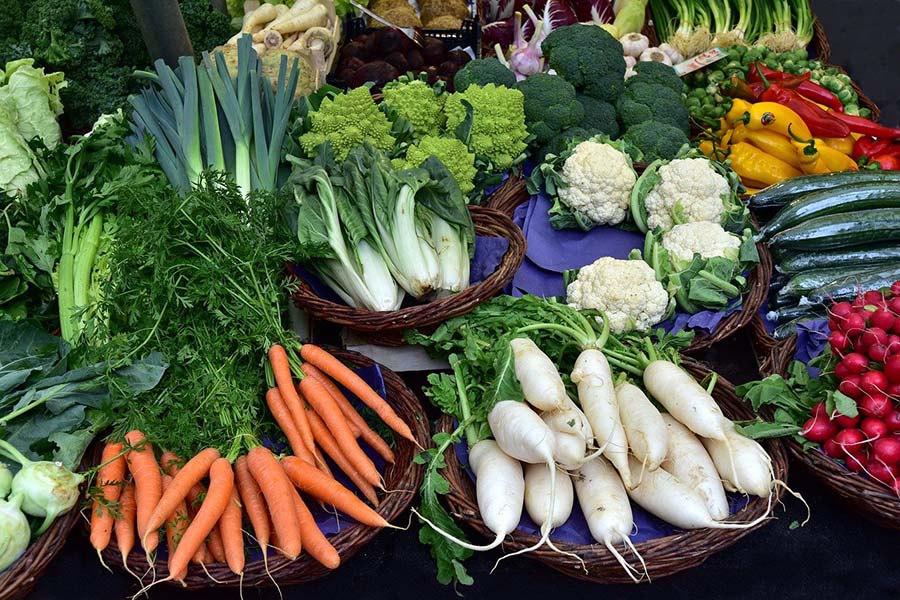 Saturdays, 10am-2pm
Essex House Surgery, Barnes Village, SW13
With freshly-cooked world cuisine from local restaurants, fresh fish from Dorset, luxury cheeses, organic fruit and veg from Kent, and cakes suited to most dietary requirements, the weekly market sees producers from up and down the country sharing their passion for food, come rain or shine.
After you've grabbed a portion or two of artisan pesto pasta from Pasta di Julia, you've got to try the Old Chapel's homemade fudge. Their Scottish Butter Tablets are not only gluten and salt-free, but made from the finest natural ingredients. They're usually down past the seafood stalls.
If your shoppings bags are full ahead of schedule, you might have time to pop down to Tooting for the Balham Farmers' Market.
Saturdays and some Sundays, 11am-4pm
Heron Square, Richmond, TW9
A sister of Duck Pond Ruislip, this one's an experience to say the least. Aside from the bubbly atmosphere of Richmond riverside, this market combines the magic of a festival with specialty, local, and ethical food, live music, and a gorgeous setting. Just off the high street, Richmond's Duck Pond also offer incredible artisan finds – arts and crafts are right at home here.
Parking is limited to a maximum of two hours on a Saturday, but there's plenty of space for bikes. Why not dust off your bike, give it some TLC with the help of the Government's Fix My Bike scheme, and glide down for brunch out in the open? After all, the safest way to shop is outside. We love the halloumi pitta wrap from Pop Up Greek.
Saturdays, 9am-1pm
Holly Road car park (behind M&S), TW1
This gem is one of London's longest-running farmers' markets and, paired with a real community atmosphere and with many customers being on first-name basis with stallholders, Twickenham Farmers' Market is celebrating its 20th birthday this September.
The winner of Favourite Stall 2020 is the lovely Lee House Farm, known for organic, free range eggs and freshly-harvested spring honey. Binary Botanical often run competitions, if you fancy something to sip, Celtic Bakers' sourdough might just win over all other forms of bread, and the market organisers encourage shoppers to bring their own produce bags and food containers to minimise plastic waste.
Saturdays, 9am-1pm
Wimbledon Primary School, Havana Road, SW19
Raw ferments, grass-fed organic meat, goat's cheese, and freshly-cut flowers have scored Wimbledon Farmers' Market a Time Out London award in 2016 and 2018. Organisers are taking safety precautions and operating a one person per family policy depending on the number of people in the market and whether there is a queue.
It's no secret that in-season, local produce tastes better than year-round supermarket stock. Wimbledon Farmers' Market suppliers like Wild Country Organics and Isle of Wight Tomatoes are making the most of tomato season. We've heard good things about Bradfields Farm Dairy, too – they hand make all of their fresh cream and yogurts, and their milk comes in oldschool glass bottles.
Saturdays, 10am-4pm
Clapham Common, SW4
Clapham's Venn Street bursts with personality. Once upon a time, it ran as a monthly market, but proved so popular among Old Town residents that they now gather weekly to experience a tasty trip around the world.
Fantastic local produce is a given at Venn Street, but gluten and dairy-free meals worth shouting about are hard to find. Makatcha Indonesian Street Kitchen ticks all the boxes. And if you're after something different, head over to Chango Empanadas and let us know what you think of their new Olives & Champagne range.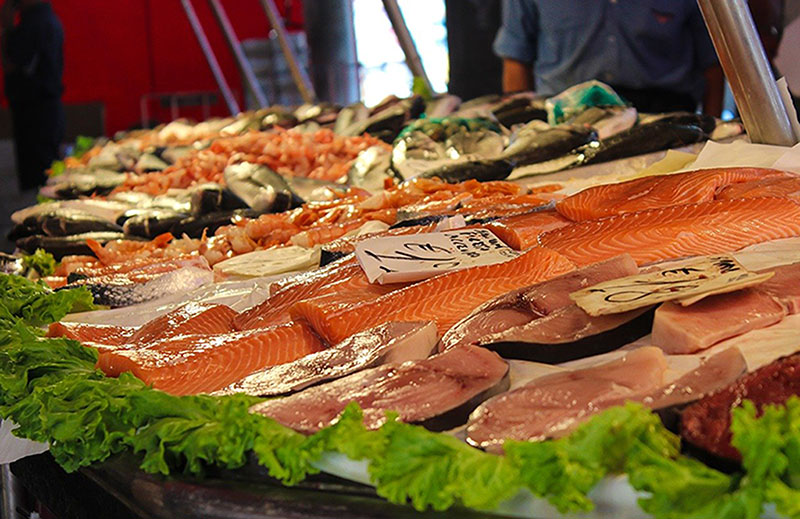 Camden, Brick Lane, Victoria Park, Greenwich, East London's Broadway Market and Southwark's Borough Market have some serious competition here in the South West. We may not offer a view of London Bridge, but if you're a foodie, you won't be disappointed.
Pre-pandemic, samples and testers would have been a-plenty, but please remember to follow any one-way systems, touch only what you intend on purchasing, and respect personal space. Happy shopping!
You might also enjoy reading:
For more local news and events, check out Darling's diary.