Chef Bettina Campolucci Bordi's journey from crisis to Instagram stardom with Bettina's Kitchen
With a Norwegian father and a Bulgarian/ Danish mother, what sort of food influences did you have growing up, and who did the cooking?
I started cooking from the age of seven. My first dish was pancakes! I used to make them for all my friends and family and I'm still not sick of them! Both my parents were avid food lovers and so were their families. My mother came from a big foodie family that celebrated everything by hosting and cooking up huge feasts. I remember going to markets with my grandmother where she would buy her beloved ingredients that she would then cook up for us. My auntie mastered creme caramels, bread-baking and upside-down pineapple cakes all whilst I was sat peering up from the kitchen table, in complete admiration and awe. My Norwegian grandmother wasn't bad herself, either, being green fingered, pickling, preserving and making most from scratch – something I got to experience first-hand during my summers in Sweden. Food has always been my constant companion. Whether I was eating it, cooking it or merely just being around it. I hope to inspire you all to do the same and continue along your own foodie journeys.

Health issues prompted you to look for a healthier lifestyle and diet. What made you go for a plant-based diet?
When I was 26, I was diagnosed with PCOS (Polycystic Ovary Syndrome) and Endometriosis. I mentioned this briefly in my first book Happy Food but decided to not speak about it much publicly because what worked for me, might not work for someone else. Everyone is on their own journey and I didn't want to become preachy or feel like I was selling a 'cure' on an important medical condition that is different for everyone. But I do think it's important to talk about as it is such a huge part of why I do what I do. When I was first diagnosed, I was told that the likelihood of me ever getting pregnant would be next to none. At the same time, I started running Wellness Retreats; decided that I wanted to live out my dream of cooking as a full-time job on these Retreats. My business partner at the time was a strict vegan and gluten-free so that is what we were going to offer in a sea of strict boot camps and juice cleanses. We wanted our clients to eat! I decided to go vegan and gluten free both to help continue my career in this sector, but also for my health. Also to see if it could be a solution for my recently diagnosed condition. Seven months into my new venture I got pregnant, against all odds and what I was told. My little girl was an accidental little miracle.
To those to whom I tell this story – they say tell everyone! But here is the thing: this was MY journey and what happened to me, happened during a period of time where I did not just change one thing but many. I didn't just change my diet. I also made many little tweaks and experiments in regard to my professional and personal life and it's near impossible to explain what, if any, was the magic cure. But what I do know for fact is that my newfound passion and career choice not only gave me the gift of finally working with something that I loved but also helped to welcome a little bundle of joy. I eventually ventured out on my own and started recipes, developing more, travelling to weird and wonderful places and becoming more of a chef than a cook.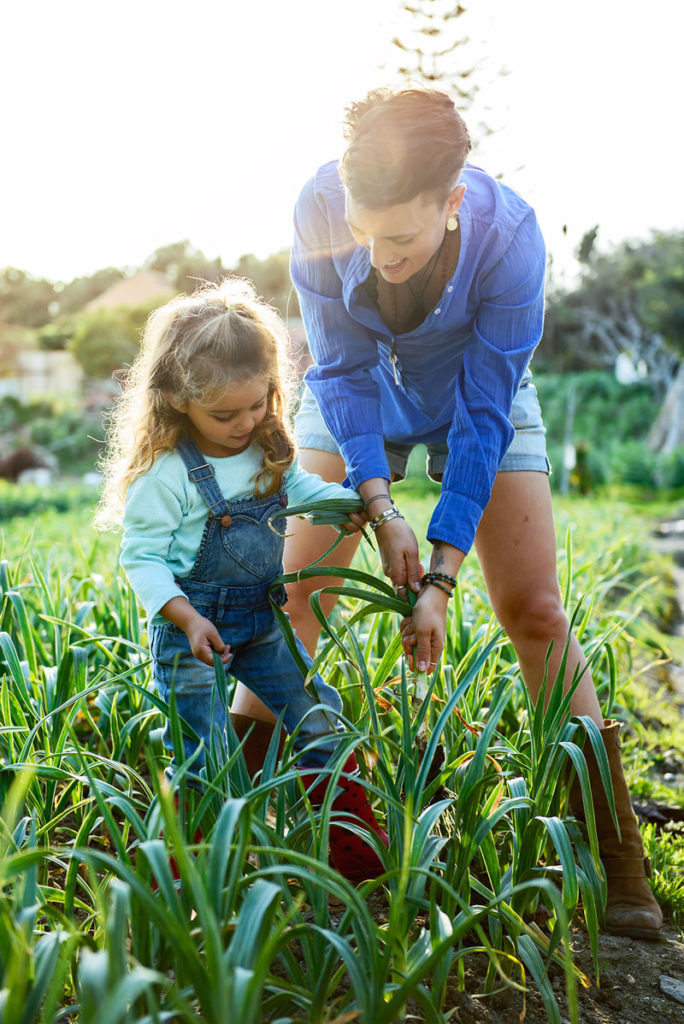 What's your take on the proportion of male to female top chefs? Why don't women get more recognition in the industry?
I think times are changing and women are catching up, as with many industries. It is important that we focus on the positives that are happening in the industry, and there are many!

What's your message to meat eaters? Are you a fan of the documentary 'The Game Changers'?
I don't have a message and have never been preachy. The focus for me has always been making the veggies the hero. Finding tasty and practical solutions using basic techniques and comforting, hearty produce, and eating seasonally. I never made the focus 'vegan' but let the food speak for itself. I don't like to put labels on myself, or the food I make. I believe everyone should be able to make these decisions for themselves, and they're allowed to change paths or adapt without judgment. Which is why my second book The 7 Day Vegan Challenge was created. I wanted something that could encourage & inspire people to try different foods for a short period of time & then make an informed decision about what they wanted to do. If they wanted to go vegan full-time – amazing, if they wanted to pick the book up every few months – amazing. Food should be about what you love and being unashamed about what you do as long as you are doing the best you can. I source seasonally and organic as much as possible and try to support small local producers (a privilege I know, but we can all do our best).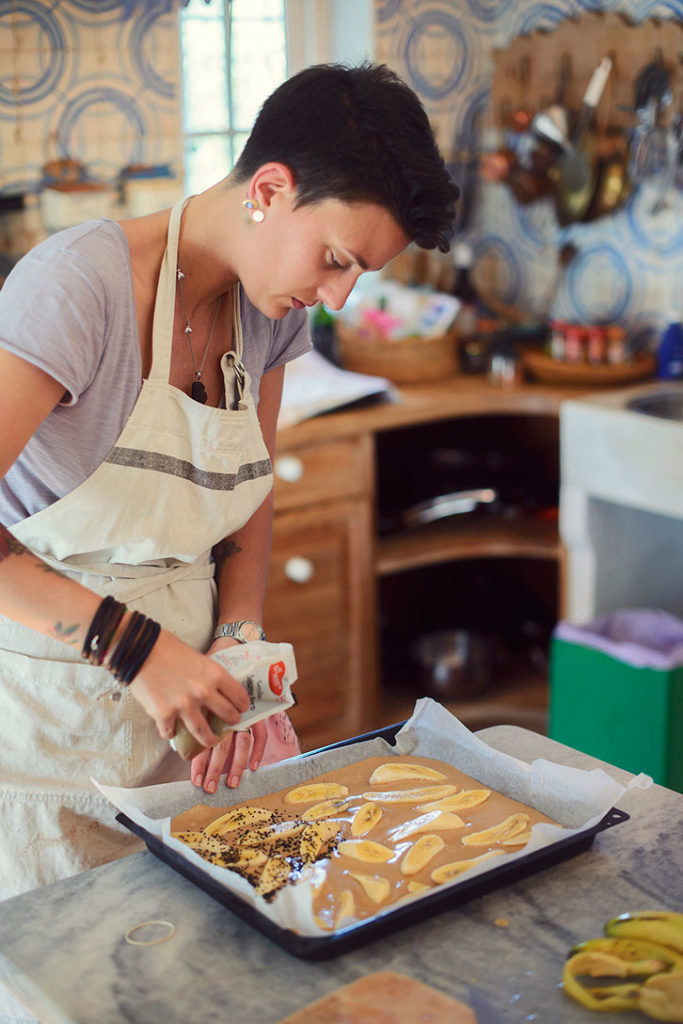 What are your favourite cheese and egg substitutes and some recipes to go with that?
I am well-known for my macadamia/cashew and almond nut-based cheeses. I often run workshops where I teach these techniques. In terms of egg replacers there are many options.
Best Egg Substitutes
Flaxseed meal. Rich in omega-3 fatty acids, flaxseeds have an earthy, nutty flavour
Chia seeds
Flax seeds
Mashed banana
Applesauce
Silken Tofu
Aquafaba (chickpea water)
Starches (such as pureed carrot or sweet potato)
Vinegar and baking powder