Cannizaro Park Wimbledon will celebrate the return of spring and experience the wonder of nature at Cannizaro Park's inaugural Nature Weekend, taking place on Saturday 22 & Sunday 23 May.
The Grade II* listed park on the fringes of Wimbledon Common in south west London has launched the two-day celebration with a packed programme of activities for all ages.
Expect guided bird and bat walks, potting and planting and nature trails. Families will love the chance to meet Fudge, a Shetland pony from neighbouring Wimbledon Stables. It is sure to be a beautiful weekend, full of families and friends out in the fresh air, enjoying the beauty that Cannizaro Park Wimbledon has to offer.
Further details, including how to book activities, will be available soon. Keep an out locally or check back on Darling for more information.
Wimbledon Cannizaro Park's Nature Weekend is sponsored by Robert Holmes & Company estate agents.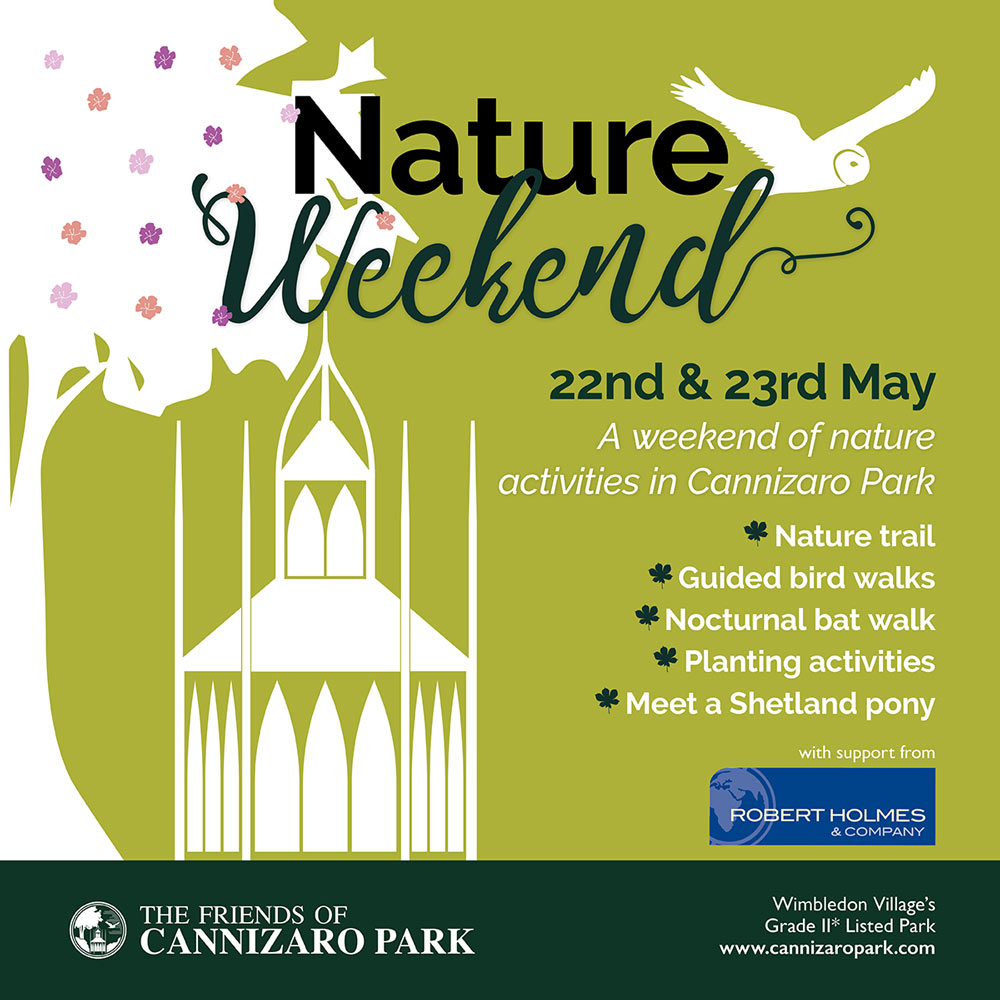 www.cannizaropark.com/cannizaro-pages/events.php

Fun Fact
Cannizaro Park Wimbledon is a much loved and popular Grade II listed park just off Westside Wimbledon Common in the London Borough of Merton. The park has a long history dating back to its years as part of the Duke of Cannizaro's Estate and its transition to a public Park when Merton Borough Council adopted it in 1949.
For general information about the Friends of Cannizaro Park visit www.cannizaropark.com or follow us at www.instagram.com/cannizaro.park/