Hosting UK Coffee Week was impossible back in April. Now that cafes, coffee retailers, restaurants, and pretty much any other sources of goodness are open to the public, organisers of the charity initiative have announced that it will take place between the 19th and 25th October 2020.
UK Coffee Week is the highlight of the coffee lover's calendar. The coffee industry and coffee lovers come together to support Project Waterfall, a charity working to end the water crisis in coffee-growing communities across the world.
Make a difference with your favourite brew
The coffee industry can participate by raising funds – running a raffle, hosting an event, donating a percentage of every coffee sold – or by raising awareness. In the past, participants have donated up to 30p per coffee sold, but, with the current circumstances, this goal may be unrealistic. As the industry recovers from a global crisis, organisers stress that as little as 5p can make a huge difference.
There's loads to get involved in. UK Coffee Week 2020 will see plenty of giveaways, raffles, and competitions. Coffee lovers will be able to take part in workshops with top baristas, learning how to brew the perfect cup at home. Although all online this year, it's looking to be a fantastic week.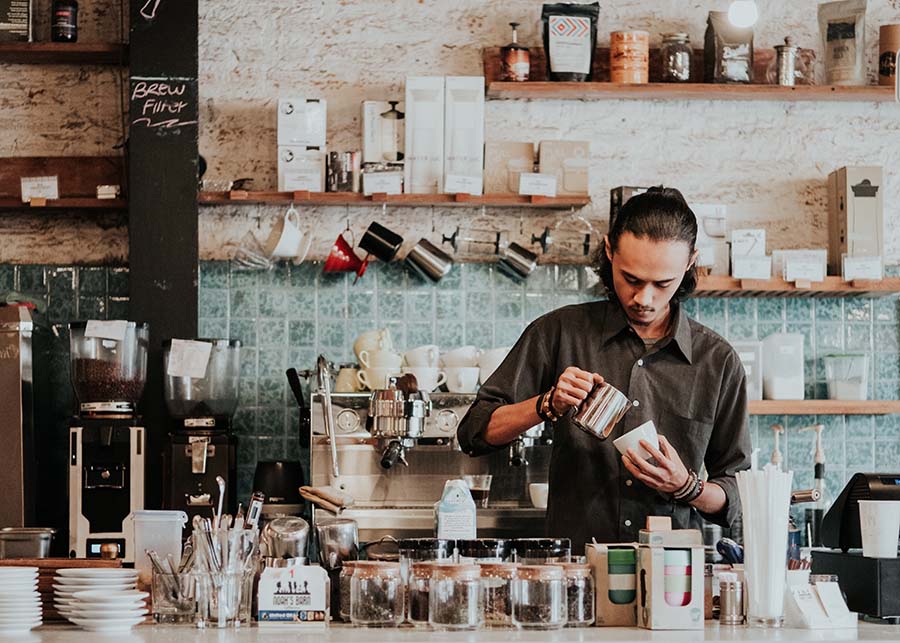 Established under Jeffrey Young's Allegra Foundation in 2011, UK Coffee Week gives coffee lovers across the UK the chance to make their cup matter and give back to the communities where their coffee is grown simply by enjoying their daily coffee and donating a few pence.
"The whole hospitality industry has been hit hard in the past six months. As a result of this, demand for coffee beans has declined during the crisis, impacting our coffee-growing communities. We want to celebrate coffee lovers and our supporters, from restaurants and coffee shops to roasters and other businesses. Whether we are enjoying coffee at home or supporting our local coffee shop, this is a time to come together and raise a cup to our wonderful industry," Young says.
UK Coffee Week's tenth birthday milestone
Since 2011, UK Coffee Week has raised over £750,000, helped fund six new projects, and changed 28,000 lives. Now in its tenth year, UK Coffee Week organisers are hoping to smash their £1 million fundraising target.
While we use the purest filtered water in our morning coffee, the communities providing our coffee beans face a water crisis. Project Waterfall brings clean water, sanitation, and education to coffee-growing communities across the world, so far changing more than 50,000 lives and aiming to end the water crisis in their lifetime. Thanks to the sponsors of UK Coffee Week, including BRITA Professional, Alpro, KIND, Arla Foods, and Positive Kitchen, 100 percent of the money raised goes straight to Project Waterfall.
Enjoy your brew with appreciation for those who made it, coffee bean to coffee machine, and make a difference along the way.
ukcoffeeweek.com
projectwaterfall.org
You might also enjoy reading: