We can definitely have it both fashionable yet sustainable ski wear says Emma Reed, Darling stylist from 'Styling You Well'
I guess us Brits have to pretty much jump on a plane to head to a snow-filled destination to indulge in winter sports so, aeroplane carbon emissions aside, is it possible to take a more sustainable approach to a skiing/snowboarding trip when it comes to kitting out our attire?
Three ways to approach your snow wear wardrobe more sustainably is to buy from sustainability-focused brands, buy pre-loved, or rent your ski wear.
Funky snow wear brand OOSC make their outerwear is manufactured from eco-friendly, sustainable materials. Following the footsteps of brands like Picture Organic Clothing and Mons Royale who rely on recycled materials and merino wool, through using the finest, 100% recycled polyester, OOSC minimise their environmental impact whilst not compromising on performance.
The material is made from recycled plastic bottles which are broken into flakes, then made into chips, and pulled into fibres which then become yarn. These are not only natural water repellents, but ensure the energy consumption and harmful chemicals released during garmet production are kept to a minimum. All of their hoodies, sweatshirts, base layers, and t-shirts are made from GOTS-certified organic cotton, use environmentally-friendly dyes, and ensure . The company, previously called The Original Old School Ski Company, was started by a couple of University friends, Nick and Aaron, who wanted to bring fun and colour back to the slopes, retro style. OOSC now stocks in Asos, Zalando, Snowleader and Absolute Snow and more. 
Pre-loved luxury never goes out of fashion
Cobham and Wimbledon-based pre-loved boutique Phoenix Style stock a great selection of apres ski fashion pieces, either barely worn or often with labels still attached.
We are used to the concept of renting our skis, poles, helmets, snowboards and even ski boots, but have you ever considered renting your ski or snow suits? Now you can, with the help of luxury online rental platform My Wardrobe HQ MWHQ. They have a fantastic selection of luxury ski and snow wear from luxury skiwear brand Perfect Moment.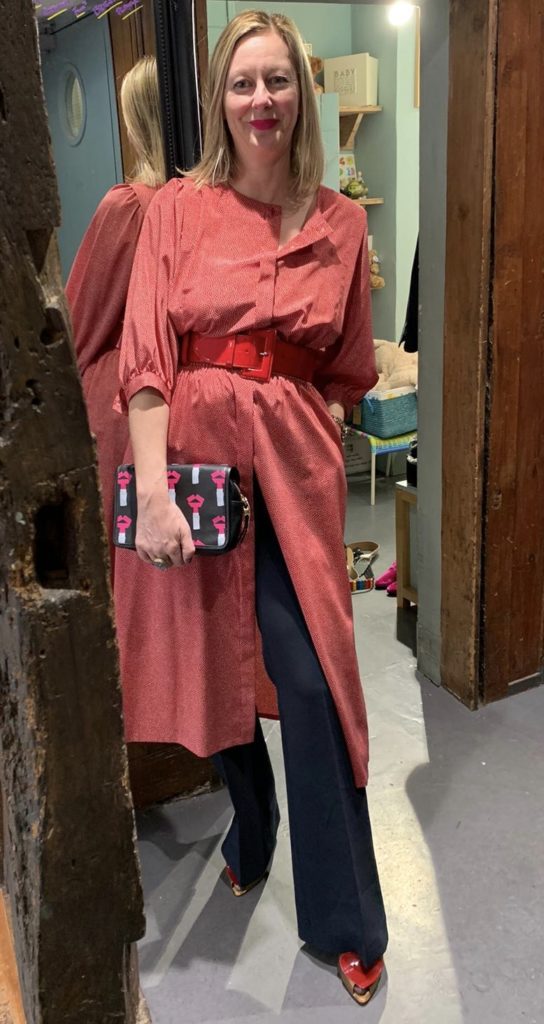 Emma is a Personal Stylist who's mantra is 'buy less, wear more'. Emma is passionate about inspiring women to shop for the wardrobe pieces they truly love and will therefore cherish and wear over and over again.
On March 14th Emma is hosting her styling workshop on "How to Style Your Spring Wardrobe Well" with plenty of practical advice on how to create your perfect mix and match spring capsule wardrobe. For more details and tickets email emma@emmashoe.com
£5 off tickets with code DARLING MAGAZINE
"THE BEST OUTFIT A WOMAN CAN WEAR IS CONFIDENCE"
Instagram: @stylingyouwell
Mobile: +44 (0) 7900 242 487
Email: emma@emmashoe.com
Linkedin: www.linkedin.com/in/emma-reed-personalstylist/
Check out ethical brand ILU Fitwear too