We asked Kensington Mums to share their top things to do this October half term in and around Kensington. This leafy West London area has a wealth of interesting and iconic places to visit with children, including some of our best loved museums, and it's easy to get to with public transport, or even to drive in, especially on weekends.
Also included are a couple of choices for a day trip into further into SW London and Surrey, and even a right royal staycation suggestion.
Kensington Mums like to help their community of mums, during times of need, and they know that October means half term (even if they have already had 6 months off school). So with that in mind, what is there to do with the children in these strange times?
Remember to wear your mask and abide by Covid-19 measures at all times for the protection of your family, friends and our community.
1. Diana Memorial Playground
We are so lucky to have this beautiful free Royal Park playground in the area. Located next to what was Princess Diana's Kensington Palace home, it's a fantastic children's playground with a huge wooden pirate ship as the centre piece. The design is inspired by the wonderful stories of Peter Pan, and encourages children to explore their imagination, so if you get a good weather day be sure to visit.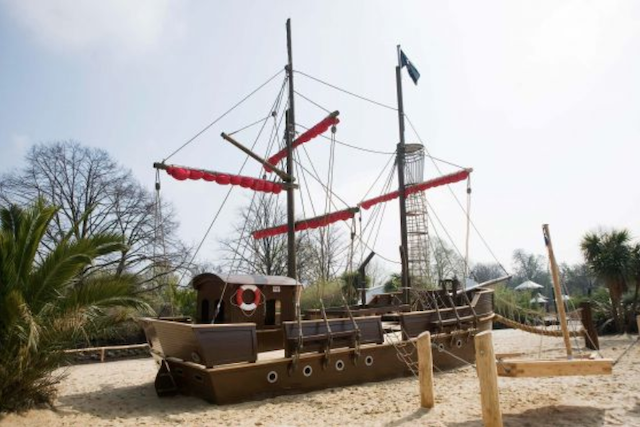 2. The Design Museum
The Design Museum, are offering some great family activities, such as Create & Make ideas at home, exhibitions to enjoy and a trail that will include creative looking, thinking and drawing activities as you explore the museum and exhibitions.
3. Battersea Park Children's Zoo
The zoo's have really suffered during the pandemic, so we love the idea of supporting your local zoo, and Battersea Children's Zoo has some lovely animals to see as well as a great adventure playground for the children to enjoy, with a real tractor and life-sized fire engine. There are so many amazing animals to see and learn about.
https://batterseaparkzoo.co.uk
4. English Heritage Historic places
The English Heritage cares for over 400 historic buildings, monuments and sites and they will celebrating Halloween during October half term in some of their sites their historic castles, abbeys or houses will have spooky activities and tours that will excite the whole family. Find you nearest heritage site here.
https://www.english-heritage.org.uk/
5. The Science Museum
All children love the Science Museum with so much to see and do they have lots going on this half term. You can immerse yourself in the world of wonder at the WonderLab, explore the family trails and watch the interactive science show on the history of medicine through the times.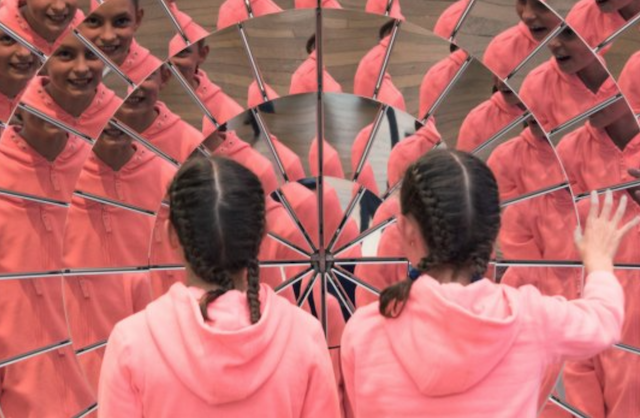 6. London Transport Museum
From 19-27 October, join the London Transport Museum team to explore the Museum as you hunt for Wally! Take a sneak peek inside some vehicles, join in with singing and stories, solve puzzles and have fun together with easy games for all the family. More details will be released on our website so keep your eyes peeled! Don't forget, your ticket is valid for a whole year, and kids go free.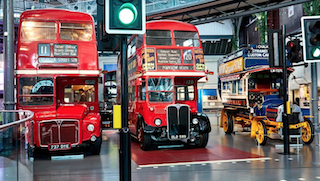 7. Chelsea Physic Garden
Chelsea Physic Garden are running a great Halloween family event! Help Professor Bella Donna Sneeze Wart, a Herbalist searching for the antidote for a poison, eaten by her poor cat Basil Fuzzy-butt the 3rd of Chelsea.
https://www.chelseaphysicgarden.co.uk/
8. Pumpkin Picking
If you fancy travelling further afield how about a Halloween inspired pumpkin patch to choose your own pumpkins. Pumpkin Patch has many different locations and offers a great family Halloween activity.
Crockford Bridge Farm is located near the M25 (J11) and easily accessible, from not only Surrey and the surrounding counties, but also London (30 mins). "We are often told by visitors how pleased they were to have made the short journey".
9. V & A Museum
The V & A museum has catered for family activities with events happening every day. They also have a new Alice in Wonderland inspired trail which families can follow around the museum.
10. Staycation in Windsor
In case you are looking for somewhere to go this half term, Kensington Mums team share a staycation review at Castle Hotel Windsor. Read more about it here.
We added one more favourite to the list. A day trip to near Richmond in SW London will delight both adults and children.
11. Hampton Court Palace and Gardens
This 500 year old palace and its stunning gardens have been enjoyed by kings, queens and visitors from all over the world. It's easy to be lost for the entire day in this vast palace and 60 acres of majestic gardens. There are formal and kitchen gardens, even a mage and a magic garden and playground. 
https://www.hrp.org.uk/hampton-court-palace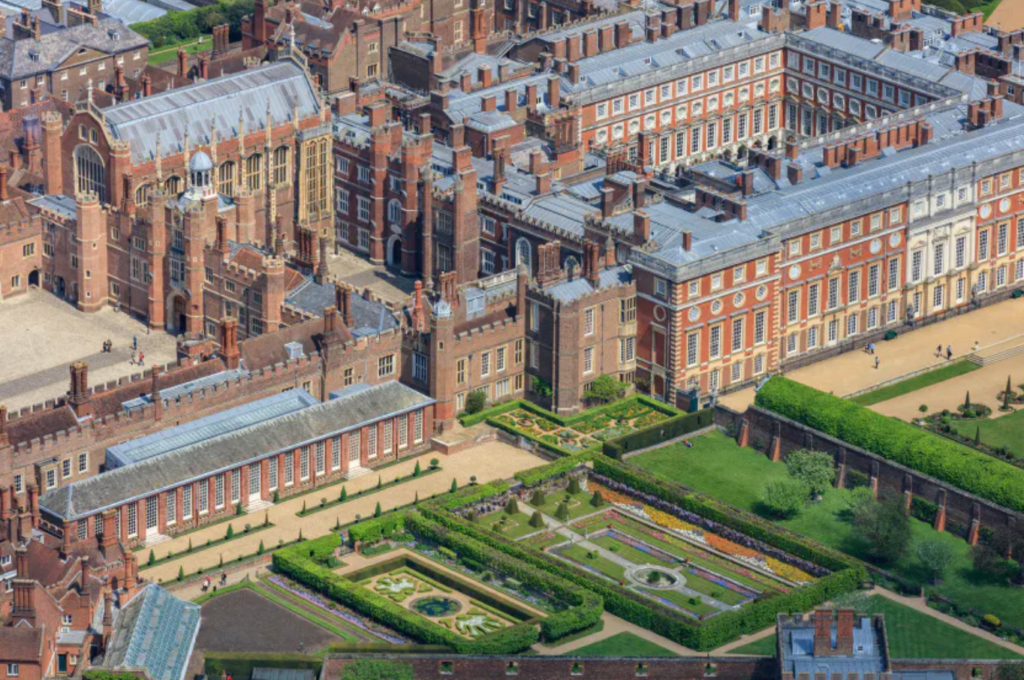 The award-winning website Kensington Mums was launched in 2011 and now commands an audience of affluent London based mothers. Established by Dina Maktabi with the aim of sharing knowledge and experiences to help fellow mums learn from one another. She has created her own Mama tribe platform where mums share experiences and advice to stay in the loop. Not just parents in Kensington but London and even globally. Kensington Mums is now a comprehensive one stop shop for people on their parenting journey, who want to be part of a bigger network to support each other, read interesting articles, see what's happening in London and much more.
Please note that school term dates and holiday dates vary between individual schools, and some schools will have additional time off for Inset day. That said, most will end the summer term on Monday 26th October.
You may also enjoy reading darlingmagazine.co.uk/kids-2/tales-from-mother-earth-conservation-phoebe-the-bee